Diversity, Equity, and Inclusion at The Hastings Center
Table of contents:

Introduction
The Hastings Center is committed to the long-term work of ensuring diversity, equity, and inclusion in our scholarship, in the field of bioethics, and in the world.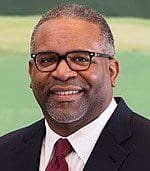 We worked with Dr. Gregory Vincent, CEO of Vincent Strategies and President of Talladega College, to institute a guiding framework for The Hastings Center. We are committed to enhancing diversity, equity, inclusion, and belonging within and across our scholars and staff, our board, our advisory council, and our fellows program. As the oldest independent, nonpartisan, interdisciplinary research institute of its kind in the world, The Hastings Center is well positioned to help the field of bioethics address unconscionable levels of systemic racism, ableism, classism, homophobia, and other forms of injustice that give rise to health inequities.
Goals
Many of our diversity, equity, inclusion, and belonging goals are in motion. Yet because this work is continuously changing and growing, it is always in process and never complete. Some of our goals are internal, focused on broadening our DEI strategies within the Center; others are external, such as the following:
Continue The Hastings Center's commitment to diversifying the field of bioethics through the Center's external communications, articles, and essays around critical issues and the advancement of diverse scholars and authors, as well as by holding events, workshops, and discussions that focus on antiracism, disability justice, inequities in health care, and other topics pertaining to inequity, inequality, racism, poverty, and social justice.
Develop, maintain, and strengthen partnerships with other centers, organizations, colleges and universities, and medical and bioethics groups who share a commitment to DEI work.
Uplift the work of diverse scholars in the field of bioethics who may or may not be directly affiliated with The Hastings Center.
Hastings-Sponsored Scholarship, Publications, and Programming Centering DEI
1. "Professional Education for Anti-Ableist Health Care"
This project is the first phase in the development of medical and nursing educational approaches and learning resources to equip physicians- and nurses-in-training with the knowledge, skills, and attitudes they will need to promote equity and justice for people with disabilities in the health care system.
Meet the scholars:
Research scholar Erik Parens
Rice Family Fellow Postdoc Liz Bowen
HC president and research scholar Mildred Solomon
This project is funded by The Josiah Macy, Jr. Foundation.
2. Special Report: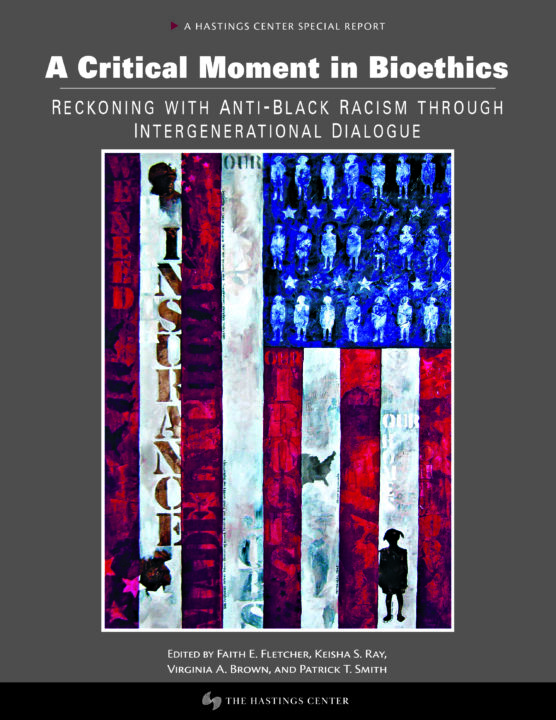 Meet the editors:

Faith E. Fletcher, Center for Medical Ethics and Health Policy, Baylor College of Medicine
Keisha S. Ray, McGovern Center for Humanities and Ethics at the University of Texas Health Science Center
Virginia A. Brown, Department of Population Health, University of Texas at Austin Dell Medical School; and
Patrick T. Smith , Trent Center for Bioethics, Humanities, and History of Medicine, Duke University.
Read also, "Addressing Anti-Black Racism: A Bioethics Call to Action."
The special report culminated in a webinar entitled "Anti-Black Racism, Health, and Healthcare."
This project was funded by The Greenwall Foundation.  
3. Series: "The Art of Flourishing: Conversations on Disability"
Our scholars designed and carried out a public series of six presentations on disability and human flourishing.
Meet the scholars:
Research scholar Erik Parens
Rice Family Fellow Postdoc Liz Bowen
Invited artists, activists, and thought leaders with disabilities and discussed what flourishing means to them.

This project was funded by the National Endowment for Humanities.
4. Health Equity Summit
Two-day Health Equity Summit, "Righting the Wrongs: Tackling Health Inequities," sponsored by The Hastings Center, the Association of American Medical Colleges, the American Medical Association, the American Nurses Association, the American Board of Internal Medicine Foundation, and the American Hospital Association.
Meet the keynote speaker:
Isabel Wilkerson, author of Caste: The Origins of Our Discontents and The Warmth of Other Suns: The Epic Story of America's Great Migration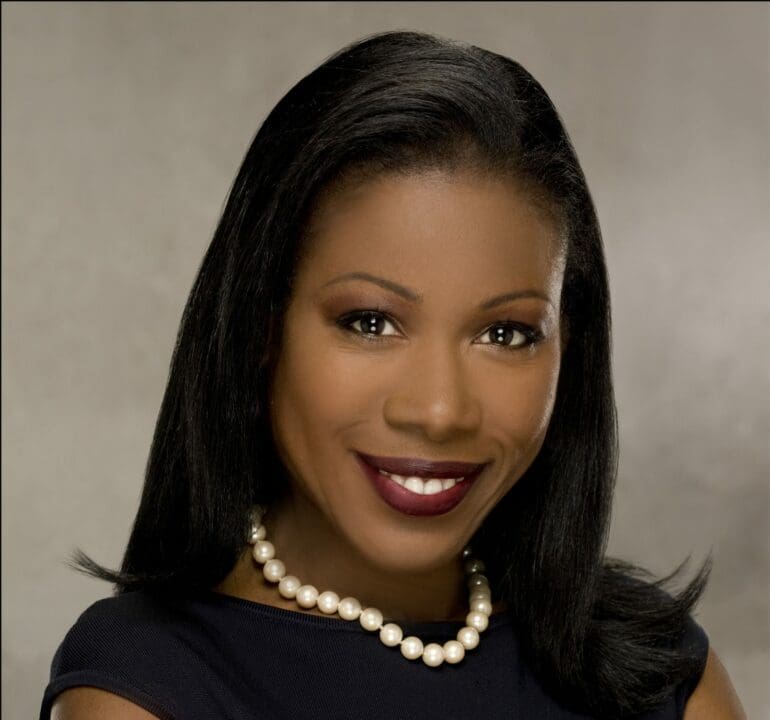 Introduction: Mildred Solomon, EdD, President, The Hastings Center, with Reed Tuckson, MD, elected member of the National Academies of Sciences, Engineering, and Medicine, co-founder of the Black Coalition against Covid, and former Executive Vice President and Chief of Medical Affairs for UnitedHealth Group
5. Reproductive Health and Equity
Publications:
"The End of Roe v. Wade Will Be a Nightmare for Disabled Americans," by Hastings Center Rice Family Fellow Liz Bowen, https://www.thehastingscenter.org/the-end-of-roe-v-wade-will-be-a-nightmare-for-disabled-americans/
"The Role of Epistemic Injustice in Abortion Access Disparities," by Hastings Center Project Manager-Research Assistants Margaret M. Matthews, Aashna Lal, and Danielle Pacia, https://www.tandfonline.com/doi/full/10.1080/15265161.2022.2089288
For Emerging Scholars and Students
We have taken steps to support the pipeline for new scholars of color within our field.
1. Sadler Scholars comprise a select group of doctoral students with research interests relevant to bioethics who belong to racial and ethnic communities underrepresented in the field. Sadler Scholars have opportunities to present and receive critical feedback on their own work in progress from Hastings Center research scholars. They participate in professional development workshops with Hastings Center editors and invited experts, and receive guidance on writing for publication and on career opportunities in bioethics research and practice. The goal is to build a collegial community among the Sadler Scholars and with the Center's research staff in ways that enhance all of our scholarship. 
Meet the first cohort: six outstanding PhD students joined our staff for discussions about their ongoing dissertation research.

The  second cohort  expanded to include nine scholars.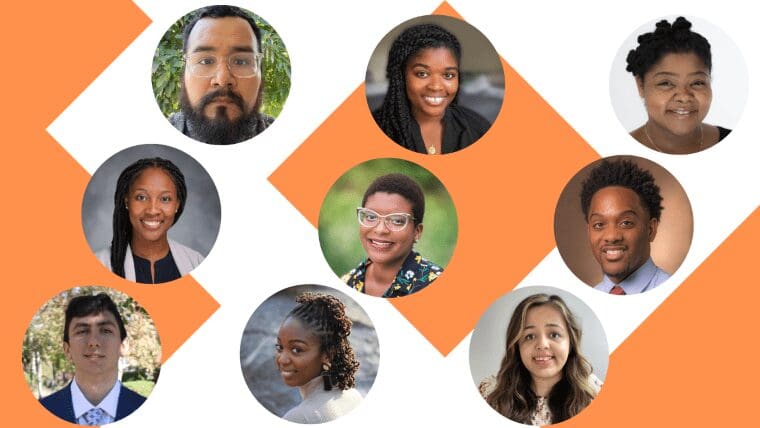 Meet the third cohort of Sadler Scholars!
Stipends for Sadler Scholars are provided by  The Blair and Georgia Sadler Fund for Socially Just Health Policy, which aims to cultivate a more diverse set of scholars committed to creating a more equitable world. 
2. With the leadership of Hastings Center Fellows from around the nation, we offered a five-day bioethics symposium, "Summer Bioethics Program: Toward a More Inclusive Bioethics Community," which introduced undergraduates who are underrepresented in bioethics to the core animating questions in our field and encouraged them to identify themes they think the field should take up. This program will continue in 2023 with funding provided by the Alfred P. Sloan Foundation.
Resources
Journals, articles, online publications:
Prospera Institute (formerly LatinX Bioethics, Inc.) cultivates partnerships across institutions to address ethical and moral issues impacting Latino communities. https://latinxbioethics.com/
American Journal of Bioethics, Anti-Racism Toolkit: https://bioethicstoday.org/blog/toolkit-bioethics-and-race-blackbioethics/
The Hastings Bioethics Forum, Reckoning with Anti-Black Racism in Bioethics: https://www.thehastingscenter.org/reckoning-with-anti-black-racism-in-bioethics-key-takeaways/
To listen: Bioethics in the Margins, https://www.stitcher.com/show/bioethics-in-the-margins
To follow or add names: https://twitter.com/BlackBioethics, #DiverseBioethics, diverse scholar list
Team
Our DEI working group is made up of a team of nine staff members from all departments of The Hastings Center: Ryan Sauder, Danielle Pacia, Jodi Fernandes, Liz Bowen, Julie Chibbaro, Margaret Matthews, Nora Porter, Gregory Kaebnick, and Aashna Lal.
Contact
For information about our DEI efforts, email DEI@thehastingscenter.org.