Public Events Series: The Art of Flourishing: Conversations on Disability
The Art of Flourishing: Conversations on Disability was a series of six public events held between 2019 and 2022 in which scholars, artists, writers, and thought leaders with disabilities reflected on what "flourishing" means to them.

The events, organized by The Hastings Center and supported by the National Endowment for the Humanities, were free and open to the public. Recordings of all events are available below.
(Pictured above: Alice Sheppard, in her wheelchair, rolls into a shoulder stand. Photo by Britten Traughber)
---
Ableism frames disability as a "family problem," in which disability is a tragedy for nondisabled family members and a disqualifying factor when disabled people want to build families of their own. But, to the contrary, disability can create new opportunities for flourishing by challenging traditional notions of what family is and should be. In this webinar, disabled writers, activists, and scholars discussed their own models of disabled kinship, featuring Jina Kim, Sami Schalk, and Jess Waggoner on queercrip doulaing, Mia Mingus on access intimacy, and Leah Smith and Joseph Stramondo on parenting disability gain.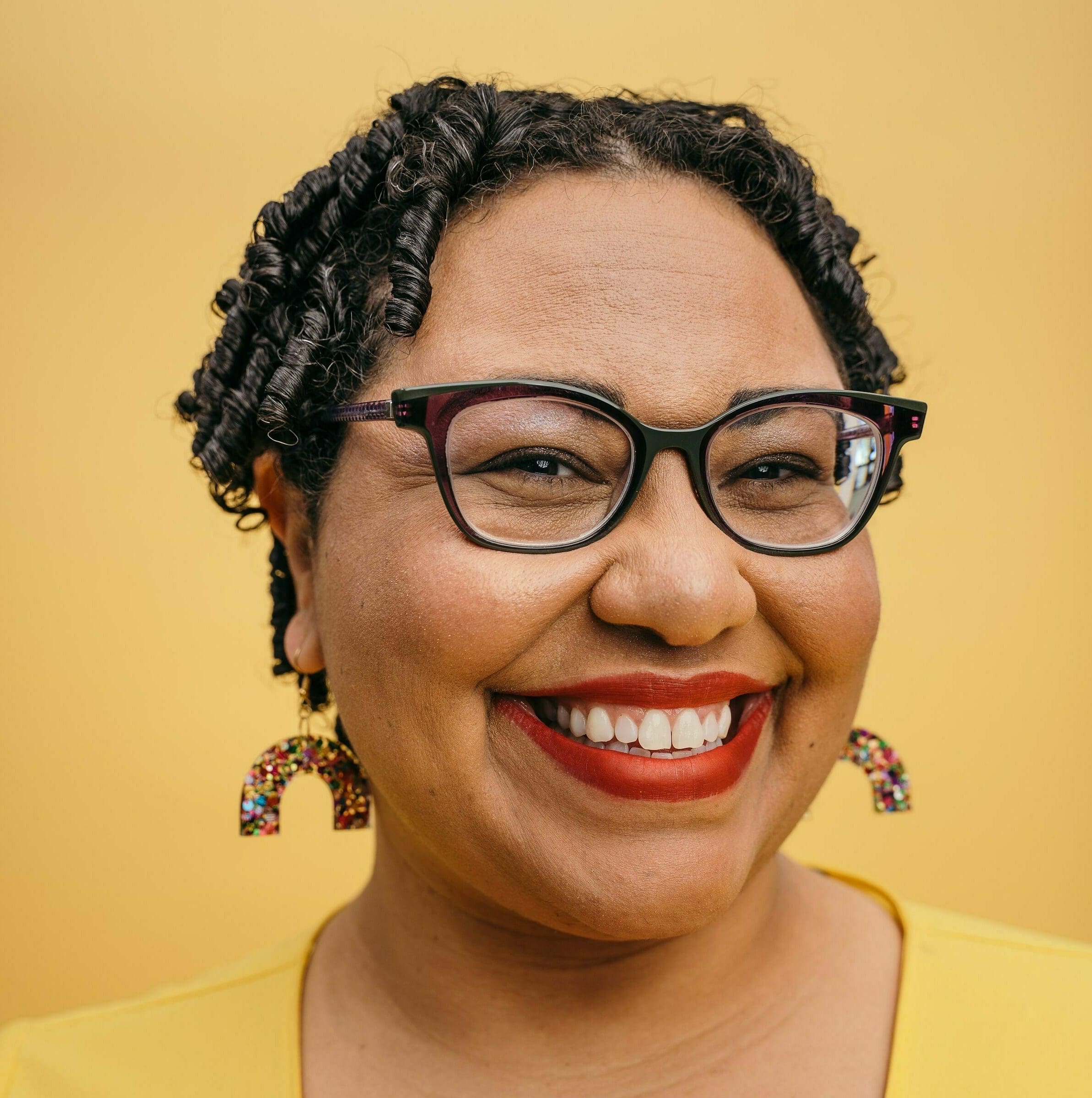 Sami Schalk is an Associate Professor of Gender & Women's Studies at University of Wisconsin-Madison and the author of Bodyminds Reimagined: (Dis)ability, Race, and Gender in Black Women's Speculative Fiction (Duke University Press 2018). Her interdisciplinary research focuses broadly on disability, race, and gender in contemporary American literature and culture, especially speculative fiction and Black literature. She is currently working on a second book project on disability politics in contemporary Black activism, including the Black Panthers and the National Black Women's Health Project.
---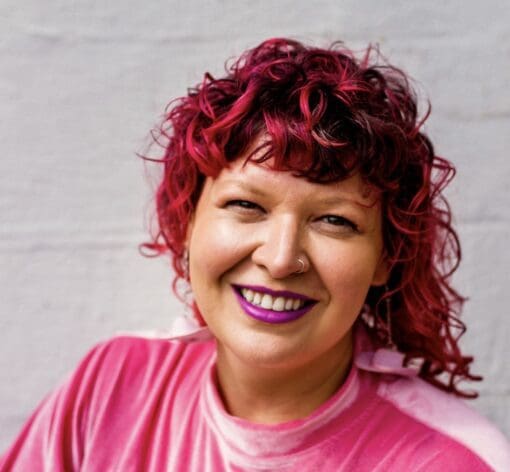 Jess Waggoner is an Assistant Professor in the Department of Gender & Women's Studies and English at the University of Wisconsin-Madison. Waggoner's research and teaching interests span U.S. literature and culture, feminist disability studies, queer and trans studies, health activisms, and African American studies. They are also passionate about accessible pedagogies and expanding definitions of access in order to understand the fluidity and intersectionality of disability identity.
---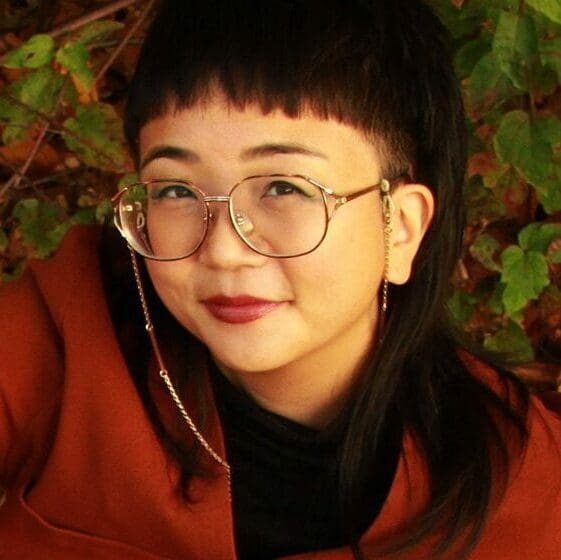 Jina B. Kim is an Assistant Professor of English and the Study of Women and Gender at Smith College. She teaches and writes about critical disability studies, feminist- and queer-of-color critique, and contemporary ethnic American literature. She is working on a book manuscript titled Dreaming of Infrastructure: Crip-of-Color Imaginaries after the US Welfare State. Her work has appeared in Signs, Social Text, MELUS, American Quarterly, Disability Studies Quarterly, and The Asian American Literary Review.
---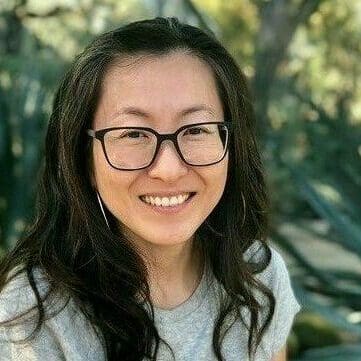 Mia Mingus is a queer physically disabled korean transracial and transnational adoptee raised in the Caribbean. She has been working to build transformative justice and disability justice for almost two decades. She is passionate about building the skills, relationships and structures that can transform violence, harm and abuse within our communities and that do not rely on or replicate the punitive system we currently live in. She works for community, interdependence and home for all of us, not just some of us, and longs for a world where disabled children can live free of violence, with dignity and love.
---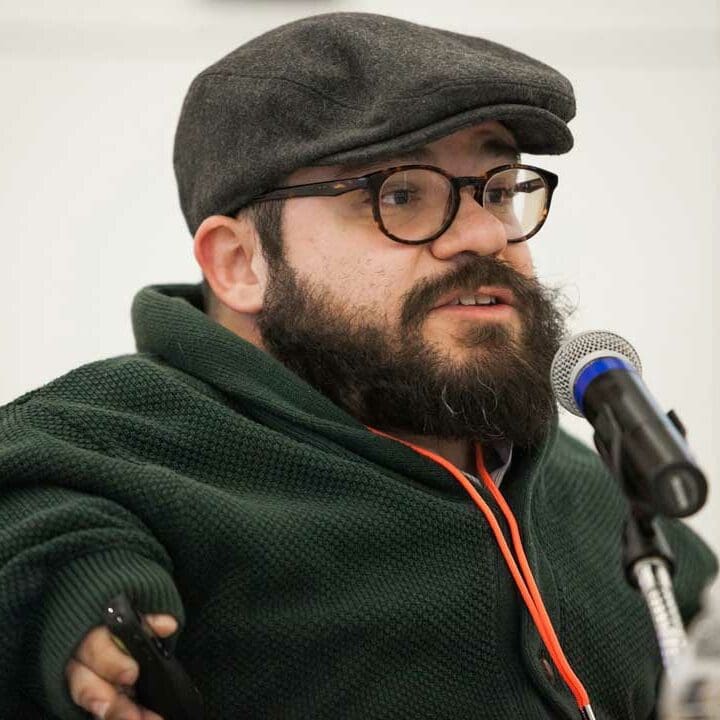 Joseph Stramondo is an assistant professor of philosophy and associate director of the Institute for Ethics and Public Affairs at San Diego State University. His teaching and research interests focus primarily on the intersection of philosophy of disability and bioethics. His current research includes a systematic, if limited, defense of the permissibility of using reproductive technology to choose to have a disabled child. In addition to his academic career, Joe has a long track record of involvement with disability activist organizations like ADAPT, LPA, DREDF, Disability Rights Texas, and the CT SILC.
---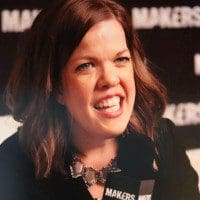 Leah Smith has nearly a decade's worth of experience working in the disability rights movement. She is the project coordinator for the Center for Dignity in Healthcare for People with Disabilities, where she manages 5 workgroups focused on ending healthcare discrimination against disabled people. She also managed #LiveOn, a web-based, anti-suicide campaign aimed at disabled people, for the Center for Disability Rights. She has served two terms as the Director of Public Relations for Little People of America, the largest support and advocacy group for people with dwarfism in the world.
---
To experience disabled joy is to feel pleasure, abundance, and fulfillment because of—not despite—disability. Whether through engaging with artworks, wandering in the wilderness, or sharing a meal with friends, disability often opens up forms of movement and relation that would not otherwise be possible. In this webinar, artists, and writers Jerron Herman, Georgina Kleege, and Julia Watts Belser will discuss how being disabled is a source of creativity, experimentation, and community in their own lives and work.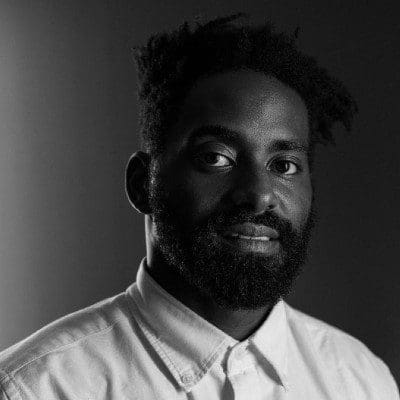 Jerron Herman is a disabled dancer and writer who creates works to facilitate welcoming. Jerron regularly writes on art and culture and currently serves on the Board of Trustees at Dance/USA as Vice Chair. He's currently a member of disability arts collective Kinetic Light. His awards include a 2020 Disability Futures Fellowship by the Ford and Mellon Foundations respectively, as well as the Grants to Artists Award from the Foundation for Contemporary Arts and a Jerome Hill Artist Fellowship from the Jerome Foundation, both in 2021.
---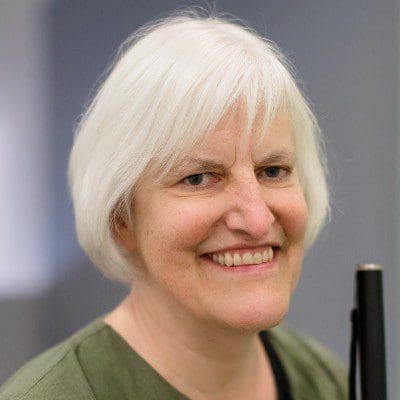 Georgina Kleege teaches in the English department at the University of California, Berkeley. She is the author of the personal essay collection Sight Unseen (1999), a classic in the field of disability studies, as well as Blind Rage: Letters to Helen Keller (2006). Kleege's latest book, More than Meets the Eye: What Blindness Brings to Art (2018) is concerned with blindness and visual art: how blindness is represented in art, how blindness affects the lives of visual artists, how museums can make visual art accessible to people who are blind and visually impaired. She has lectured and served as consultant to art institutions around the world including the Metropolitan Museum of Art in New York and the Tate Modern in London.
---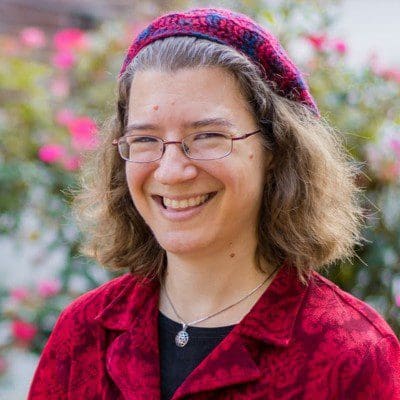 Julia Watts Belser (she/her) is a scholar, rabbi, activist, and spiritual teacher. She is associate professor of Jewish Studies at Georgetown University and core faculty in Georgetown's Disability Studies program, where she brings Jewish texts into conversation with queer, disability, and feminist ethics. Her most recent scholarly book is Rabbinic Tales of Destruction: Gender, Sex, and Disability in the Ruins of Jerusalem. She co-authored the Health Handbook for Women with Disabilities, developed in collaboration with disability activists from 42 countries, to help challenge the root causes of poverty, gender violence, and disability discrimination. She also directs an initiative on disability, climate change, and environmental justice—and she's a passionate wheelchair hiker and lover of wild places.
---
Should cure be the ultimate aim of health care? Sometimes aiming at cure entails trying to fix disability rather than enabling disabled people to flourish. Sometimes it obscures the goal of healing. And sometimes aiming at cure entails failing to distinguish between disease and difference. In this webinar, disabled writers and educators Anand Prahlad, Ann Millett-Gallant, and Karen Nakamura discuss how the idea of cure has shaped their own lives and how we can think beyond cure.
Transcript generated from speech recognition software and may contain errors.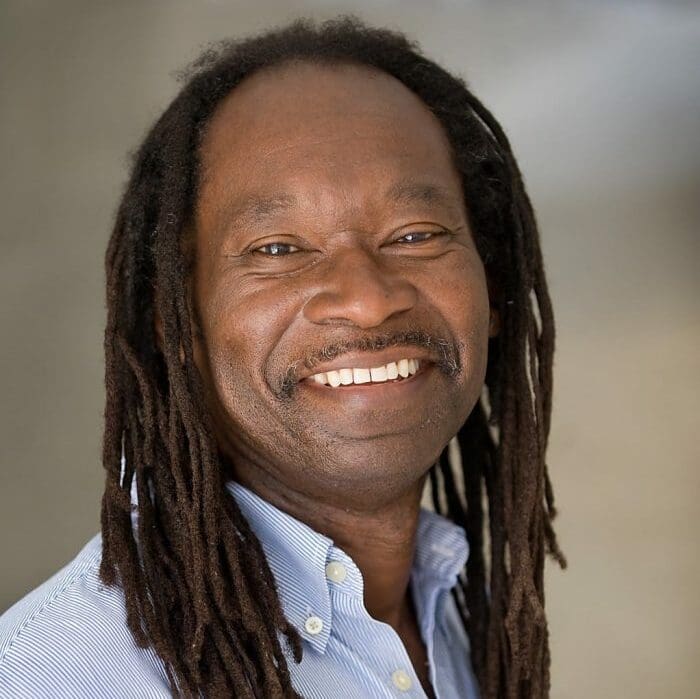 Anand Prahlad is a Curators' Distinguished Professor emeritus in the department of English at the University of Missouri. He is a folklorist, literary author, disability activist, and musician. His books include Reggae Wisdom: Proverbs in Jamaican Music, a scholarly study; As Good as Mango, a collection of poetry; and The Secret Life of a Black Aspie, a disability memoir.




---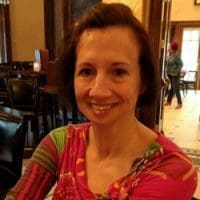 Ann Millett-Gallant is an art historian and disability studies scholar who teaches in the Bachelor of Arts in Liberal and Interdisciplinary Studies program at the University of North Carolina Greensboro. She is the author of Re-Membering, a memoir about being congenitally physically disabled and experiencing traumatic brain injury, as well as The Disabled Body in Contemporary Art, the first scholarly monograph to cross the disciplines of art history and disability studies. Her teaching practices and research analyze representations of disability and its intersections with multiple identities as portrayed in two- and three-dimensional artwork.
---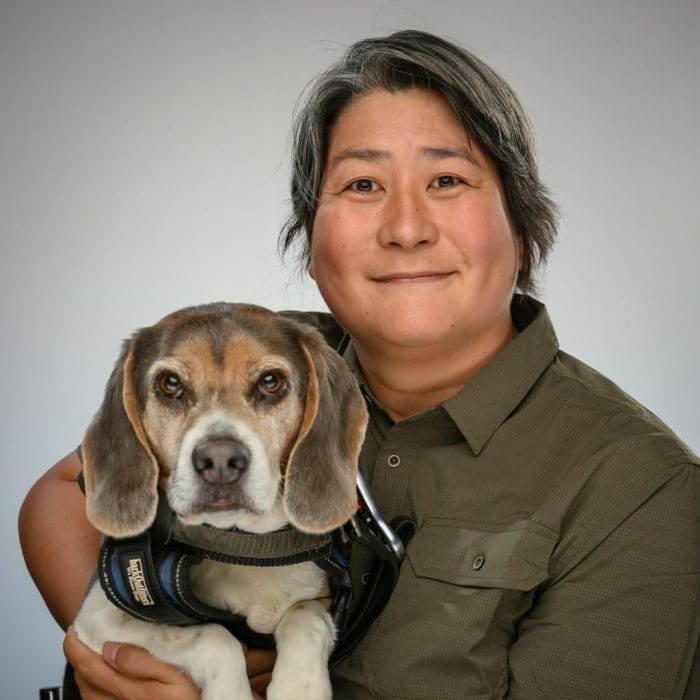 Karen Nakamura is a cultural and visual anthropologist at the University of California Berkeley. Her first book was titled Deaf in Japan: Signing and the Politics of Identity (2006). Her next project resulted in two ethnographic films and a monograph titled, A Disability of the Soul: An Ethnography of Schizophrenia and Mental Illness in Contemporary Japan (2014). While finishing a book on the intersections of transsexuality and disability politics in postwar Japan, Nakamura is currently collaborating on research involving the impact of artificial intelligence/machine learning (AI/ML) on disability communities.
---
What will it take to bring about lasting justice for disabled people in the United States? When will every body—and every voice—be indispensable? Poets and activists Lateef McLeod and D.J. Savarese imagine a society led by people with disabilities and show how disabled communities are already building this world through creative forms of resistance.

Lateef McLeod is a poet, blogger, activist, and PhD candidate in the Anthropology and Social Change Doctoral program at California Institute for Integral Studies. His poetry, activism, and scholarship are all informed by his experience living in the Bay Area with cerebral palsy. He published his first book of poetry, A Declaration of a Body af Love, in 2010, and his second poetry book, Whispers of Krip Love, Shouts of Krip Revolution, in 2020.


---

David James Savarese is an artful activist and founder of Listen2Us: Writing Our Own Futures. The recipient of an Open Society Foundations Human Rights Initiative Community Youth Fellowship in 2017-2019, he is also co-producer and narrative commentator of the Peabody award-winning documentary Deej: Inclusion Shouldn't Be a Lottery. A graduate of Oberlin College, he has published widely, including his chapbook, A Doorknob for the Eye, and a notable essay in the 2018 Best American Essays, "Passive Plants."
---
How are people with disabilities (disabled people) using—or choosing not to use—technologies to promote individual flourishing? Which technologies, and under what circumstances, truly enhance a person's ability to live the most meaningful life? Watch the discussion:
Featuring:
Yomi S. Wrong. Wrong is a health care professional, freelance journalist, and disability justice activist whose talk will explore the relationship between assistive devices, agency, and desirability. She will identify a moment in childhood where she learned a hard truth about access to mobility equipment being central to identity development. And she will ask, what happens when assistive technology is stripped away or foisted on us? The ways disabled folks navigate and the experiences we have in the world qualitatively shift based on the tools at our disposal. The right devices can liberate us, provide a sense of identity and esteem, and offer clarity about who we are.
WATCH: Q&A with Yomi Wrong and Rosemarie Garland-Thomson.
Rod Michalko. Compared to most, navigating the world is different for Michalko. He is blind. Smokie, his guide dog, guided him for years; now he uses a white cane. Both ways bring the world to Rod and each takes blindness into the world differently. As a sociologist, he has written many books and articles about his experiences navigating–his favorite, The Two in One: Walking with Smokie, Walking with Blindness. He will speak of these experiences.
WATCH: Q&A with Rod Michalko and Rosemarie Garland-Thomson.
Kim Q. Hall. For Hall, queerness and childhood surgery shape a limping-swaggering mode of navigating the world that is situated between disability and ability. Hall considers the relation between heteronormativity, ableism, and technologies aimed at curing/eliminating disability. Hall is Professor of Philosophy and a faculty affiliate of the Gender, Women's, and Sexuality Studies program at Appalachian State University.
WATCH: Q&A with Kim Q. Hall and Rosemarie Garland-Thomson.

---
The Hastings Center presented the first in a series of public events in New York City that will explore how people with disabilities are using—or resisting—technologies to promote their own flourishing
Featuring
Haben Girma is the first Deafblind person to graduate from Harvard Law School, Haben Girma advocates for equal opportunities for people with disabilities. Haben believes disability is an opportunity for innovation. She travels the world teaching the benefits of choosing inclusion, and has received numerous honors for her work. She is the author of the bestselling new book Haben: The Deafblind Woman Who Conquered Harvard Law.
---
Rachel Kolb is a writer and a PhD candidate in English literature at Emory University, where her work explores ideas about deafness, language, the senses, and communication in American literature and culture. She graduated from Stanford University and was the first Deaf Rhodes scholar at Oxford. Her writing has been featured in The New York Times and The Atlantic, and she gave a TED talk at TEDx Stanford in 2013.
---
Teresa Blankmeyer Burke is the first signing Deaf woman in the world to receive a PhD in philosophy, Blankmeyer Burke is an associate professor of philosophy and faculty administrator of professional development at Gallaudet University. She characterizes her work as "deaf philosophy — the space where philosophy intersects with Deaf studies."
---
SERIES CO-ORGANIZERS:
Erik Parens is director of The Hastings Center's Initiative in Bioethics and the Humanities, co-editor with Adrienne Asch of Prenatal Testing and Disability Rights, and author of Shaping Our Selves: Technology, Flourishing, and a Habit of Thinking.
Joel Michael Reynolds is a senior advisor at The Hastings Center, assistant professor of philosophy and disability studies at Georgetown University, a senior research scholar in the Kennedy Institute of Ethics, and core faculty in Georgetown's Disability Studies Program. He is also the founder of The Journal of Philosophy of Disability, which he edits with Teresa Blankmeyer Burke.
Liz Bowen is the 2020-2022 Rice Family Postdoctoral Fellow in Bioethics and the Humanities at The Hastings Center. Her scholarly work explores the intersections of disability studies, the environmental humanities, bioethics, and American literature. She is also the author of two poetry collections dealing with disability and chronic illness: Sugarblood (2017) and Compassion Fountain (2021).
Rosemarie Garland-Thomson is a professor emerita of English and bioethics at Emory University and a senior advisor and fellow at The Hastings Center. She is co-editor of About Us: Essays from the Disabilities Series of the New York Times (2019), a book based on The New York Times's pioneering series.
---
RESOURCES:
Burke, Teresa Blankmeyer, "Gene Therapy: A Threat to the Deaf Community?" Impact Ethics blog, March 3, 2017. https://impactethics.ca/2017/03/02/gene-therapy-a-threat-to-the-deaf-community/
Brenda Brueggemann, Deaf Subjects: Between Identities and Places, New York University Press, 2009.
Michael Chorost, Rebuilt: How Becoming Part Computer Made Me More Human. Mariner Books, Reprint edition, 2006.
Haben Girma, Haben: The Deafblind Woman Who Conquered Harvard, 2019.
Sarah Katz, "Is There a Right Way to Be Deaf?", New York Times, November 7, 2019. https://www.nytimes.com/2019/11/07/opinion/health/is-there-a-right-way-to-be-deaf.html.
Rachel Kolb, "Sensations of Sound," New York Times, November 3, 2017. https://www.nytimes.com/2017/11/03/opinion/cochlear-implant-sound-music.html.
Rachel Kolb, "The Deaf Body in Public Space," New York Times, September 28, 2016. https://www.nytimes.com/2016/09/28/opinion/the-deaf-body-in-public-space.html.
Rachel Kolb and Little Moving Pictures, "Can You Read My Lips?", 2015. https://vimeo.com/148127830.
Laura Mauldin, Made to Hear: Cochlear Implants and Raising Deaf Children. University of Minnesota Press, 2016.
Sara Nović, "Sign of the Times," Guernica, March 14, 2016. https://www.guernicamag.com/sara-novic-sign-of-the-times/.
Sara Nović, "A Clearer Message on Cochlear Implants," New York Times, November 28, 2018. https://www.nytimes.com/2018/11/21/opinion/deaf-cochlear-implants-sign-language.html.
Gerald Shea, The Language of Light: A History of Silent Voices, Yale University Press, 2017.
Christine Sun Kim, "The Enchanting Music of Sign Language," TED Fellows Retreat, August 2015. https://www.ted.com/talks/christine_sun_kim_the_enchanting_music_of_sign_language.
(Any views, findings, conclusions, or recommendations expressed in this event do not necessarily represent those of the National Endowment for the Humanities.)