Enjoying: Disability as a Creative Force
To experience disabled joy is to feel pleasure, abundance, and fulfillment because of—not despite—disability. Whether through engaging with artworks, wandering in the wilderness, or sharing a meal with friends, disability often opens up forms of movement and relation that would not otherwise be possible. In this webinar, artists, and writers Jerron Herman, Georgina Kleege, and Julia Watts Belser discuss how being disabled is a source of creativity, experimentation, and community in their own lives and work.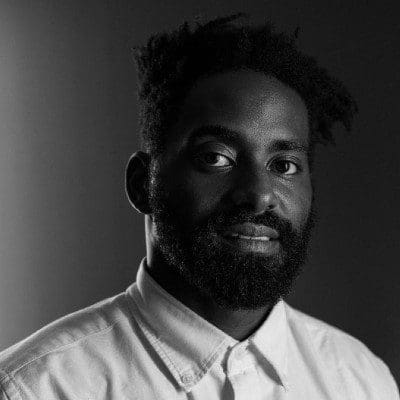 Jerron Herman is a disabled dancer and writer who creates works to facilitate welcoming. Jerron regularly writes on art and culture and currently serves on the Board of Trustees at Dance/USA as Vice Chair. He's currently a member of disability arts collective Kinetic Light. His awards include a 2020 Disability Futures Fellowship by the Ford and Mellon Foundations respectively, as well as the Grants to Artists Award from the Foundation for Contemporary Arts and a Jerome Hill Artist Fellowship from the Jerome Foundation, both in 2021.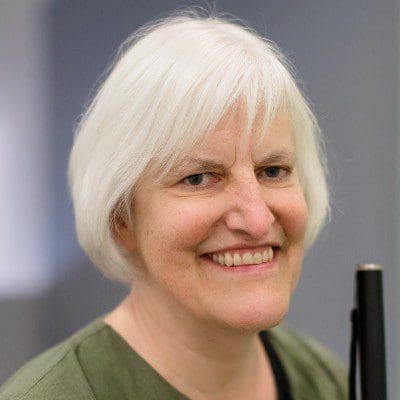 Georgina Kleege teaches in the English department at the University of California, Berkeley. She is the author of the personal essay collection Sight Unseen (1999), a classic in the field of disability studies, as well as Blind Rage: Letters to Helen Keller (2006). Kleege's latest book, More than Meets the Eye: What Blindness Brings to Art (2018) is concerned with blindness and visual art: how blindness is represented in art, how blindness affects the lives of visual artists, how museums can make visual art accessible to people who are blind and visually impaired. She has lectured and served as consultant to art institutions around the world including the Metropolitan Museum of Art in New York and the Tate Modern in London.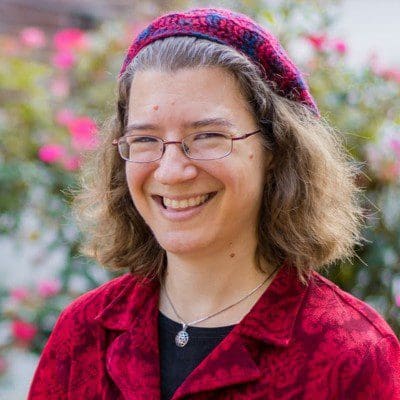 Julia Watts Belser (she/her) is a scholar, rabbi, activist, and spiritual teacher.  She is associate professor of Jewish Studies at Georgetown University and core faculty in Georgetown's Disability Studies program, where she brings Jewish texts into conversation with queer, disability, and feminist ethics. Her most recent scholarly book is Rabbinic Tales of Destruction: Gender, Sex, and Disability in the Ruins of Jerusalem. She co-authored the Health Handbook for Women with Disabilities, developed in collaboration with disability activists from 42 countries, to help challenge the root causes of poverty, gender violence, and disability discrimination.  She also directs an initiative on disability, climate change, and environmental justice—and she's a passionate wheelchair hiker and lover of wild places.
CO-ORGANIZERS
Erik Parens is director of The Hastings Center's Initiative in Bioethics and the Humanities, co-editor with Adrienne Asch of Prenatal Testing and Disability Rights, and author of Shaping Our Selves: Technology, Flourishing, and a Habit of Thinking.
Joel Michael Reynolds is a senior advisor at The Hastings Center, assistant professor of philosophy and disability studies at Georgetown University, a senior research scholar in the Kennedy Institute of Ethics, and core faculty in Georgetown's Disability Studies Program. He is also the founder of The Journal of Philosophy of Disability, which he edits with Teresa Blankmeyer Burke.
Liz Bowen is the 2020-2022 Rice Family Postdoctoral Fellow in Bioethics and the Humanities at The Hastings Center. Her scholarly work explores the intersections of disability studies, the environmental humanities, bioethics, and American literature. She is also the author of two poetry collections dealing with disability and chronic illness: Sugarblood (2017) and Compassion Fountain (2021).
Rosemarie Garland-Thomson is a professor emerita of English and bioethics at Emory University and a senior advisor and fellow at The Hastings Center. She is co-editor of About Us: Essays from the Disabilities Series of the New York Times (2019), a book based on The New York Times's pioneering series.
Learn more about this public event series, "The Art of Flourishing: Conversations on Disability," produced by The Hastings Center and supported by the National Endowment for the Humanities.