Disrupting Ableism with Artful Activism
Part 3 of our online event series, "The Art of Flourishing: Conversations on Disability," will take place on December 7, 2020 at 3pm EST.
What will it take to bring about lasting justice for disabled people in the United States? When will every body—and every voice—be indispensable? Poets and activists Lateef McLeod and D.J. Savarese imagine a society led by people with disabilities and show how disabled communities are already building this world through creative forms of resistance.
Access statement: ASL and CART captioning will be provided.
The event will be recorded.
FEATURED PRESENTERS:
Lateef McLeod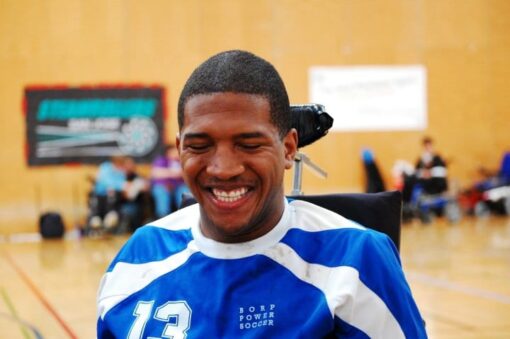 is a poet, blogger, activist, and PhD candidate in the Anthropology and Social Change Doctoral program at California Institute for Integral Studies. His poetry, activism, and scholarship are all informed by his experience living in the Bay Area with cerebral palsy. He published his first book of poetry, A Declaration of a Body af Love, in 2010, and his second poetry book, Whispers of Krip Love, Shouts of Krip Revolution, in 2020.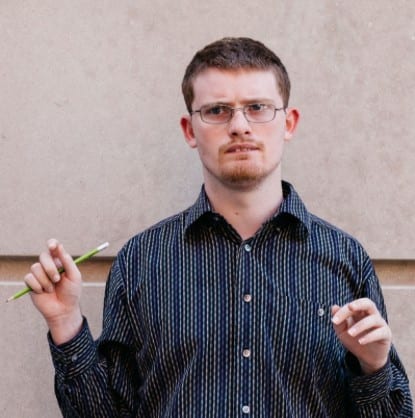 David James Savarese is an artful activist and founder of Listen2Us: Writing Our Own Futures. The recipient of an Open Society Foundations Human Rights Initiative Community Youth Fellowship in 2017-2019, he is also co-producer and narrative commentator of the Peabody award-winning documentary Deej: Inclusion Shouldn't Be a Lottery. A graduate of Oberlin College, he has published widely, including his chapbook, A Doorknob for the Eye, and a notable essay in the 2018 Best American Essays, "Passive Plants."
CO-ORGANIZERS
Erik Parens is director of The Hastings Center's Initiative in Bioethics and the Humanities, co-editor with Adrienne Asch of Prenatal Testing and Disability Rights, and author of Shaping Our Selves: Technology, Flourishing, and a Habit of Thinking.
Joel Michael Reynolds is assistant professor of philosophy and disability studies at Georgetown University, a senior research scholar in the Kennedy Institute of Ethics, and core faculty in Georgetown's Disability Studies Program. He is also the founder of The Journal of Philosophy of Disability, which he edits with Teresa Blankmeyer Burke.
Liz Bowen is the 2020-2022 Rice Family Postdoctoral Fellow in Bioethics and the Humanities at The Hastings Center. Her scholarly work explores the intersections of disability studies, the environmental humanities, bioethics, and American literature. She is also the author of two poetry collections dealing with disability and chronic illness: Sugarblood (2017) and Compassion Fountain (2021).
Ralph James Savarese is the author of four books, including Reasonable People: A Memoir of Autism and Adoption, and See It Feelingly: Classic Novels, Autistic Readers, and the Schooling of a No-Good English Professor. He teaches at Grinnell College.
Rosemarie Garland-Thomson is a professor emerita of English and bioethics at Emory University and a senior advisor and fellow at The Hastings Center. She is co-editor of About Us: Essays from the Disabilities Series of the New York Times (2019), a book based on The New York Times's pioneering series.
Learn more about this public event series, "The Art of Flourishing: Conversations on Disability," produced by The Hastings Center and supported by the National Endowment for the Humanities.