Should the FDA Have Approved the New Alzheimer's Drug?
Should Patients Take It?
Monday, July 12, 2021
The Food and Drug Administration's accelerated approval of a new Alzheimer's drug has created a firestorm of praise and outrage. Dissenters include the FDA's own advisory committee members, who in November 2020 unanimously recommended against approving the drug, Aduhelm, because it showed no convincing evidence of efficacy, leading three committee members to resign in protest after the approval. Numerous scientists, clinicians, bioethicists, and policymakers have serious concerns about the drug's efficacy, its side effects, and possible negative social, scientific and financial consequences of its approval. The Alzheimer's Association hailed it as "a new era in Alzheimer's treatment and research."
Biogen, the drug's maker, has set an annual price tag of about $56,000, representing an annual cost to Medicare of anywhere between $29 and $100 billion dollars, depending on the number of patients who take it, with additional patient expenses for copays and imaging to screen for side effects.
Watch Hastings president Mildred Solomon as she gets to the bottom of the FDA's decision and its consequences for patients and families, the health care system, and the integrity of regulatory oversight. Her guests included: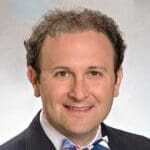 Aaron S. Kesselheim, MD, JD, MPH is a professor of medicine at Harvard Medical School and in the Division of Pharmacoepidemiology and Pharmacoeconomics at Brigham and Women's Hospital in Boston. A world-renowned expert in ethics and health policy related to drug development, Dr. Kesselheim was one of the three members of the FDA advisory committee who resigned in protest over the FDA decision.
---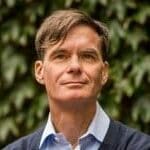 Jason Karlawish, MD, a Hastings Fellow, is a professor of medicine, medical ethics, health policy and neurology at the University of Pennsylvania's Perelman School of Medicine and co-director of Penn's Memory Center; Dr. Karlawish has publicly stated he will counsel his patients against the use of this drug, given its poor efficacy and safety profile. If the FDA approves aducanumab, I won't prescribe it – STAT (statnews.com). His recent book, The Problem of Alzheimer's: How Science, Culture and Politics Turned a Rare Disease into a Crisis and What We Can Do About It has won wide praise.
---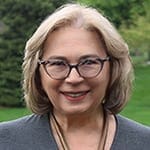 Host: Dr. Mildred Solomon, President of The Hastings Center. Both a bioethicist and a social scientist, Dr. Solomon's research has focused on palliative care, organ transplantation, medical professionalism, and the responsible conduct of research. She serves on policy commissions and advises international non-governmental organizations on a wide range of health and science policy topics.
Our series, "Securing Health in a Troubled Time: Equity, Ethics, and the Common Good," examines the social causes of health inequities and identifies policies and practices to achieve healthier lives for all of us.
The first in the Securing Health in a Troubled Time series is "Health Equity, Racism, and This Moment in Time."
The second in the series is "Public Trust in Science."
The third in the series is "Vaccine Access, Vaccine Hesitancy: Challenges to Herd Immunity."
Find all of our webinars here: Hastings Conversations