EVENT: Wrestling with Social & Behavioral Genomics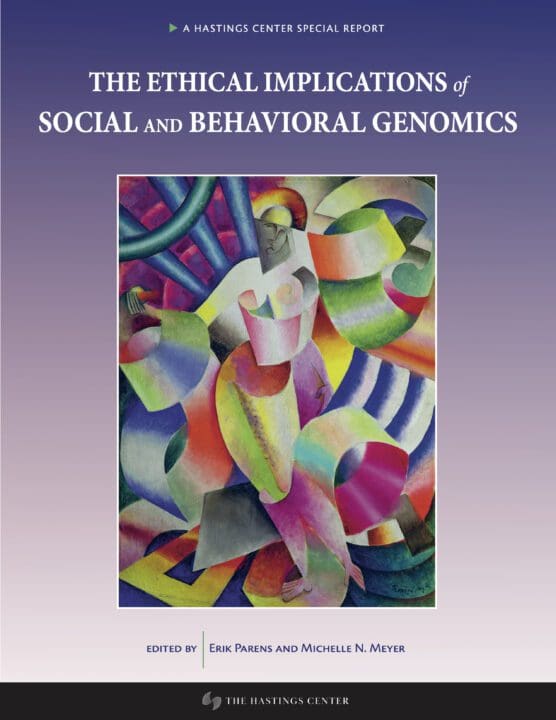 Research on the genetic contributions to human social and behavioral characteristics, or phenotypes, including risk-taking, income, and educational attainment, is increasing. And it is both potentially beneficial and deeply controversial, given the long history of attempts to use claims about genetic differences to advance unjust social policies and ongoing concern about their misuse. 
What are the potential benefits of this line of research? What are the risks? How can it be done responsibly? Should some of this research not be done at all?
The consensus report, The Ethical Implications of Social and Behavioral Genomics, was announced in a special event on April 24, 2023. Project leaders Erik Parens and Michelle N. Meyer and several members of the project's diverse working group* — which includes scholars who conduct social and behavioral genomics research and those who are concerned about it–answered these questions and provided recommendations for a responsible path through this ethically fraught area.
The project was funded by the Robert Wood Johnson Foundation, the Russell Sage Foundation, and the JPB Foundation. Additional support comes from Open Philanthropy and The Gil Omenn and Martha Darling Fund for Trusted and Trustworthy Scientific Innovation, a Hastings Center fund.

*The Working Group
Co-Principal Investigators
Erik Parens
Michelle N. Meyer
Steering Committee
Paul S. Appelbaum
Sandra Soo-Jin Lee
Daphne Oluwaseun Martschenko
Additional Members of the Working Group
Daniel J. Benjamin
Shawneequa L. Callier
Nathaniel Comfort
Dalton Conley
Jeremy Freese
Nanibaa' A. Garrison
Evelynn M. Hammonds
K. Paige Harden
Alicia R. Martin
Benjamin M. Neale
Rohan H. C. Palmer
James Tabery
Eric Turkheimer
Patrick Turley