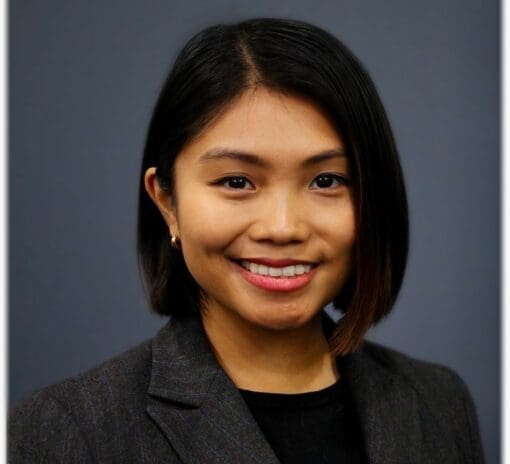 Danielle Pacia
MBE
Research Associate
Danielle M. Pacia focuses on bioethics topics related to individualized therapies, community health, and the ever-changing landscape of reproductive health care in the United States. She is interested in high-level questions related to reciprocity, relationality, and solidarity, and how these concepts impact health policy in the U.S.  and inform pathways for improved health care access.
She joined The Hastings Center in 2020 as a project manager-research assistant and became a research associate in 2022. Before coming to The Hastings Center, she served as head program manager of the Yale University Summer Institute in Bioethics and participated in the program. While earning her master of bioethics (MBE), she worked at Harvard Law School's Petrie-Flom Center for Health Law Policy, Biotechnology, and Bioethics. Her MBE capstone project explored the implications of CRISPR antibacterials, focusing on concerns related to the equitable allocation of the therapy globally, patent law, and the precautionary principle. She is currently engaged in research related to community health and to crisis pregnancy centers.
She received her MBE from Harvard Medical School and BA in bioethics and interdisciplinary studies from the University of Alabama.
Publications
R. Feinberg and D. Pacia and "Crisis Pregnancy Centers: An Inherently Unjust Limitation to Reproductive Rights," American Journal of Law and Medicine, January 30, 2023.
M. M. Matthews, A. Lal, and D. Pacia, "The Role of Epistemic Injustice in Abortion Access Disparities," American Journal of Bioethics, August 2, 2022.
Pacia, D, "Envisioning Solidarity," Hastings Center Report, June 28, 2022.
J. T. Crane, D. Pacia, et al, "Advancing COVID Vaccination Equity at Federally Qualified Health Centers: a Rapid Qualitative Review," Journal of General Internal Medicine, January 3, 2022.
Posts by Danielle Pacia
Related Posts