Center Names Vardit Ravitsky New President
Expert in the ethics of emerging technologies to succeed Mildred Solomon
The Hastings Center Board of Trustees today announced that Vardit Ravitsky, PhD, a leading bioethicist whose career has focused on the ethical, legal, and social implications of emerging technologies, will become president on September 1, 2023. The Center helps frame and navigate critical social and ethical issues in health, science, and technology through research, publications, and public engagement.
Ravitsky succeeds Mildred Z. Solomon, who announced last year that she would conclude her distinguished 11-year tenure in June.
"We have found an extraordinary leader with vision, energy, and compassion to steer the Center at a perilous moment for our society," said Bradford Gray, Chairman of the Center's Board of Trustees. "Vardit is the perfect candidate – a brilliant ethicist who understands the world beyond academia."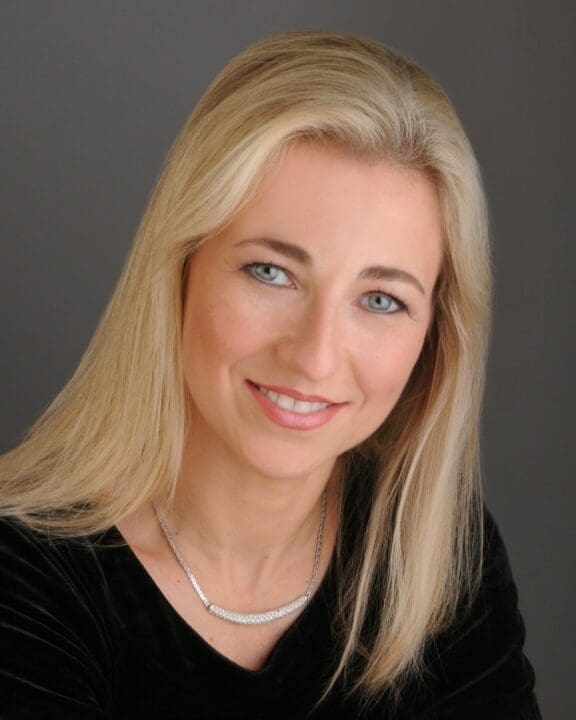 "I am thrilled at this opportunity to lead an organization uniquely positioned to help us understand the impact of technology on our lives," Ravitsky said. "Ensuring that a wide range of voices is heard is essential to understanding shared values, and I am delighted to join the Center, where inclusive research and engagement are core to tackling the ethical challenges of our time."
Ravitsky is an internationally respected public scholar, a professor of bioethics at the University of Montreal, and a senior lecturer at Harvard Medical School. A fellow of The Hastings Center and the Canadian Academy of Health Sciences, Ravitsky is also actively involved with the Canadian Institutes of Health Research.
She is a co-principal investigator on two recent projects awarded through the U.S. National Institutes of Health's Bridge to Artificial Intelligence program. Ravitsky has published over 200 articles and commentaries, has given over 300 talks worldwide, and is a regular contributor to the media on bioethical issues.
Her high-profile role as chair of the Trudeau Foundation's COVID-19 Impact Committee during the pandemic highlights how bioethics can benefit society and reflects her deep commitment to equity and the interests of vulnerable populations. "Bioethics faces complex global challenges ahead related to justice and inclusion, public health, and environmental threats to human health. The Hastings Center will continue to play a key role in orienting our field towards issues that will shape the future of humanity," she added.
Ravitsky was president of the International Association of Bioethics from 2019 to 2022. As president, she instituted the Award for Bioethics Service in the Face of Challenges, led the revamping of global networks and online presence, promoted equity in the selection of hosts and participants of the World Congress of Bioethics, and successfully increased the reach and visibility of the Association's mission across varied audiences and regions.
Joseph J. Fins, Chief of the Division of Medical Ethics at Weill Cornell Medicine and Chair-Elect of the Hastings Center Board Directors, co-led the Presidential Search Committee with Christine Grady, Chief of the Bioethics Department at the National Institutes of Health. Fins said, "We are delighted that Dr. Ravitsky is joining The Hastings Center as its next president. She is a worthy successor of her distinguished predecessors as we look to the future."
"Vardit brings an extensive record of scholarly accomplishment, an exceptional ability to engage many constituencies around complex questions, and an appreciation of Hastings' unique role in the world of bioethics," said Fins.
Born and raised in Jerusalem, Israel, Ravitsky holds a bachelor's degree in philosophy from the Sorbonne University, a master's degree in philosophy from the University of New Mexico, and a doctorate in philosophy with a specialization in bioethics from Bar-Ilan University.
Early in her career, Ravitsky was a postdoctoral fellow at the Department of Bioethics of the NIH before joining the faculty at the University of Pennsylvania.
The Hastings Center is a nonpartisan, nonprofit research institute created from multiple disciplines, including philosophy, law, political science, and education. The Hastings Center was critical to establishing the field of bioethics in 1969 and has been evolving ever since. Founded by philosopher Daniel Callahan and psychoanalyst Willard Gaylin, The Hastings Center is the oldest independent institute of its kind in the world.
The global executive search and consulting firm Spencer Stuart assisted the Center in this search.