Patient Harms and Professional Obligations after Dobbs
November 18, 2022
@
11:00 am
–
12:00 pm
EST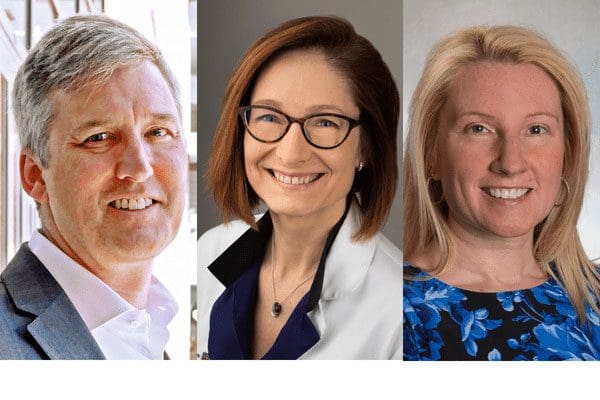 The Dobbs decision is imposing confusion and risking the health and safety of pregnant patients in states where abortion has been banned. Physicians are asking what to do.  Is the ethical choice refusing to comply?  Or is civil disobedience the wrong answer? Learn about the kinds of patient cases most at risk and explore what can be done to ensure sound reproductive health care in the post-Dobbs landscape. 
Mildred Solomon, president of The Hastings Center, will moderate a discussion with Deborah Bartz, MD, MPH, Louise King, MD, JD and Matthew Wynia, MD, MPH, FACP. There will be time for questions from the audience.
Deborah Bartz, MD, MPH is associate professor in the Department of OBGYN and Reproductive Biology at Harvard Medical School, where she is the Ryan Program Director, teaching residents and medical students about complex techniques in reproductive medicine, medical abortion, and contraception care in the medically complicated patient. She also serves patients at Boston Medical Center, Planned Parenthood and Brigham and Women's Hospital, where she is Director of Education for the Connors Center for Women's Health and Gender Biology. Her varied practice across these diverse settings brings deep experience about how the Dobbs decision is affecting patients and their health care providers.
Louise King, MD, JD is assistant professor at Harvard Medical School and Brigham and Women's Hospital in Boston, director of reproductive bioethics at HMS' Center for Bioethics, and vice-chair of the Ethics Committee of the American College of Obstetrics and Gynecology. She serves on the board of the American Medical Association's Journal of Medical Ethics and has written for The Hastings Center Report and other publications on a wide range of ethical issues in reproductive health care.
Matthew Wynia, MD, MPH, FACP is director of the Center for Bioethics and Humanities at the University of Colorado Anschutz Medical Campus and was formerly Director of the Institute for Ethics at the American Medical Association. His research focuses on a wide range of ethical issues in health care, public policy and professionalism. He is a Hastings Center Fellow. Dr. Wynia recently wrote an editorial in the New England Journal of Medicine encouraging professional societies to discuss the potential for civil disobedience in the context of the Dobbs decision.