This summer intensive learning experience aimed to engage a diverse set of undergraduates from underrepresented communities in some of the most important bioethics issues of the day. We hope the program stimulated students' curiosity about bioethics, prepared them to think hard about the many bioethics challenges our society faces, and considered integrating bioethics into their career plans. Hastings Fellows, experts in bioethics from around the nation and the world, volunteered to teach in this, the inaugural year of this program.
The program is a week-long experience that took place virtually from June 6-10, 2022. Students developed skills in explaining and justifying their views on topics in bioethics, as well as learned how to listen with respect to divergent views. Sessions included lectures, group discussions, and small group exercises.
Click on a date to see its schedule.
Mon, Jun 6
Inmaculada de Melo-Martín
Tia Powell
SEMINAR
"What is Bioethics?"
DISCUSSION
Bioethics Timeline
Inmaculada de Melo-Martín
Tia Powell
Tue, Jun 7
Inmaculada de Melo-Martín
Tia Powell
LECTURE
End of Life Issues
LECTURE/DISCUSSION
Public Health
Inmaculada de Melo-Martín
Tia Powell
Wed, Jun 8
Inmaculada de Melo-Martín
Tia Powell
PANEL
Medical Aid in Dying
Nancy Berlinger
Marion Danis
LECTURE
Race and Bioethics
LECTURE
Inequality in Healthcare
Inmaculada de Melo-Martín
Tia Powell
Thu, Jun 9
Inmaculada de Melo-Martín
Tia Powell
CAREER PANEL
"Pathways in Bioethics"
Maria Merritt
Christine Mitchell
Ben Wilfond
PANEL
Emerging Technologies
Mildred Cho
Josephine Johnston
Eric Juengst
Inmaculada de Melo-Martín
Tia Powell
Fri, Jun 10
Inmaculada de Melo-Martín
Tia Powell
LECTURE
Disability Ethics
Rosemarie Garland-Thomson
LECTURE
Reproductive Ethics
PANEL & DISCUSSION
Pressing Issues in Bioethics
Art Caplan
Holly Fernandez Lynch
Laurie Zolot
Inmaculada de Melo-Martín
Tia Powell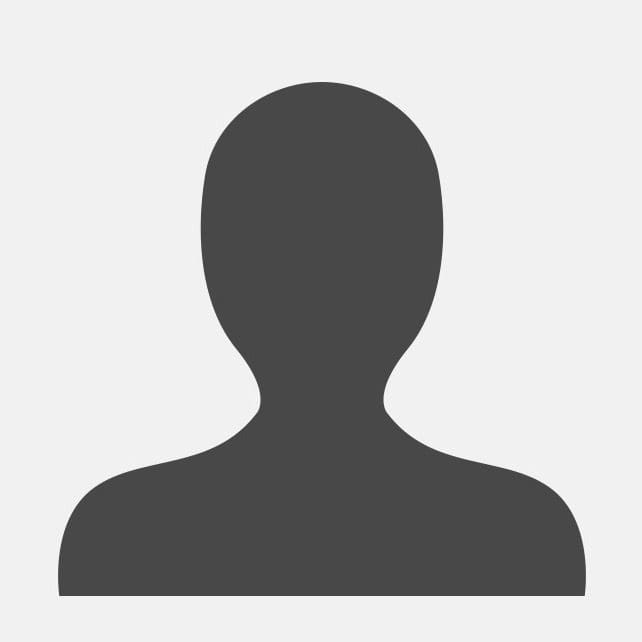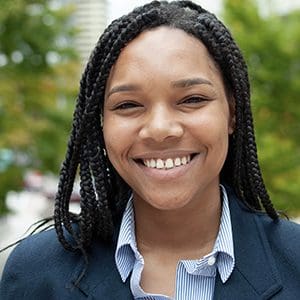 Eden Cox
Eden Cox is a senior Neuroscience major at Georgia State University. She is currently a member of the Dotson Laboratory at GSU where she is conducting research related to taste, feeding behavior and their links to chronic disease. Eden is committed to becoming an MD with the intention of one day providing equitable healthcare to historically underserved groups. After graduation, she plans to attend Emory University where she will pursue a Masters Degree in Public Health. In her free time she enjoys playing soccer, chess and is currently teaching herself how to play the guitar.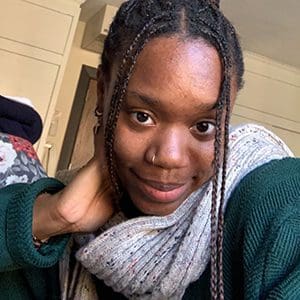 Chloe Davis
Chloe Davis is a Junior Biology major and Anthropology minor at Davidson College. She aspires to one day have a career in Regenerative Medicine and Therapy. After graduation, she intends on pursuing a Ph.D. in Cellular and Molecular Biology with a focus on Stem Cell Research. When she's not competing on Davidson's Division I Track-and-Field team, she enjoys spending her time reading fantasy YA books, watching anime, or marveling at nature.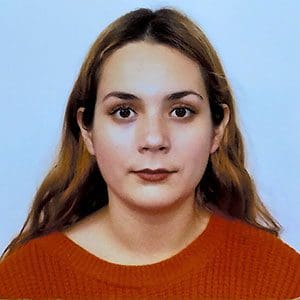 Claudia Diaz
Claudia Diaz is an upper senior at CUNY Brooklyn College, where she majors in Health and Nutrition Sciences and Psychology, along with minors in Anthropology and Thanatology. Her interests include reproductive justice, social determinants of health, biopolitics and immigration. After graduating with a BS/BA, she plans on getting a BSN and working as a nurse while pursuing a graduate degree to further research in the field and teach others.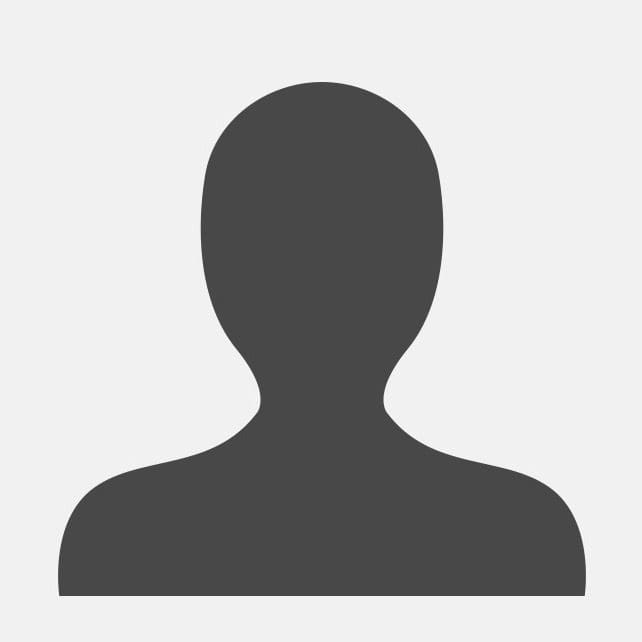 Camile Delva
Camile Delva is an undergraduate student at CUNY School of Medicine where she majors in biomedicine. Her interests include health care and skin care. After graduation she intends to pursue an MD, become a dermatologist, and help others manage their skin conditions.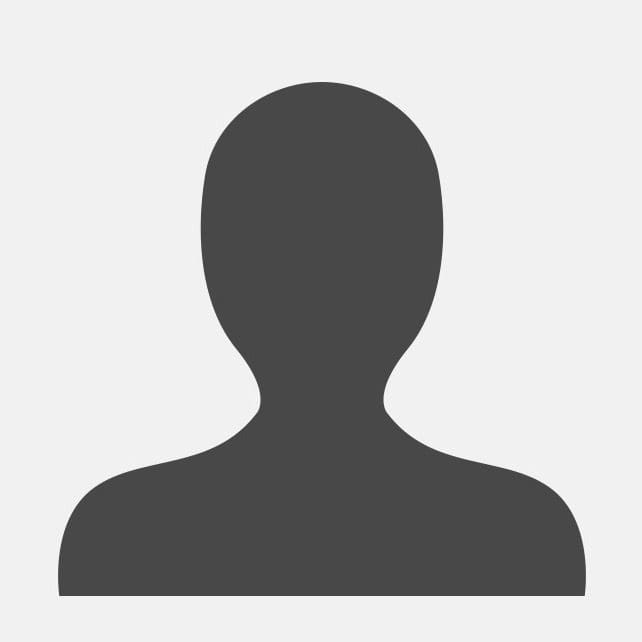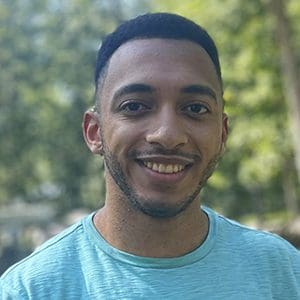 Matthew Fisher
Matthew Fisher is a graduate of Georgetown University, where he majored in Healthcare Management and Policy. Next semester, he will be attending the Kaiser Permanente Bernard J. Tyson School of Medicine. Matthew hopes to pursue a career in primary care and hospital administration to address health disparities in communities of color. In his free time, Matthew enjoys reading, hiking, and playing basketball.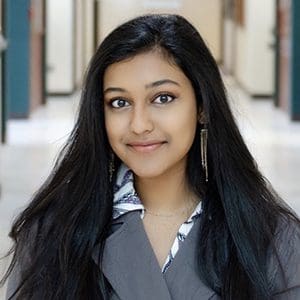 Surasya Guduru
Surasya Guduru is a third-year student at the University of North Carolina at Charlotte studying psychology, international studies, and political science. Her passion lies at the intersection of global mental health and social health policy; her undergraduate work is centered around the development and promotion of accessible and integrated behavioral health services for marginalized communities and individuals. After graduation, Surasya intends to pursue a career that allows her to tie her interests in research, policy, and clinical practice for the advancement of community mental health. In her free time, Surasya is a strong political advocate for public health and human rights and can be found watching TED Talks, hiking with friends, or exploring historic locations.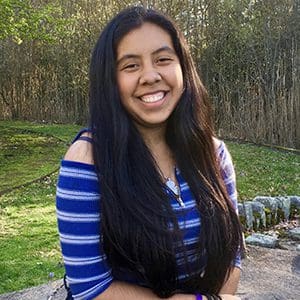 Mariela Cadena Hernandez
Hello! I am Mariela Cadena Hernandez and I live in Rhode Island! I am a pre-med student that is majoring in chemistry and public health. I took a Justice in Health Care course as well as other past ethics courses that have peaked my interest in subjects such as bioethics that I am glad to get the opportunity to explore more. I believe learning subjects such as his is important as I continue to pursue a career in medicine. In my free time, I like to spend time with family and friends, occasionally journal, and spend time outside.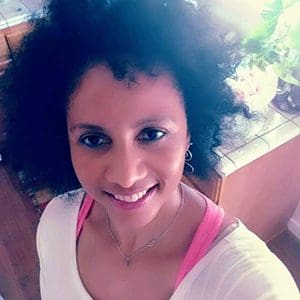 Doris Jones
Doris Jones is a U.S. Navy veteran and a senior at California State University, where she majors in Public Health. Her interest includes: health equity advocacy and research, intersectionality of cultural competence and clinical ethics among minority populations. After graduation, she will pursue her M.A. to advocate for improving communication, increasing transparency, and eliminating healthcare barriers for marginalized communities served by the healthcare system. She volunteers at Mercy Retirement Center, Brown Bag Program for seniors and enjoys trail bike riding, swimming, and playing Scrabble in her free time.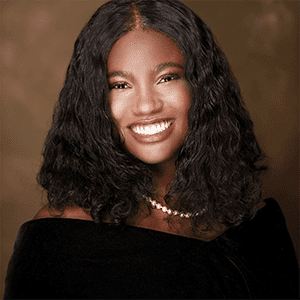 Ayannah Lang
Ayannah Lang is a graduating-senior biochemistry major and philosophy minor at Spelman College. This summer she will be a Chemical Bonding Fellow at the Massachusetts Institute of Technology before beginning her Bioethics Research Fellowship at Emory University's Winship Cancer Institute in the fall. After Ayannah's fellowship, she intends to pursue an MD/PhD in Bioethics to target medical practices inequitably affecting African American populations and serve her community. In her free, Ayannah loves to read, spend time with her friends and family, and practice yoga!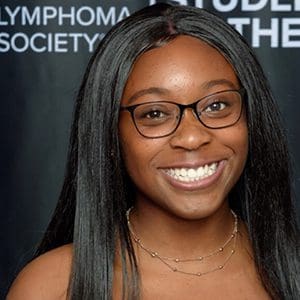 Michaela-Joyce Moshe
Michaela-Joyce Moshe is a rising junior at Howard University, she majors in bioethics and minors in chemistry and political science. Her interests include free healthcare, mental health, and maternal health. in her free time, she enjoys skiing and paddleboarding.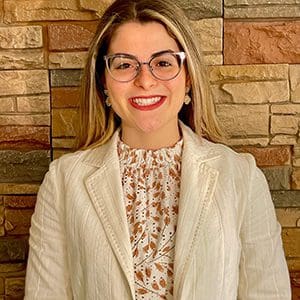 Alondra Msallem
Alondra Msallem is a sophomore at MCPHS University in Boston majoring in medical and molecular biology. She desires to learn more about the ethics and morals behind gene therapies and other technologies that are being developed. She cares deeply about morality in medicine and advocates for ethics in all spheres of life. Alondra loves to read, write, spend time in the outdoors, and teach her students.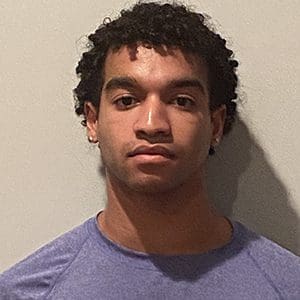 Luis Nazaire
Luis Nazaire is a rising sophomore in the Macaulay Honors program at CUNY Hunter College, where he majors in human biology on the pre-med track. His interests include health and fitness, orthopedic surgery, and physical rehabilitation. After graduation, he intends to attend medical school with goals of becoming an orthopedic surgeon. In his free time, he exercises.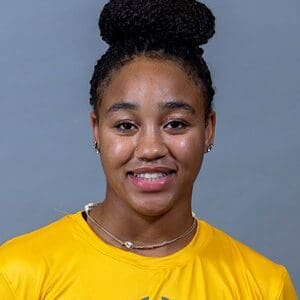 Kirsten Nelson
Kirsten Nelson is a rising Junior at Hobart and William Smith Colleges where she majors in Biology and minors in Psychology. Her interests include reading, world events, neuroscience, and Champions League soccer. Nelson has participated in Cooper Medical School development programs for three summers. She is a student-athlete who plays goalkeeper on her college soccer team that is consistently ranked top ten in the country. She also plays on a semi-pro womens soccer team. Her post -graduate plans include medical school. She plans to travel to Australia to study abroad in the Spring Semester of 2023.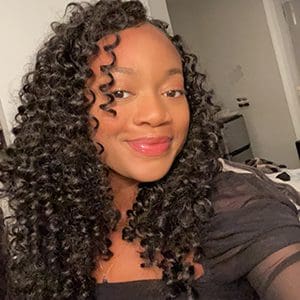 Imani Nwokeji
Imani Nwokeji is a senior at the City College of New York in the Sophie Davis Biomedical Education Program, majoring in Biomedical Science. Her interests include mitigating the racial disparities in medical care, advocating for legislation that diminish racial inequalities and promoting healthy lifestyle changes to eliminate the onset of illness later on. After graduation, she's attending the CUNY school of medicine to obtain her MD. In her free time, she enjoys running and volunteering in the admissions office.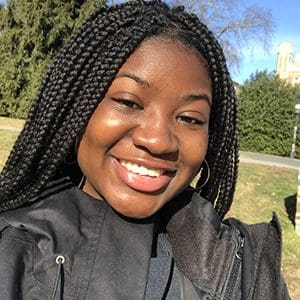 Lazlo Nziga
Lazlo Nziga is a rising senior at Princeton University, where she majors in Medical Anthropology while also pursuing certificates in Global Health & Health Policy and French. Her interests comprise environmental health, global health, community service, and criminal justice reform. After graduation, she plans on attending medical school in which her current interests are pediatrics and oncology. Some of her favorite pastimes are all types of dance but especially African dance, reading, and spending time with children.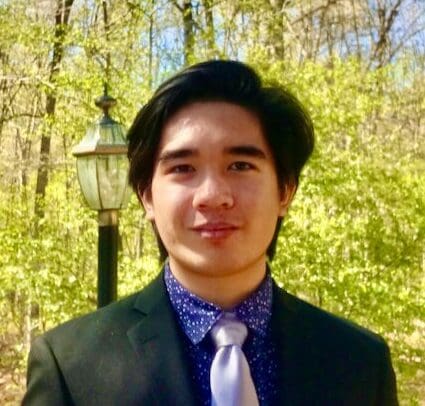 Gad Raganas
Gad Raganas is a rising junior majoring in neuroscience and minoring in computational neuroscience at the University of Pennsylvania. Outside of classes he is engaged with the student government, working on gender equity and disabilities advocacy efforts, and enjoys writing poetry, skating, and playing Ultimate Frisbee. Following graduation, he intends to pursue an MD and specialize in neurology.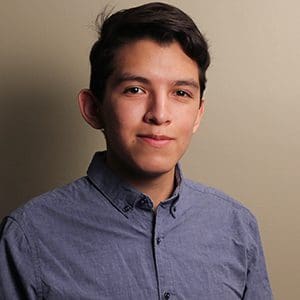 Kevin Moreno Tapia
Kevin Moreno Tapia is a senior at Berea College, where he majors in Spanish and Philosophy. His interests include justice, ethics, and figuring out how things function. After graduation, he intends to pursue a master's degree in educational studies with a foreign languages' concentration. In his free time, he is learning how to code as he continues to explore his interests.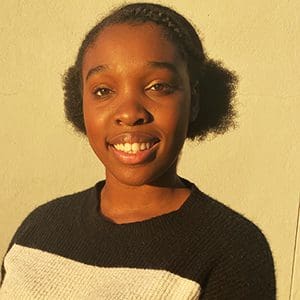 Raquel Williams
Raquel Williams is a first-year at the University of Rochester, where she double majors in Health Policy and African and African American studies with a minor in Political Science. After graduation, she intends to pursue her law degree on civil law. In her free time she plays basketball for the varsity team and works with the university's Black Student Union.
Biographies are alphabetical by last name.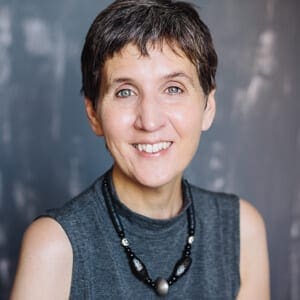 Nancy Berlinger, PhD, MDiv
Research Scholar, Director of Visiting Scholar Program, The Hastings Center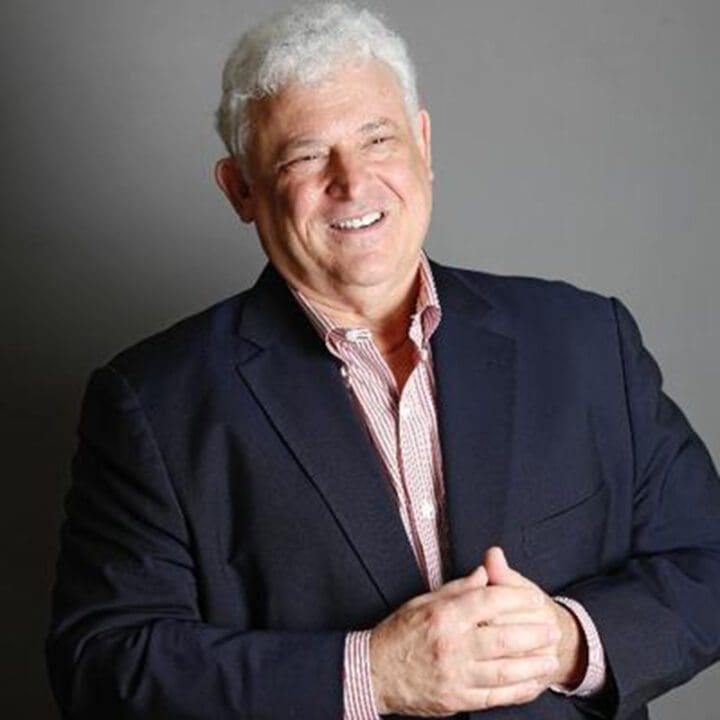 Art Caplan, PhD
Drs. William F. and Virginia Connolly Mitty Professor of Bioethics, Department of Population Health, NYU Langone Health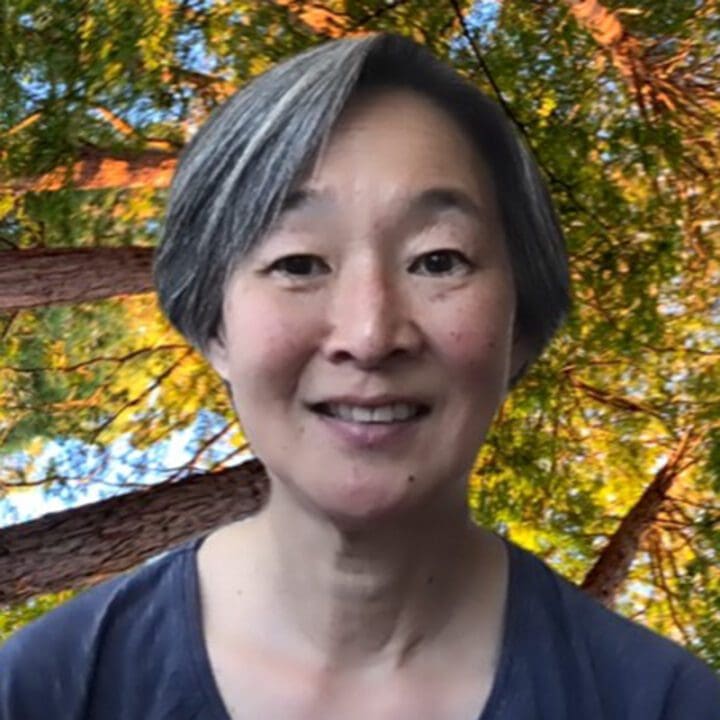 Mildred Cho, PhD
Professor (Research) of Pediatrics (Center for Biomedical Ethics) and of Medicine (Primary Care and Population Health), Stanford University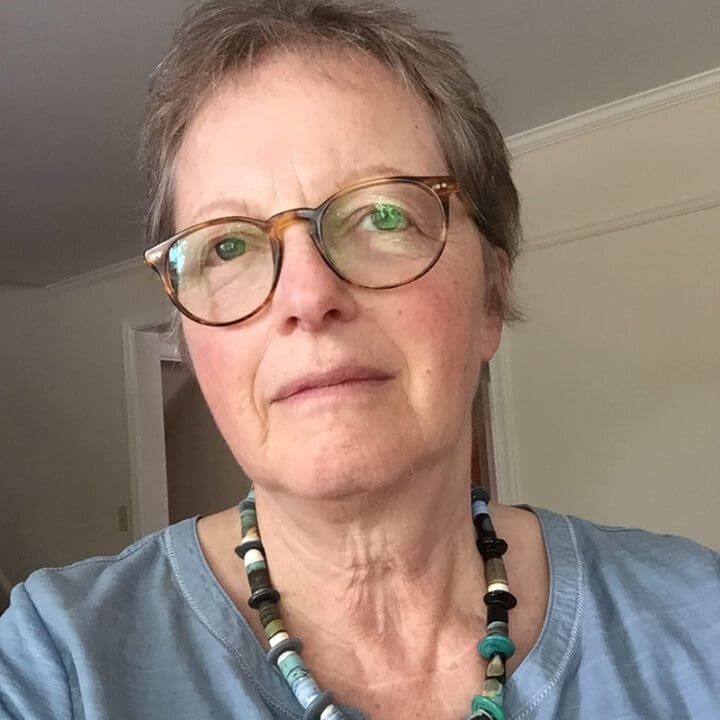 Marion Danis, MD
Head, Section on Ethics and Health Policy
Chief, Bioethics Consultation Service, National Institutes of Health.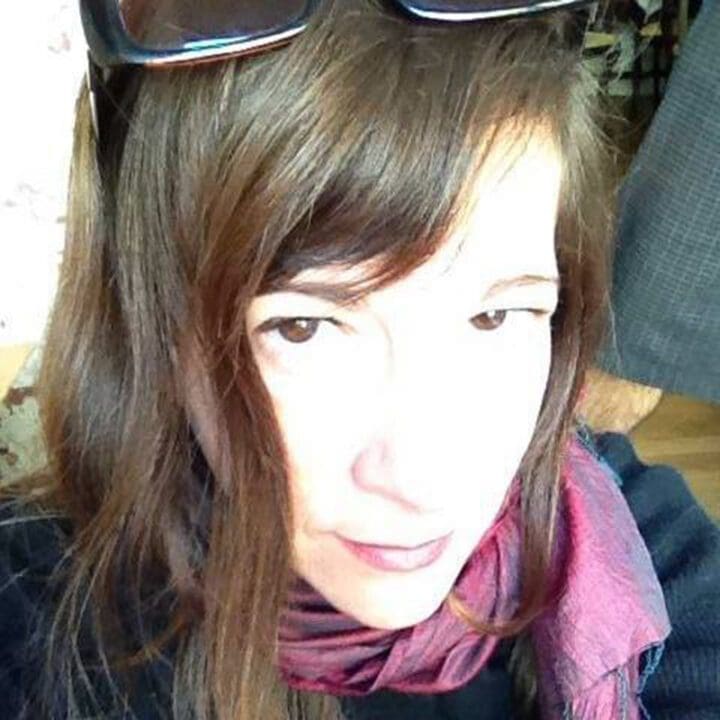 Lisa Eckenwiler, PhD
Professor and Chair of the Department of Philosophy, George Mason University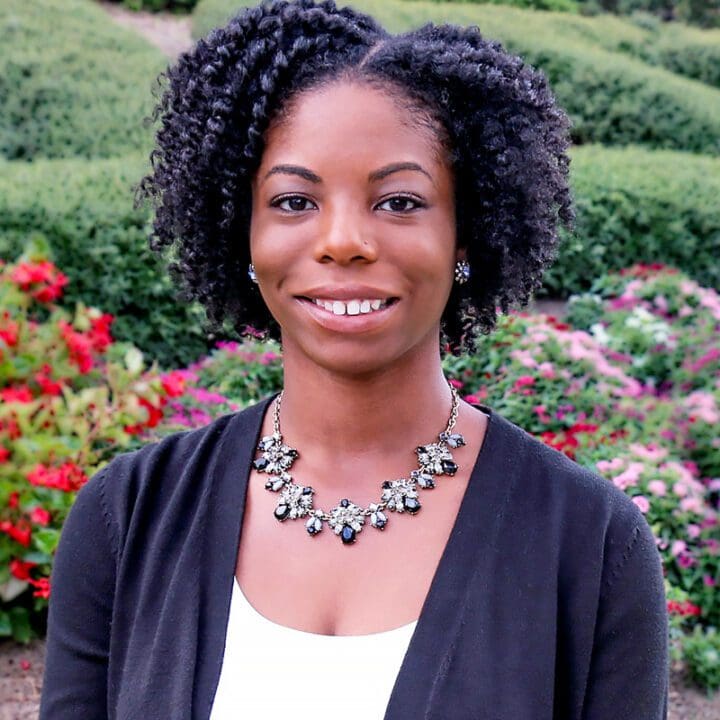 Faith E. Fletcher, PhD, MA
Assistant Professor in the Center for Medical Ethics and Health Policy, Baylor College of Medicine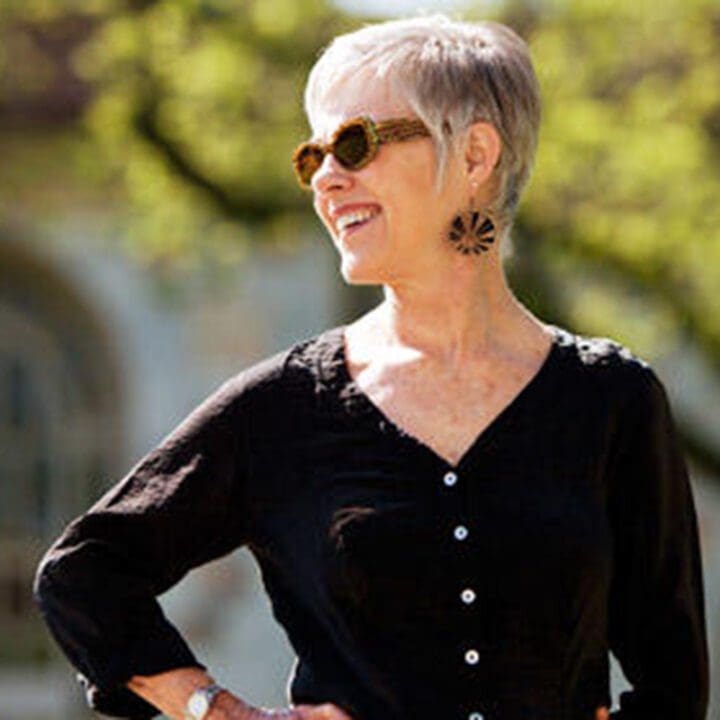 Rosemarie Garland-Thomson, PhD
Professor Emerita of English and Bioethics, Emory University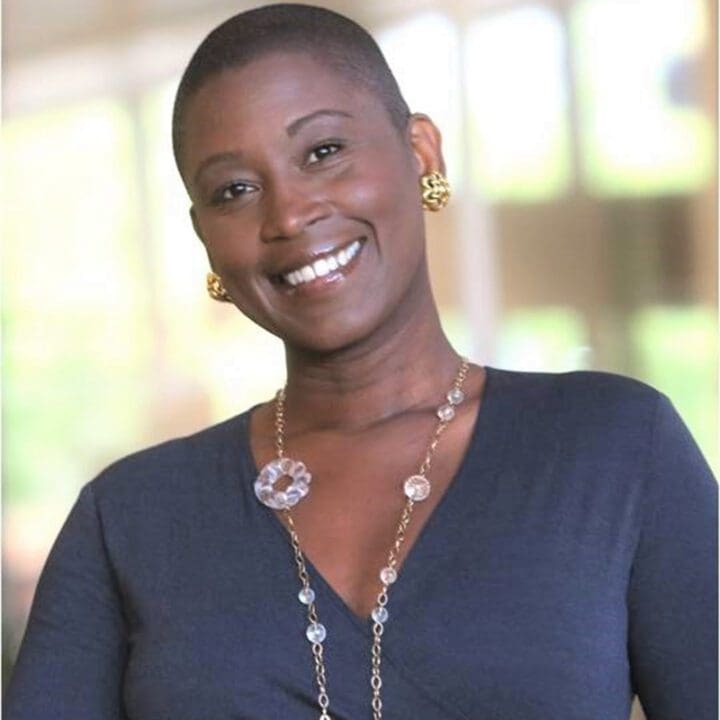 Michele Goodwin, JD, LL.M
Chancellor's Professor and Director, Center for Biotechnology & Global Health Policy, University of California, Irvine School of Law
Anita Ho, PhD, MPH
Clinical Associate Professor, UBC, Associate Professor (Adjunct), UCSF, Regional Director of Ethics (Northern California), Providence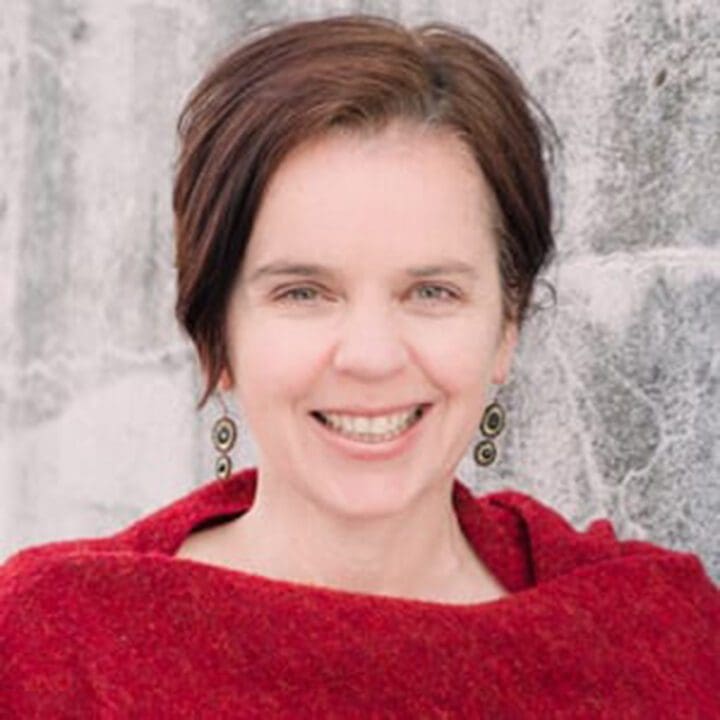 Josephine Johnston, LL.B, MBHL
Research Scholar, Director of Research, The Hastings Center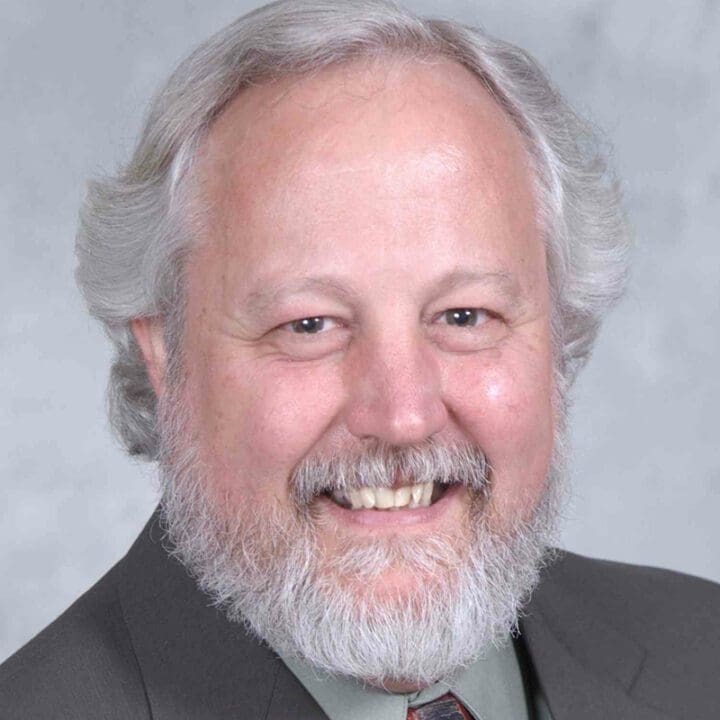 Eric T. Juengst, PhD
Professor, Department of Social Medicine and the Department of Genetics, University of North Carolina, Chapel Hill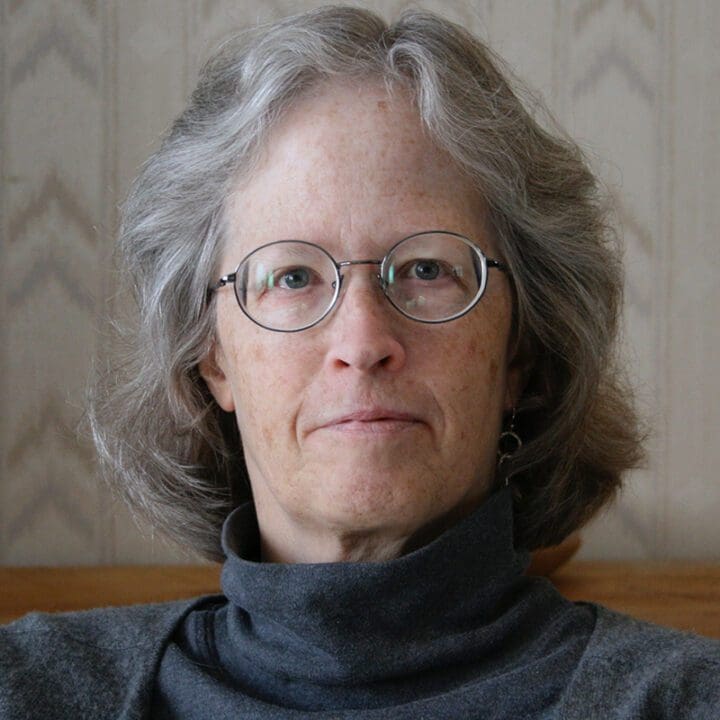 Nancy M. P. King, JD
Professor, Social Sciences and Health Policy, Co-Director, Center for Bioethics, Health and Society, Wake Forest University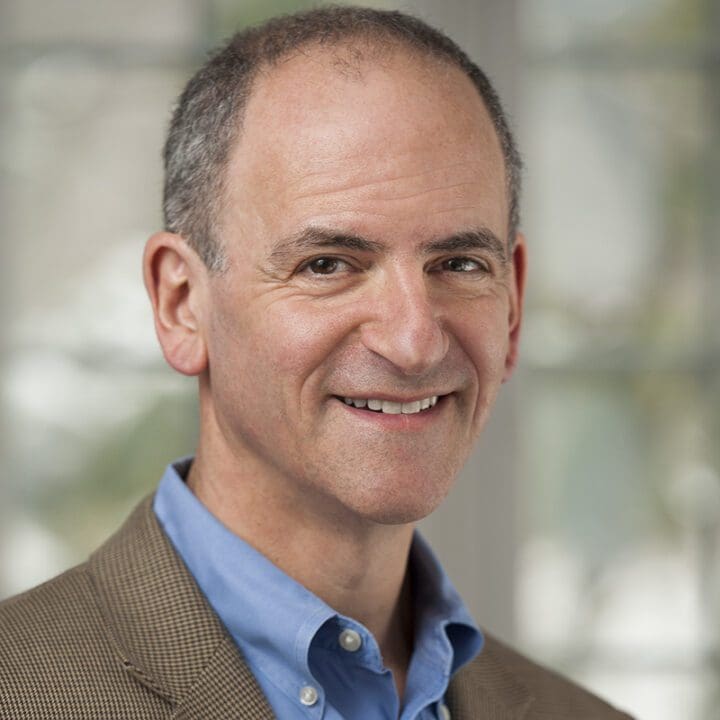 Barron H. Lerner, MD, PhD
Professor of Medicine and Population Health, NYU Grossman School of Medicine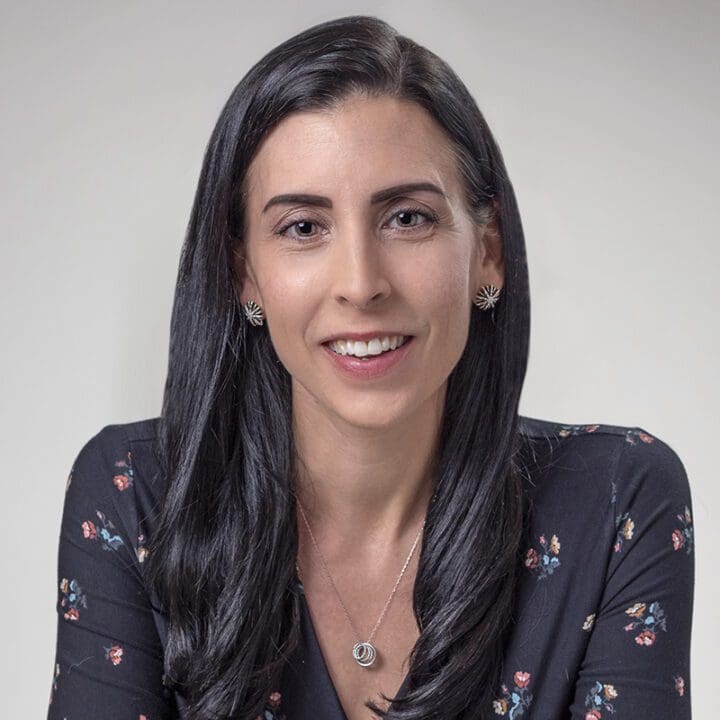 Holly Fernandez Lynch, JD, MBE
Assistant Professor of Medical Ethics and Law, University of Pennsylvania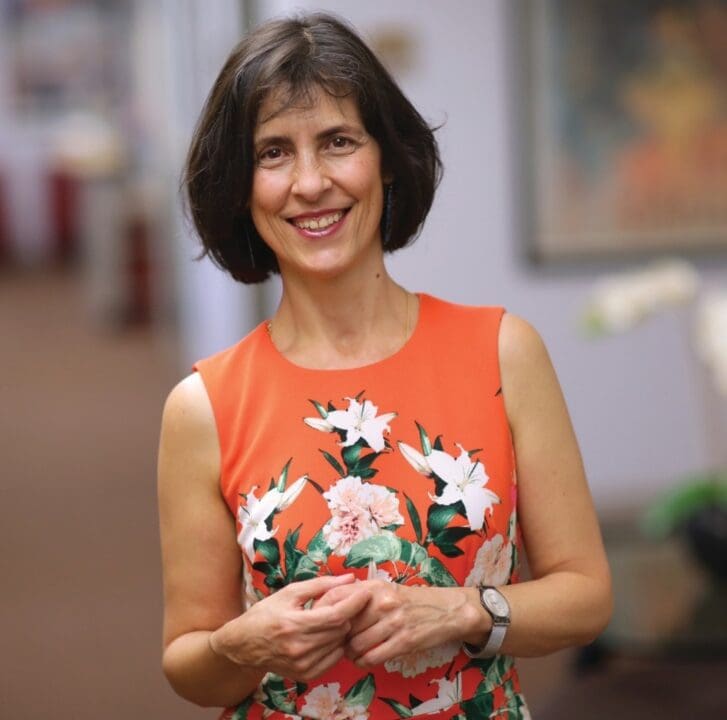 Inmaculada de Melo-Martín, PhD, MS
Program Director
Professor of Medical Ethics in Medicine, of Medical Ethics in Reproductive Medicine, and of Population Health Sciences, Weill Cornell Medicine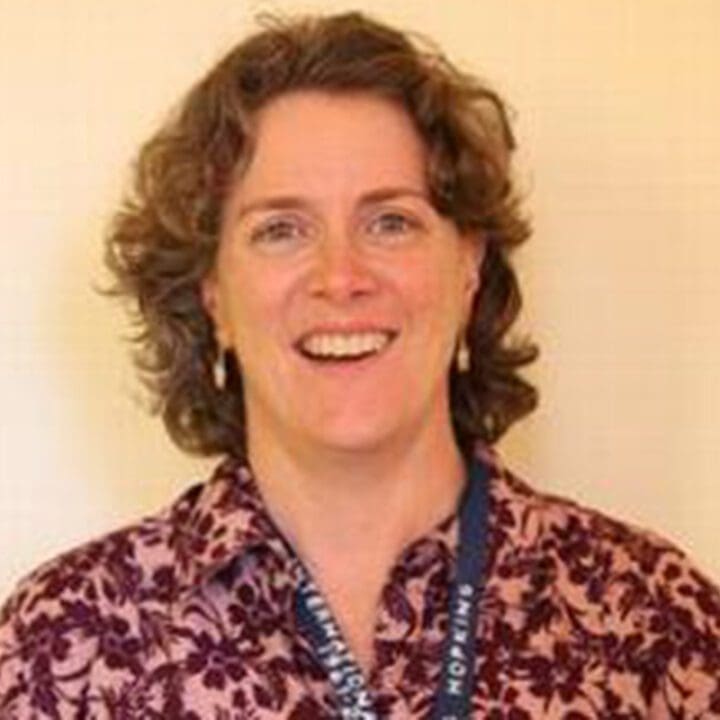 Maria Merritt, PhD
Core faculty member, Johns Hopkins Berman Institute of Bioethics, Associate Professor, Department of International Health, Johns Hopkins Bloomberg School of Public Health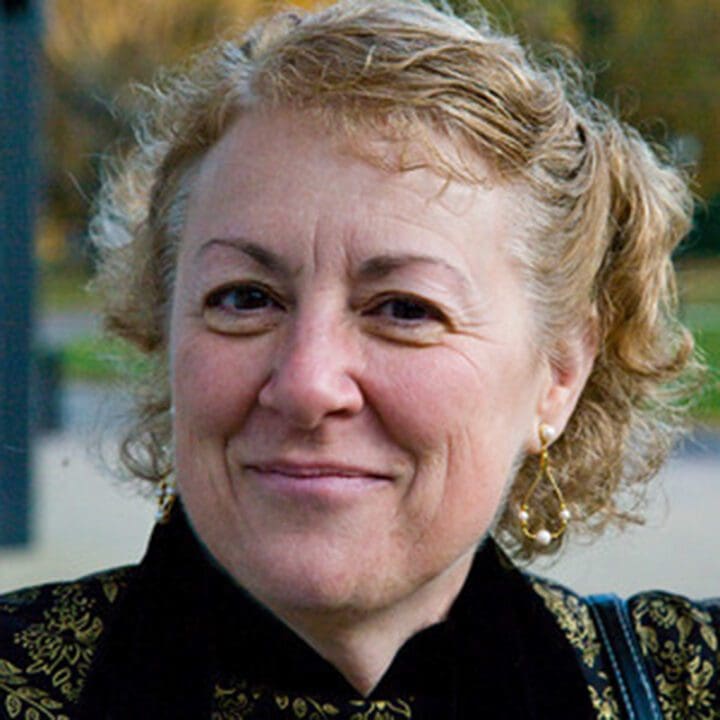 Christine Mitchell RN, MS, MTS, HCE-C
Executive Director, Center for Bioethics and Lecturer, Department of Global Health and Social Medicine, Harvard Medical School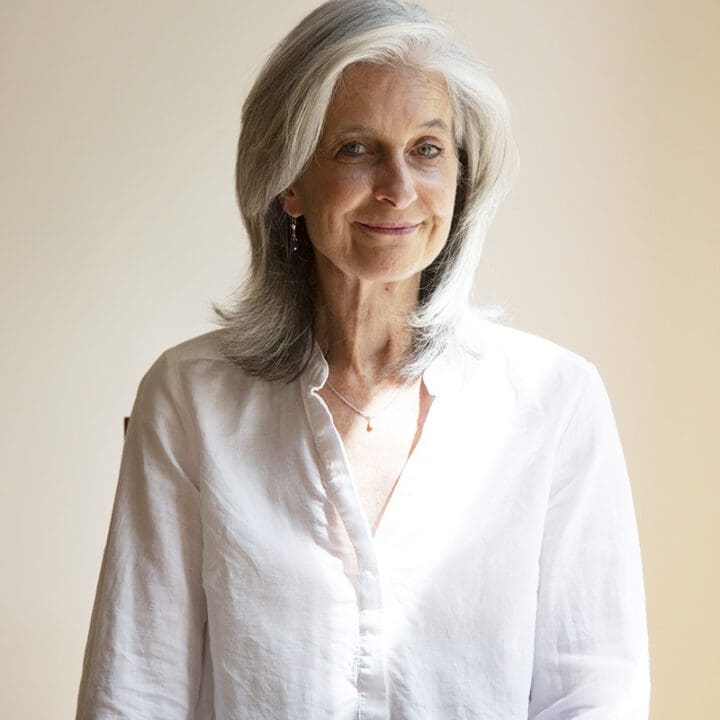 Tia Powell, MD
Program Director

Director, Center for Bioethics and Masters' in Bioethics, Montefiore Health Systems and Albert Einstein College of Medicine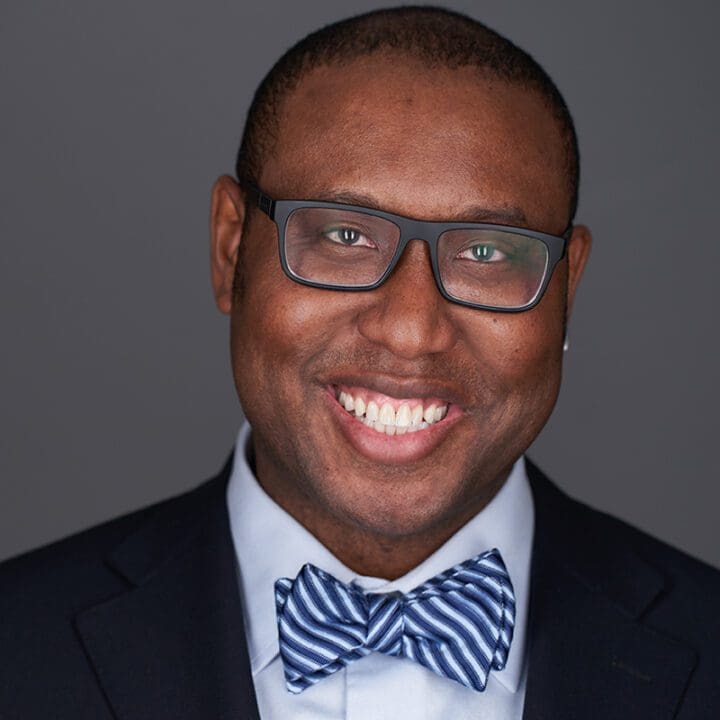 Quayshawn Spencer, PhD.
Robert S. Blank Presidential Associate Professor of Philosophy, University of Pennsylvania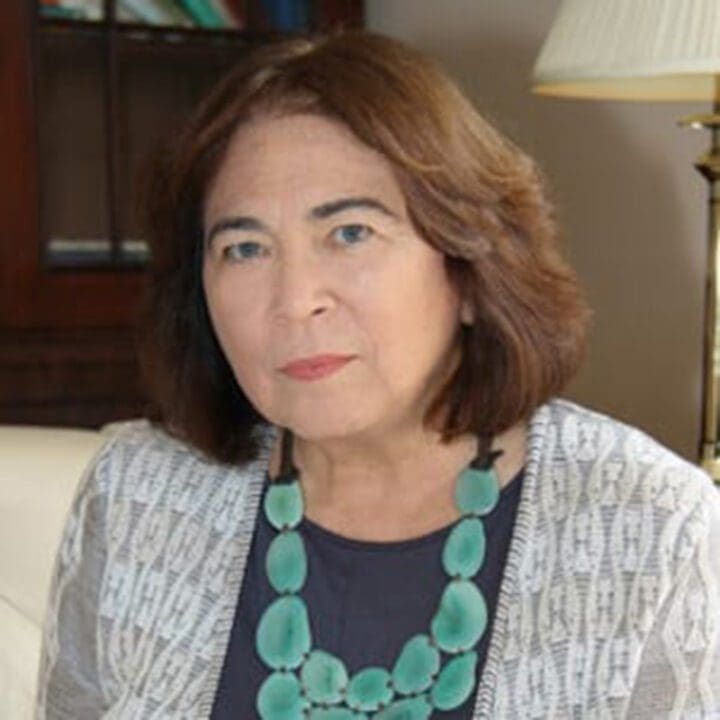 Mildred Solomon, EdD
President, The Hastings Center, Professor of Global Health and Social Medicine, Harvard Medical School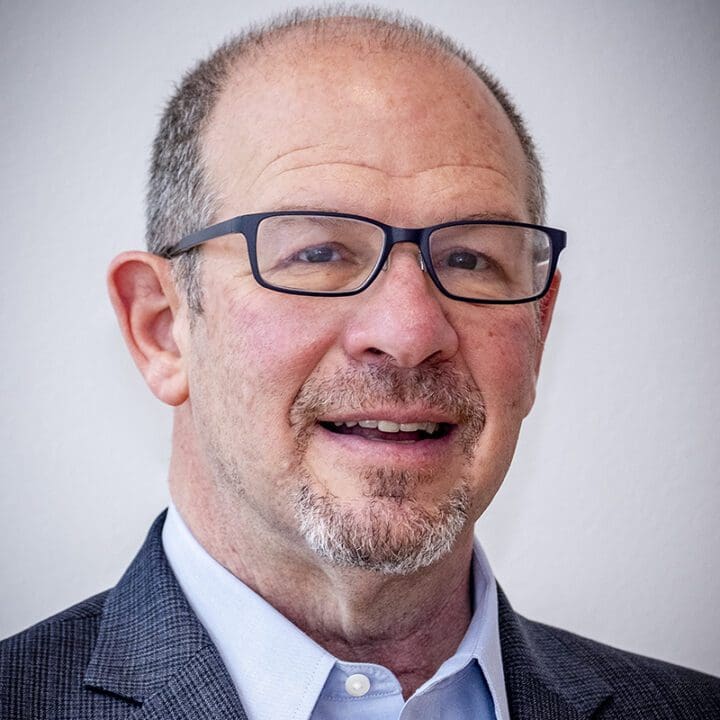 Benjamin S. Wilfond, MD
Professor, Divisions of Bioethics and Palliative Care and Pulmonary and Sleep Medicine, Department of Pediatrics; Adjunct Professor, Department of Bioethics and Humanities, University of Washington School of Medicine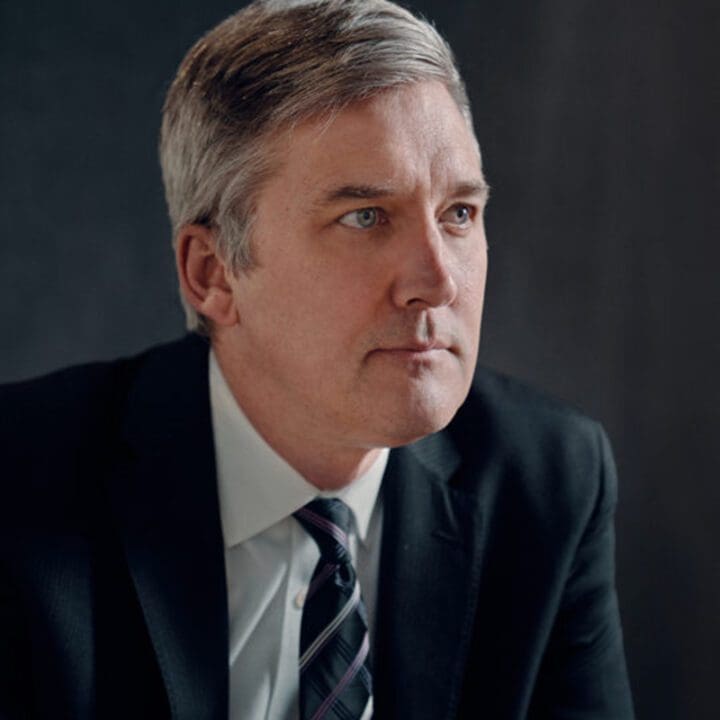 Matthew Wynia, MD, MPH, FACP
Director, University of Colorado Center for Bioethics and Humanities
Professor of Medicine and Public Health, University of Colorado School of Medicine and Colorado School of Public Health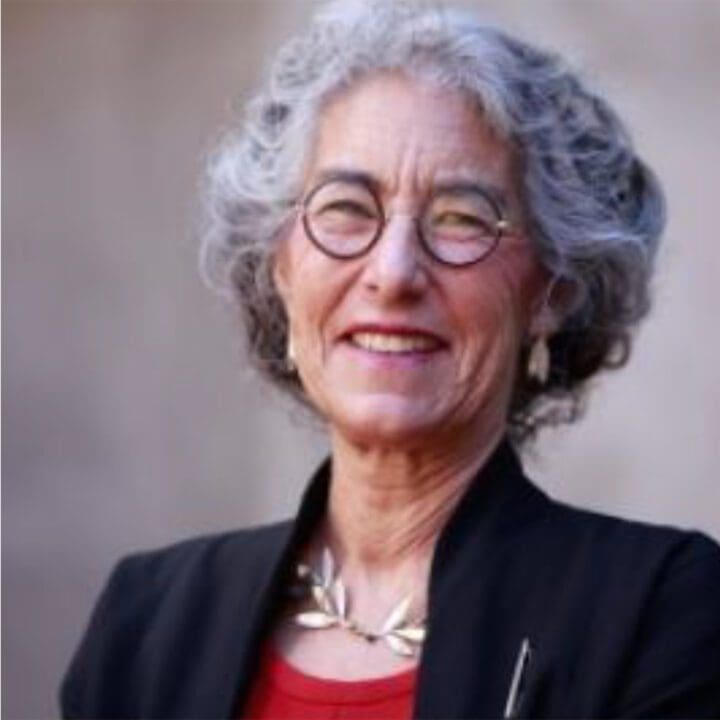 Laurie Zoloth, PhD, MA
Margaret E. Burton Professor of Religion and Ethics; also in the College; Senior Advisor to the Provost for Programs on Social Ethics