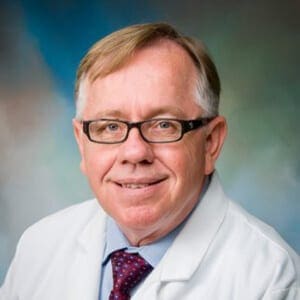 Randall L. Owen
MS, MSc, PA-C
2018 Presidential Scholar in Health Care and Technology
Randall L. Owen is the Presidential Scholar of Health Care and Technology for 2017-2018. He brings an engineering and clinical background to ongoing projects at The Hastings Center, focusing on the intersection of technology, health care, and bioethics.
He recently completed the Bioethics Fellowship at Harvard Medical School where he began developing his interests in the ethical challenges surrounding health care and technology. His current research interests include the moral and ethical issues related to the application of artificial intelligence to clinical medicine and medical research. He is particularly interested in applications of artificial intelligence to diagnosis and treatment and the corresponding ethical issues that arise as clinicians become more interdependent with AI technology in the delivery of patient care. These ethical issues will need to be clarified and addressed as the clinical capabilities of the technology become increasingly autonomous while simultaneously less transparent.
His areas of prior published research have focused on the computer-based analysis of two- and three-dimensional medical images, and the modeling of protein folding using formal methods of discrete mathematics and software engineering. He has taught graduate-level courses in computer science and bioinformatics and has also provided medical training to astronauts serving aboard the International Space Station.
Randall received his BA in physics magna cum laude from the University of Texas in 1985, his MS and MPhil in electrical engineering from Yale in 1987 and 1988, respectively, and his MSc in bioinformatics from Oxford University in 2007. He earned an MS in health science from the George Washington University in 2013 and completed a surgical residency as a physician assistant at Norwalk Hospital and the Yale School of Medicine. He continues to practice in urgent care and occupational health and is pursuing the Master of Bioethics degree at Harvard Medical School.