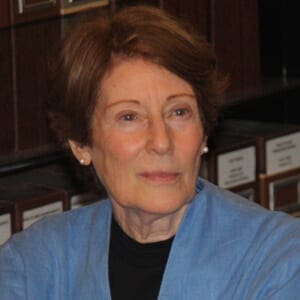 Harriet S. Rabb
J.D.
Board Member
Harriet Rabb is the Vice President and General Counsel at The Rockefeller University. She became the first woman dean in the history of Columbia Law School when she was named assistant dean for urban affairs in 1972. In this position, she oversaw the School's urban affairs and clinical legal education programs. For the next two decades, she led the development of the Law School's clinical program.
Prior to her academic career, Ms. Rabb worked in the areas of civil rights and public interest law. Through her work with the Employment Rights Project, a clinical program at Columbia, she handled a series of cases which, in the words of one client, "made a lot of the initial law in the sex discrimination area." She followed that work by founding or co-founding other clinics at Columbia, among them an Immigration Law and a Fair Housing Clinic. In 1991, she was named the first George M. Jaffin Professor of Law and Social Responsibility and, in 1992, added the title of vice dean of the law faculty. In 1993, Ms. Rabb left the Law School and served for eight years as general counsel for the U.S. Department of Health and Human Services under Secretary Donna Shalala, with responsibility for more than 350 lawyers located in headquarters and in 10 regional offices.
She has served on a number of boards, among them The Hastings Center, the NAACP Legal Defense Fund, Human Rights Watch, and the Ford Foundation. In 1998, she was the recipient of Columbia's Lawrence A. Wien Prize for Social Responsibility. Her willingness to move into new territories of the law has been a hallmark of her career.