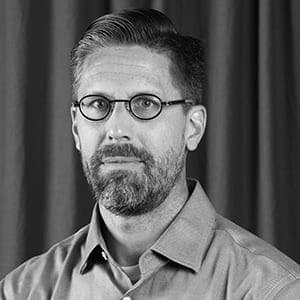 Ryan Sauder
Chief Advancement Officer
Ryan Sauder joined The Hastings Center in February 2020 to oversee and advance fundraising and collaborate on related priorities.
Immediately prior to becoming Chief Advancement Officer for The Hastings Center, Ryan spent 12 years as assistant dean of academic advancement and senior director of the Office of College Grants at Franklin & Marshall College, an office he helped to launch in 2012.
After receiving his undergraduate degree from Goshen College, Ryan attended the University of Pittsburgh, where he completed graduate studies in history and philosophy of science with emphasis in medical ethics. He spent the first several years of his professional career as a research assistant with Pittsburgh's Center for Bioethics and Health Law. In his subsequent work as a science editor, grant seeker, and higher education professional, Ryan engaged with topics including cancer clinical trials, adult-derived stem cell research, decision theory, scholarship of place, public humanities, leading from the middle of complex organizations, and creativity and innovation.
Related Posts