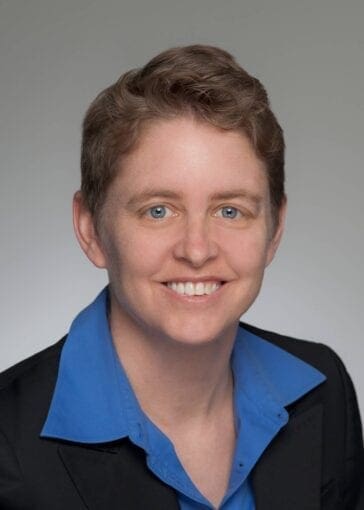 Gretchen Greene
C.Phil, MS, JD
Senior Advisor
Gretchen Greene is an internationally recognized expert on face and emotion recognition and AI and AV policy and ethics whose advice to governments has been read in 8,000 cities. She is a senior advisor at The Hastings Center.
Greene is an international AI policy advisor, Yale-trained lawyer, computer vision scientist, autonomous vehicle engineer, and former U.S. national lab mathematician whose broad, multi-industry and government experience includes technical, legal, and policy work for the U.S. government (Departments of Energy, Defense, Justice, and Homeland Security), the British House of Lords, NRDC Asia, and Ropes & Gray.
Greene has written decision-making algorithms for autonomous navigation, terrorist tracking, and Hollywood animation. She has testified at the Massachusetts state legislature and published in machine learning, policy and science journals. She has been interviewed by leading media outlets, including the Economist, the BBC, and Forbes China. Greene's AI and governance work with government clients, MIT Media Lab, Harvard Kennedy School, Harvard Law School, Harvard Berkman Klein Center, and Partnership on AI has included developing best practices for AI and ethics in government, universities, and industry; advising governments on AI and AV strategy, policy, and risk; and facilitating collaboration across and between governments and diverse stakeholder groups.
Greene is a TAPPs fellow at Harvard Kennedy School's Belfer Center for Science and International Relations and founder of Greene Strategy, an AI and AV policy, strategy, and risk consultancy. Greene is editor and coauthor of Government Briefing Book: Emerging Technologies and Human Rights, which includes 14 contributors from MIT, Harvard, and RightsCon Tunis and has been distributed to governments and NGOs on six continents. Greene is author of The Ethics of AI and Emotional Intelligence: Data Sources, Applications, and Questions for Evaluating Ethics Risk, a report written while leading Partnership on AI's work towards the international, multistakeholder development of emotion recognition and ethics best practices, and informed and inspired by conversations with more than 200 individuals from industry, academia, government, civil society and news media organizations.
For more information, visit her website https://www.greenestrategy.com/
Related Posts