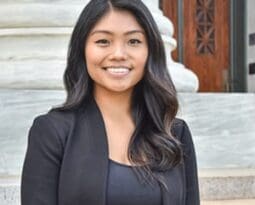 Danielle Pacia, Project Manager and Research Assistant
Danielle Pacia received her BA in Bioethics from the University of Alabama and her Master of Bioethics (MBE) from Harvard Medical School. 
Before joining The Hastings Center in August 2020, she was a participant in Yale's Summer Institute in Bioethics in 2018 and served as its head program manager in 2020. While earning her MBE, she worked as an intern at Harvard Law School's Petrie-Flom Center for Health Law Policy, Biotechnology, and Bioethics. Her MBE capstone project explored the implications of CRISPR antibacterials, focusing on concerns related to justice and fair allocation.