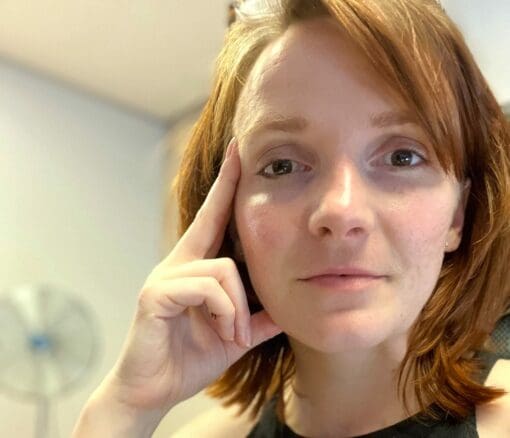 Mercer Gary
PhD
Presidential Scholar
Mercer Gary is a Hastings Center presidential scholar and an assistant professor in the Department of English and Philosophy at Drexel University. She was a postdoctoral fellow at The Hastings Center from 2022 to 2023. She is a feminist philosopher and bioethicist working at the intersection of care and technology. Her research analyzes the ethical meanings of care in a context where care work is both devalued and delegated to technology. Drawing on feminist approaches that ground responsibility in relationships, Mercer examines the moral and political significances of human relationships to technology. Her work at The Hastings Center will build on previous research focused on care for and among aging and disabled people.
She is currently at work on a book that examines four technologies in the care sector and their implications for feminist ethics: social robots in aged care, telemedicine for primary and specialist care, on-demand prescription services, and direct-to-consumer genetic testing. She argues that the forms of interaction with these technologies both help expand existing notions of care and clarify their limits. This work in progress, The Limits of Care: Making Feminist Sense of Technology Relations, also develops accounts of care theory and relational theory, which she argues should be understood as complementary but distinct. An article in progress further examines critical distinctions between different "relational" approaches to bioethics. Along with Hastings Center senior advisor Joel Michael Reynolds, she is co-editing a scholarly volume in response to the ongoing pandemic, entitled Disability Justice in Emergency Conditions.
Mercer also has teaching and curriculum development experience in undergraduate medical education. As the Penn State College of Medicine's inaugural health humanities graduate assistant, she served as an inquiry group facilitator in health systems and health humanities while also acting as part of the design team for a new humanities course. She subsequently designed and taught a course surveying critical approaches to bioethics with a focus on disability justice. She received the dual-title PhD in Philosophy and Women's, Gender, and Sexuality Studies from Penn State.
Selected Publications:
Mercer Gary, "Care Robots, Crises of Capitalism, and the Limits of Human Caring," International Journal of Feminist Approaches to Bioethics, Spring 2021.
Mercer Gary, "From Care Ethics to Pluralistic Care Theory: The State of the Field," Philosophy Compass, March 6, 2022.
Mercer Gary, Nancy Berlinger, "Interdependent Citizens: The Ethics of Care in Pandemic Recovery," Hastings Center Report, May-June 2020.
Mercer Gary, "Disability and Debility Under Neoliberal Globalization," Feminist Studies, vol. 47, no. 3, 2021.
Related Posts