This summer intensive learning experience aims to engage a diverse set of undergraduates from underrepresented communities in some of the most important bioethics issues of the day. The program will stimulate students' curiosity about bioethics, prepare them to think hard about the many bioethics challenges our society faces, and consider integrating bioethics into their career plans. Hastings Fellows and other experts in bioethics from around the nation and the world teach in this program.
The program is a week-long experience that will take place virtually from June 12-16, 2023. Students will develop skills in explaining and justifying their views on topics in bioethics, as well as learned how to listen with respect to divergent views. Sessions include lectures, group discussions, and small group exercises.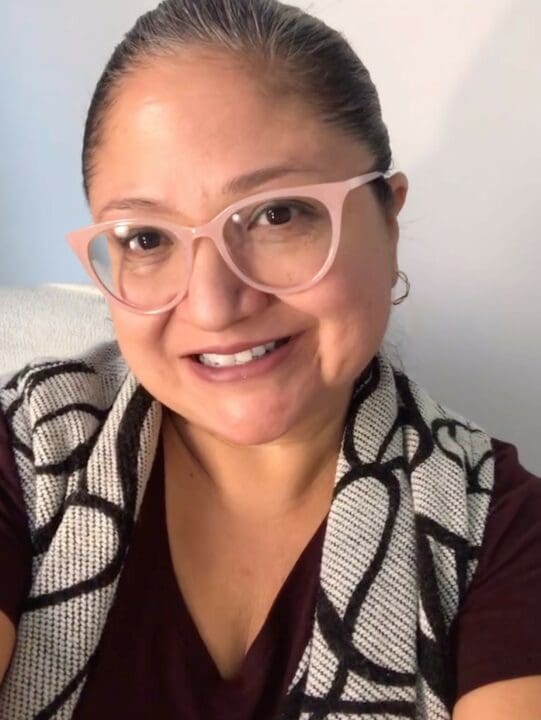 Michelle Brown-Yazzie
Michelle Brown-Yazzie is an enrolled member of the Navajo Nation and is of Salish & Kootenai and Oglala Lakota descent. She is of the Táchii'nii Clan and is originally from Na'neelzhiin (Torreon), NM. She received her J.D. in 1999 from the University of Iowa College of Law and her B.A. in English and Political Science in 1995 from the University of New Mexico. She has practiced law since 1999 and prior to her return to NNDOJ, she served in the judiciary for 10 years, including as Chief Judge for the Mescalero Apache Tribe and the Pueblo of Isleta. Her positions include as Staff Attorney and Senior Prosecutor for the Navajo Nation, Prosecutor for the Gila River Indian Community, Assistant District Attorney for McKinley County and as partner at Smith & Brown-Yazzie LLP. She also served as Deputy Cabinet Secretary for the New Mexico Indian Affairs Department appointed by then NM Governor Bill Richardson, Executive Director of the Navajo Nation Washington Office appointed by then Navajo Nation President Kelsey Begaye and Legal Counsel to the Navajo Nation Office of the President and Vice-President also appointed by President Begaye. She is licensed to practice law on the Navajo Nation, in the State of New Mexico, in the Federal District Court for the State of New Mexico, in the U.S. Ninth and Tenth Circuit Courts of Appeals and in the United States Supreme Court. She is most importantly a mother of four wonderful and amazing children.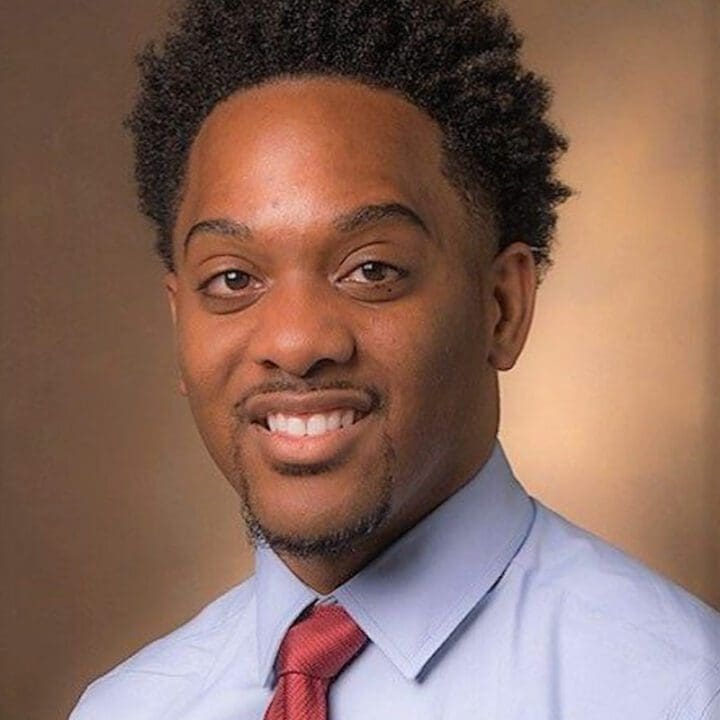 Donald Carter
Donald Carter received his doctorate in the spring 2023 from Loyola University Chicago, and previously earned a BA from Fisk University, an MBA from Tennessee State University, and an MDiv. from Vanderbilt University. Dr. Carter is interested in the emerging concept of Black bioethics, which focuses on anything that directly or indirectly impacts the health and well-being of African-Americans, individually or collectively.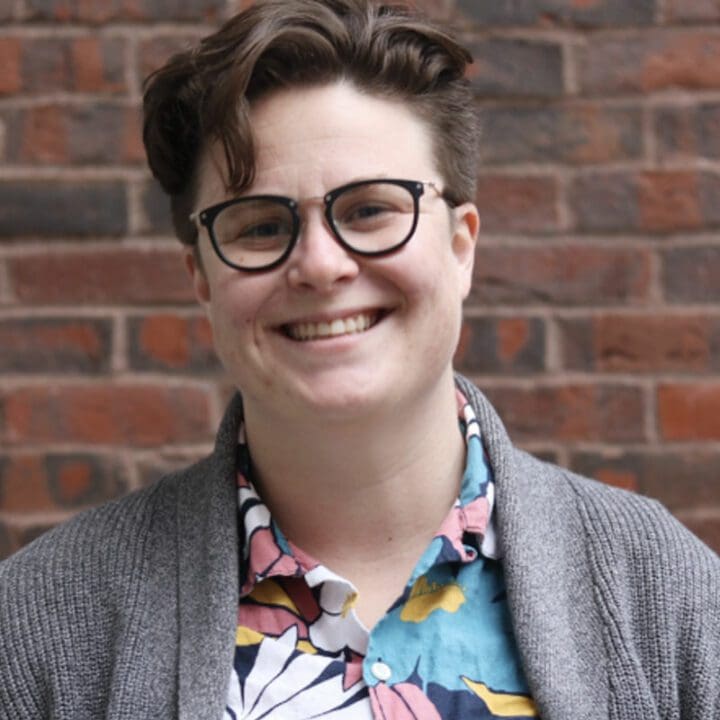 Liz Dietz
Elizabeth Dietz is an incoming postdoctoral fellow in the History of Genomics program at the National Human Genome Research Institute. They recently received a PhD from the Center for Biology and Society at Arizona State University. Their research and teaching uses methods from the field of science and technology studies to examine questions related to the bioethics of queerness and disability. Dietz writes about trans medicine, epistemologies of choice, reproductive ethics, and how bureaucrats work to enact justice through the relationship between information and decision-making. Their current project offers a novel account of the work that informed consent is made to do to couple personhood to cognitive capacity, demonstrating how it is used as an emancipatory advocacy tool while simultaneously thwarting many of the visions of justice it is supposed to help enact.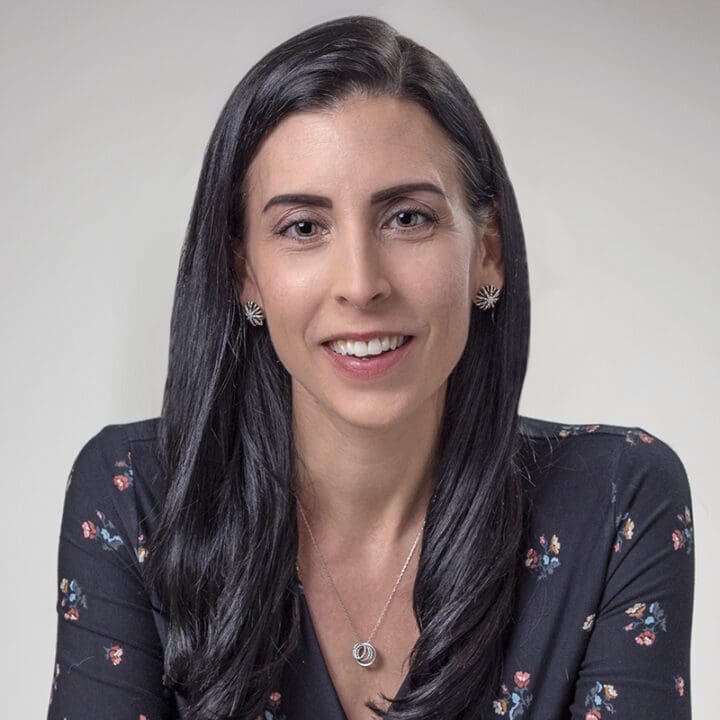 Holly Fernandez-Lynch
Holly Fernandez Lynch, JD, MBE, is Assistant Professor of Medical Ethics and Law at the University of Pennsylvania. She pursues conceptual and empirical scholarship regarding clinical resarch ethics and regulation, access to investigational medicines outside clinical trials, and FDA pharmaceutical policy, especially early approval standards for diseases with unmet treatment needs. She is funder and co-chair of the Consortium to Advance Effective Research Ethics Oversight (www.AEREO.org), board member of Public Responsibility in Medicine & Research (PRIM&R) and the American Society for Law, Medicine, and Ethics (ALSME), an elected fellow of the Hastings Center, and a National Academy of Medicine Emerging Leader in Health and Medicine. She has previously worked as an attorney in private practice, bioethicist serving NIH's Division of AIDS, analyst with President Obama's Commission for the Study of Bioethical Issues, and executive director of the Petrie-Flom Center at Harvard Law School.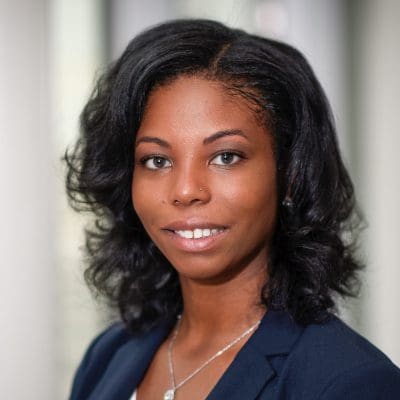 Faith Fletcher
Faith Fletcher, PhD, MA, is an Assistant Professor in the Center for Medical Ethics and Health Policy at Baylor College of Medicine, senior advisor to the Hastings Center, and a Hastings Center Fellow. Dr. Fletcher is national scholar and leader in diversity, inclusion and health equity including her integrated public health and bioethics research designed to advance the health and well-being of minoritized populations. Dr. Fletcher received training through Fordham University's HIV Research Ethics Training Institute and is a contributor to the American Public Health Association's new Code of Public Health Ethics. She is the former co-chair of the American Society for Bioethics and Humanities RACE Affinity Group, a national special interest group committed to promoting bioethics discourse and collaboration around social and structural disadvantage. In 2017, Dr. Fletcher was named one of the National Minority Quality Forum's 40 under 40 Leaders in Health, a prestigious award that acknowledges the next generation of leaders primed to reduce health inequities.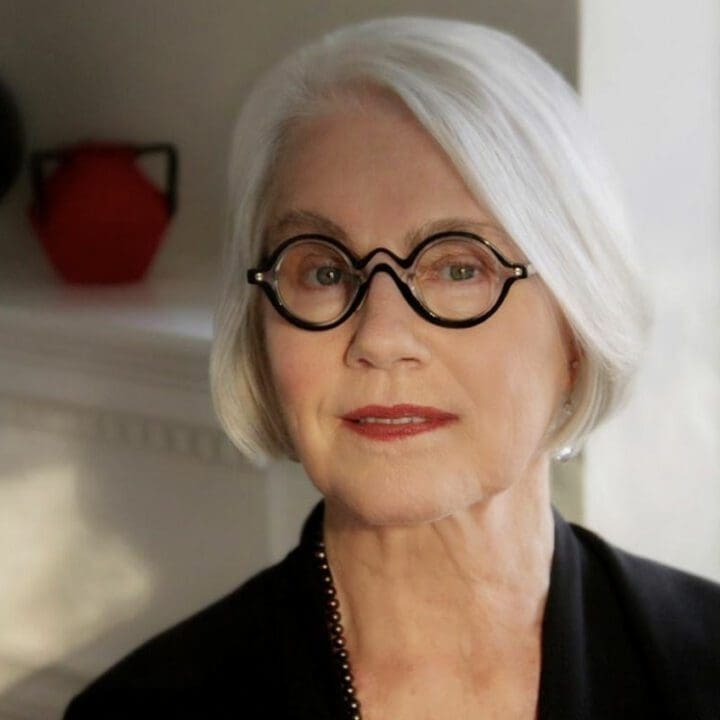 Rosemarie Garland-Thomson
Rosemarie Garland-Thomson is professor emerita of English and bioethics at Emory University. Her expertise in disability bioethics, critical disability studies, and health humanities brings disability culture, ethics, and justice to a broad range of institutions and communities. She is a Hastings Center Fellow and senior advisor and a National Endowment for the Humanities Public Scholar. She is co-editor of About Us: Essays from the New York Times about Disability by People with Disabilities and author of Staring: How We Look and several other books.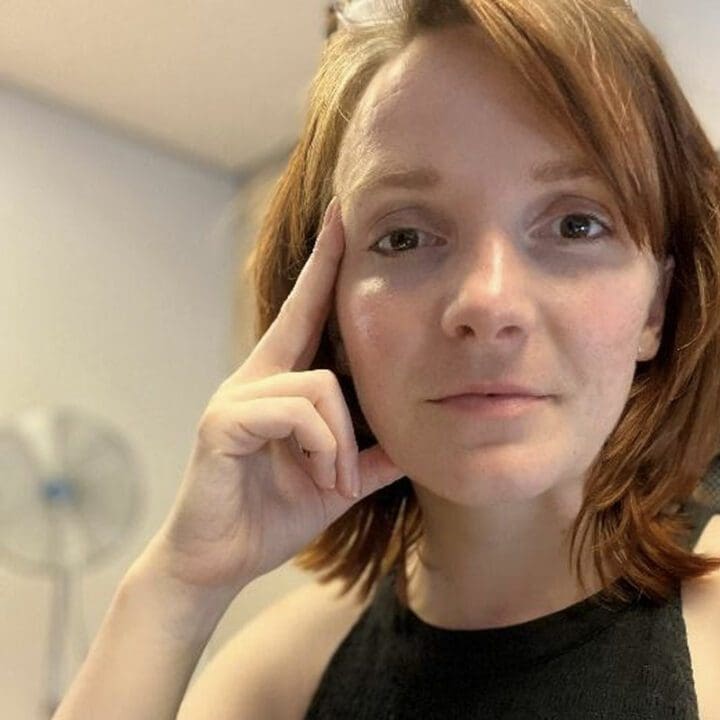 Mercer Gary
Mercer Gary is a Postdoctoral Fellow at The Hastings Center and an incoming Assistant Professor of Philosophy at Drexel University. Her research is centered on the ethical value of care in the contemporary marketized and technologized care sector. She received a dual PhD in Philosophy and Women's, Gender, and Sexuality Studies at Penn State University.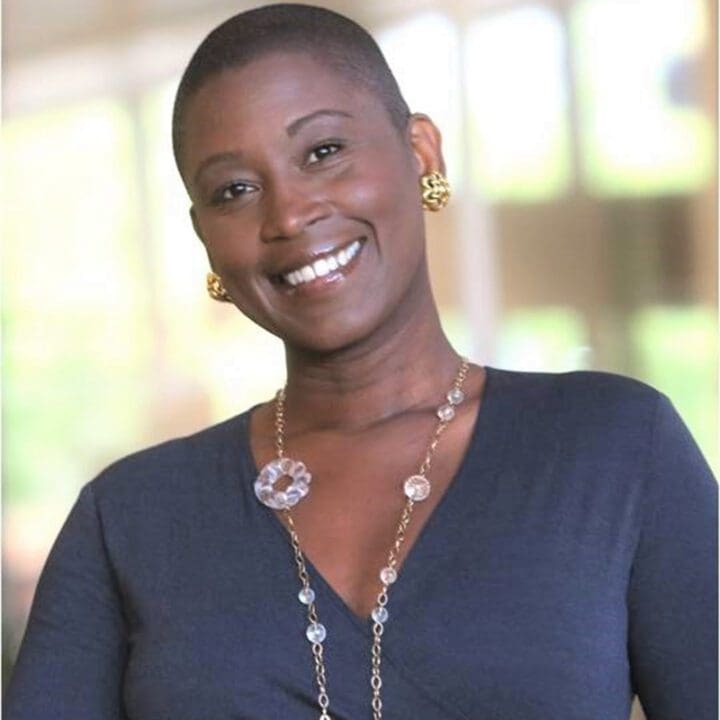 Michele Goodwin
Michele Bratcher Goodwin is a Chancellor's Professor at the University of California, Irvine and founding director of the Center for Biotechnology and Global Health Policy. Professor Goodwin will join the full-time faculty at Georgetown University in Fall 2023. She is the 2022 recipient of the American Bar Association's Margaret Brent Award as well as the 2022 Trailblazer Award from the Black Women Lawyers Association of Los Angeles. In 2020-21, she received the Distinguished Senior Faculty Award for Research, the highest honor bestowed by the University of California. She is also the first law professor at the University of California, Irvine to receive this award. In 2021-22, she was named the Provost's Distinguished Visiting Faculty Fellow at the University of Pennsylvania. She is an elected member of the American Law Institute as well as an elected Fellow of the American Bar Foundation and the Hastings Center (the organization central to the founding of bioethics). She is an American Law Institute Adviser for the Restatement Third of Torts: Remedies.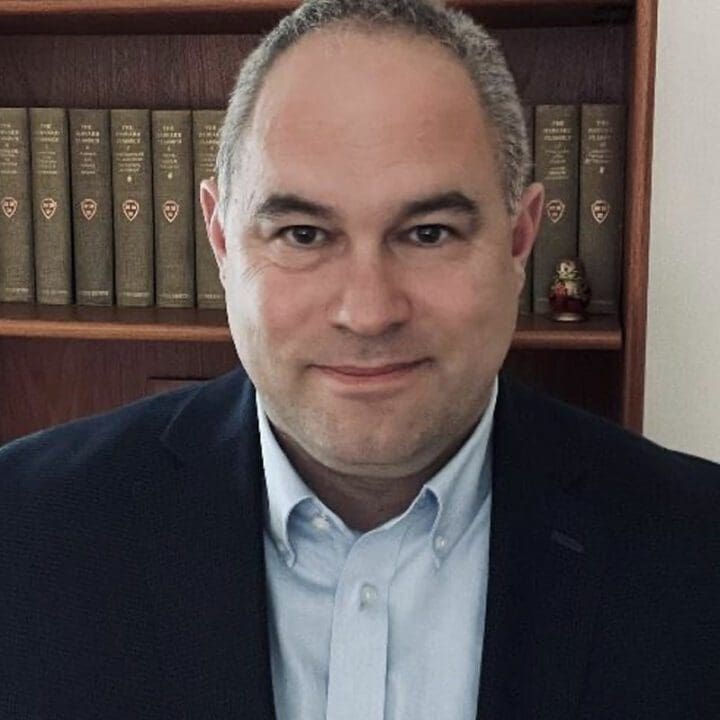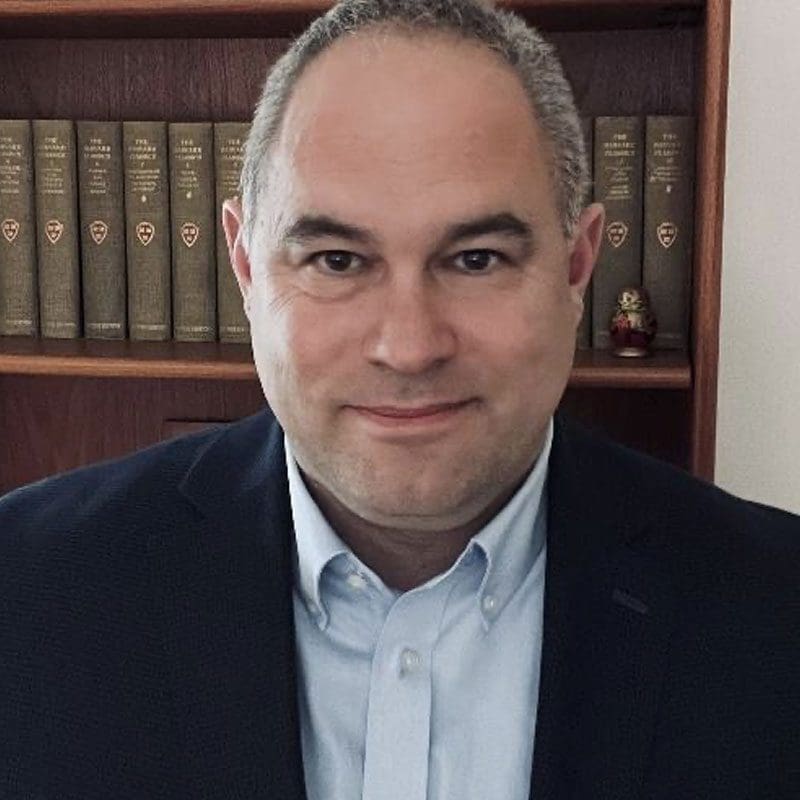 Michael Gusmano
Michael Gusmano is Professor and Associate Dean for Academic Programs in the College of Health at Lehigh University, Director of the Center for Ethics at Lehigh University, and a Research Scholar at The Hastings Center. Dr. Gusmano's research investigates the consequences of health and social policy for poor and other vulnerable populations. He holds a Ph.D. in political science from the University of Maryland at College Park and a Masters in public policy from the State University of New York at Albany. He was also post-doctoral fellow in the Robert Wood Johnson Foundation Scholars in Health Policy program at Yale University (1995-1997).
Anita Ho
Anita Ho (PhD, MPH) is a bioethicist and health services researcher with a unique combined academic training and experience in philosophy, clinical/organizational ethics, public health, and business. Anita is currently an Associate Professor at the UCSF Bioethics Program and a Clinical Associate Professor at the Centre for Applied Ethics at the University of British Columbia. She is also the Senior Director of Ethics (Northern California) for Providence. An international scholar and author of more than 80 publications, Anita's current research focuses on supportive decision making, end-of-life care decisions, ethical dimensions of utilizing innovative and artificial intelligence technologies in health care, and research ethics. She is particularly interested in systemic and social justice issues arising in health care. Her broader research areas include trust and decision making in clinical and research medicine, family-centered care, health-care resource allocation and disparity, organizational and system ethics in health care, cross-cultural and global health ethics, professional-patient relationship, ethics education for health professionals, disability and pain experiences, and various concepts of autonomy. Her new book, Live Like Nobody is Watching: Relational Autonomy in the Age of Artificial Intelligence Health Monitoring, was recently published by Oxford University Press.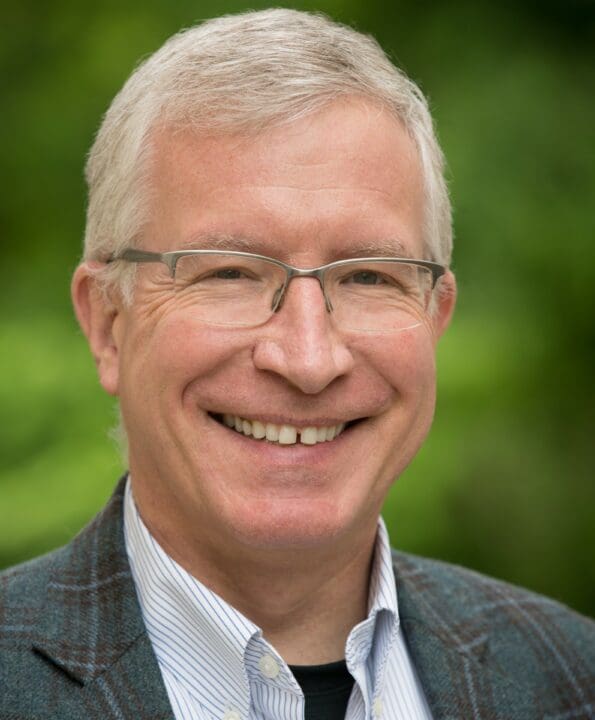 Stephen R. Latham

Stephen R. Latham, JD, PhD, is Director of the Yale Interdisciplinary Center for Bioethics. Before entering academia full-time, he was secretary to the AMA's Council on Ethical and Judicial Affairs. He has been a graduate fellow of Harvard's Safra Center on Ethics, a Research Fellow of the University of Edinburgh's Institute for Advanced Studies in the Humanities, and a board member and Secretary of the American Society for Bioethics and Humanities, from which he received a Distinguished Service Award. He is a Fellow of the Hastings Center.
Latham is author of over one hundred publications on bioethics and health law; these have appeared in numerous university-press books, law reviews and peer-reviewed bioethics and medical journals. He currently serves on the editorial boards of Health Care Analysis and the American Journal of Bioethics, and has been a Contributing Editor for the Hastings Center Report.
Latham has been faculty chair of Yale's Human Subjects Committee (its social/behavioral IRB) for several years, and also co-chairs its Embryonic Stem Cell Research Oversight Committee. He has done clinical ethics consultation at Yale-New Haven Children's Hospital and on the Medical Review Board of Connecticut's Department of Children and Families. Latham teaches bioethics and law to undergrads in Political Science as well as to Yale Law students. He also teaches environmental ethics at the Yale School of the Environment.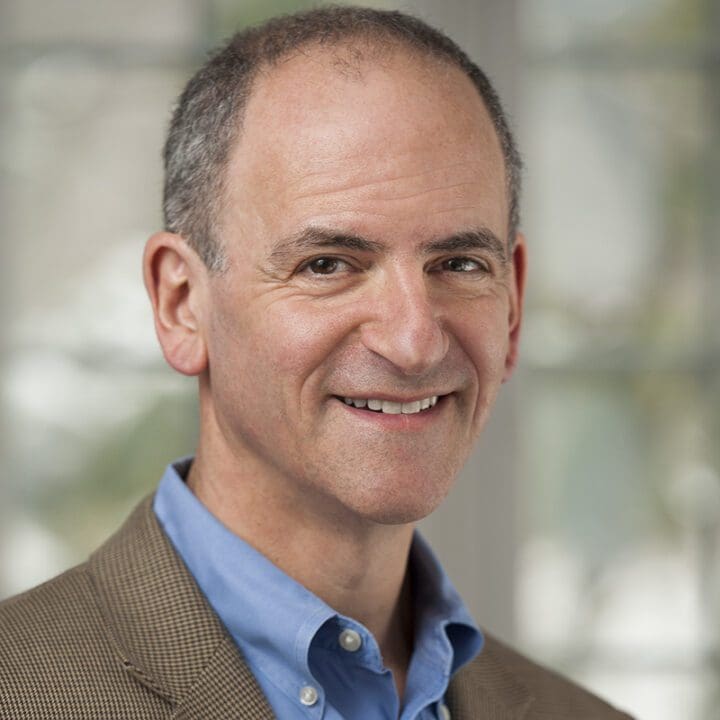 Barron Lerner
Barron H. Lerner, MD, PhD is a Professor of Medicine and Population Health at the NYU Grossman School of Medicine. He received his M.D. from Columbia in 1986 and his Ph.D. in history from the University of Washington in 1996. In addition to his research, Lerner practices internal medicine and teaches medical ethics and the history of medicine. Dr. Lerner is the author of five books, including The Breast Cancer Wars: Hope, Fear and the Pursuit of a Cure in Twentieth-Century America, which won the William Welch award from the American Association for the History of Medicine. Dr. Lerner has also published extensively in scholarly journals and contributes essays to the "Well" blog section of The New York Times, Slate and the Washington Post among others. He has also appeared on numerous NPR broadcasts, including "Fresh Air," "All Things Considered" and "Science Friday."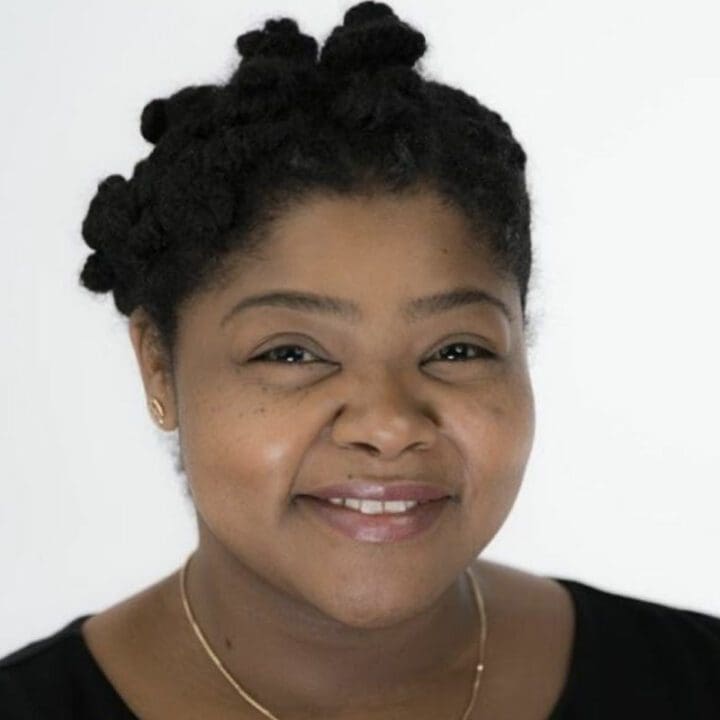 Leah Lomotey-Nakon
Leah Lomotey-Nakon, Ph.D., M.Ed., M.T.S., is a multi-disciplinary trained researcher who uses community-engaged mixed method research as a pathway to identify the root causes of health inequities and address wicked problems impacting human flourishing. Dr. Lomotey-Nakon graduated in May 2023 with a PhD in Healthcare Ethics and Society from Vanderbilt's Gradute Department of Religion. Her dissertation paired historical analysis and in depth ethnographic research at Vanderbilt University Medical Center and a grassroots reproductive justice collaborative to examine reproductive healthcare ethics and inequities in reproductive and birth outcomes at the individual, group and organizational levels. Her work has been supported by the Robert Wood Johnson Foundation's Health Policy Research Scholars, Social Science Research Council, Meharry-Vanderbilt Alliance, Vanderbilt Center for Digital Humanities, Curb Center for Art, Enterprise & Public Policy, and the Forum for Theological Exploration.
Dr. Lomotey-Nakon's career began in the world of philanthropy – she worked with the Robert W. Woodruff Foundation, the Community Foundation for Greater Atlanta, and United Way of the Piedmont before pursuing a M.Ed. in Community Development & Action at Vanderbilt's Peabody College and a M.T.S. from Vanderbilt Divinity School. She currently manages the Healthier Tomorrow Fund at the HCA Healthcare Foundation – a $75 million national impact fund focused on innovative approaches to advancing health equity.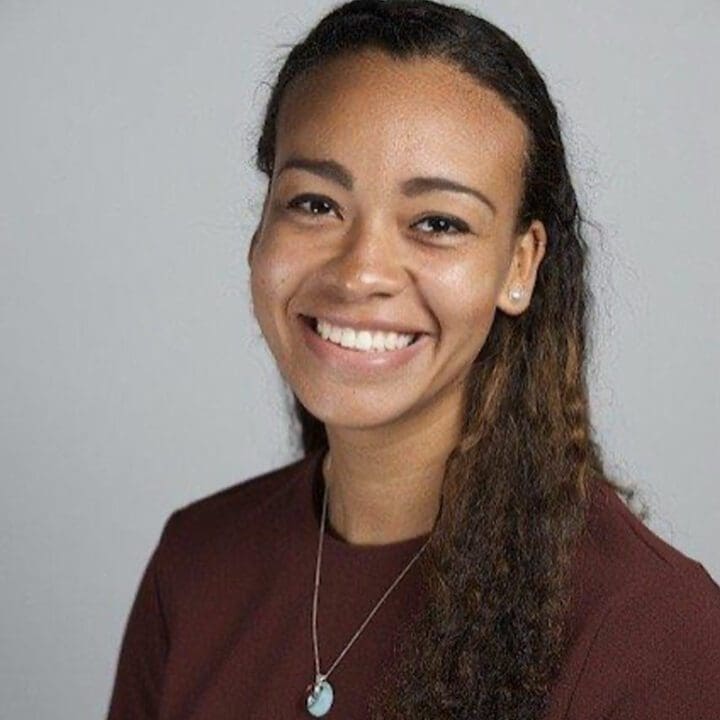 Daphne Martschenko
Daphne Martschenko, Ph.D., is an Assistant Professor at the Stanford University Center for Biomedical Ethics. Dr. Martschenko holds an MPhil from the University of Cambridge in Politics, Development, and Democratic Education and in 2019 received a Ph.D. in Education, also from the University of Cambridge. Her work advocates for and facilitates research efforts that promote socially responsible conduct, communication, and community engagement in human genomics. Dr. Martschenko has appeared in numerous podcasts including Freakonomics Radio. Her work has been published in publicly accessible media outlets like Scientific American and The Conversation.
Currently, Dr. Martschenko is writing a book with friend and colleague Sam Trejo – a quantitative social scientist interested in how social and biological factors jointly shape human development across the life-course. In it, they unpack various social, ethical, and policy issues related to the DNA revolution. The floodgates of genetic data have opened, resurfacing age-old debates and raising new questions. They hope their book moves past the dichotomies – interpretivist vs. positivist, qualitative vs. quantitative, optimism vs. pessimism regarding biological explanations – that vex the biosocial sciences.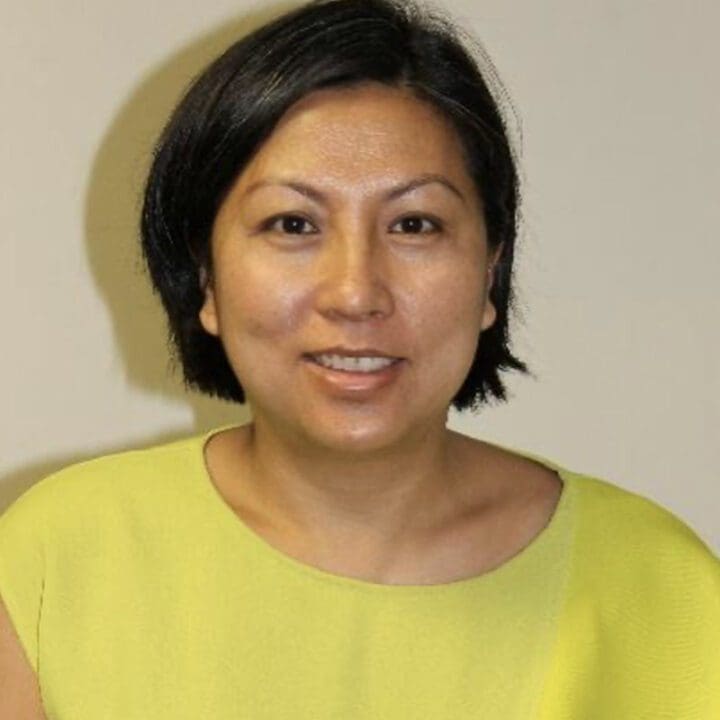 Tam Perry
Dr. Tam E. Perry is an associate professor at Wayne State University School of Social Work. Her research addresses urban aging from a life course perspective, focusing on how underserved older adults navigate their social and built environments in times of instability and change. She is co‐director of the NIH funded Community Liaison and Recruitment Core of the Michigan Center for African American Aging Research. She also currently serves as research chair for a multi‐agency coalition, Senior Housing Preservation Detroit. Two of her current projects are "Navigating Time and Space: Experiences of Aging with Hemophilia" and "Experiences of Belonging: Assessing Vulnerabilities of Older Detroiters Within Changing Urban Environments." She has recently been selected to be a fellow in the Gerontological Society of America and is the past‐president of the Association for Gerontology Education in Social Work (AGESW). Her work on the experiences of older adults during the Flint Water Crisis received the Betty J Cleckley Minority Issues Research Award from the American Public Health Association.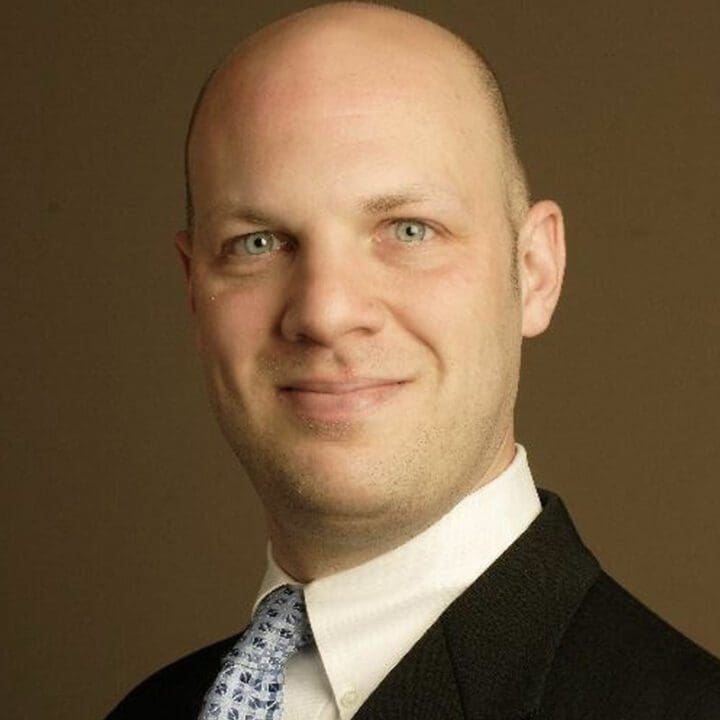 Thaddeus Pope
Thaddeus Mason Pope, JD, PhD, HEC-C, is a foremost expert on medical law and clinical ethics. He focuses on patient rights and healthcare decision making, especially at the end of life. A fellow of the Hastings Center and previously both a Fulbright Canada Research Chair in Health Law, Policy, and Ethics at the University of Ottawa, and a visiting scholar at the Brocher Foundation in Switzerland; Pope is now a Professor at Mitchell Hamline School of Law in Saint Paul, Minnesota. While Professor Pope serves in a range of consulting capacities, he has been particularly influential through extensive high-impact scholarship. Ranked among the Top 20 most cited health law scholars in the United States and the Top 50 in the world, Pope has over 250 law, medicine, and bioethics publications. Prior to joining academia, Professor Pope practiced at Arnold & Porter and clerked on the U.S. Court of Appeals for the Seventh Circuit. Pope earned a JD and PhD from Georgetown University.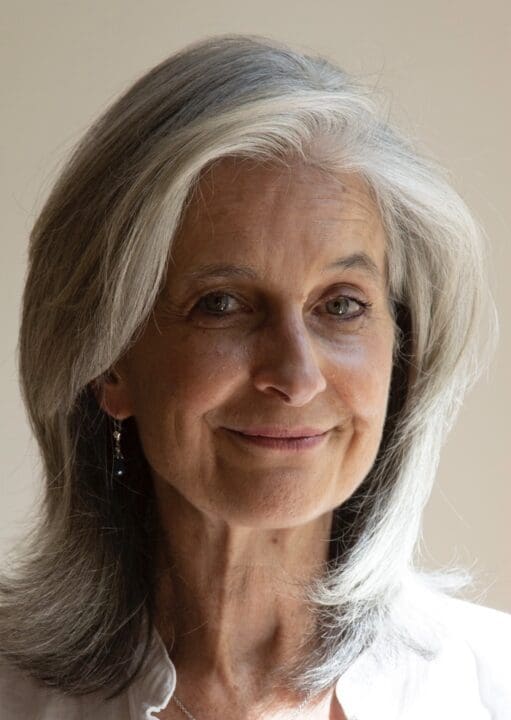 Tia Powell, MD

Tia Powell, MD, holds the Shoshanah Trachtenberg Frackman chair in medical ethics, and is professor of epidemiology and psychiatry at Albert Einstein College of Medicine. Dr. Powell focuses on bioethics issues related to public policy, aging, dementia, end-of-life care, the LGBT population, and public health disasters. She served 4 years as executive director of the New York State Task Force on Life and the Law, which was New York State's bioethics commission. Dr. Powell has worked with the National Academies of Sciences, Engineering, and Medicine on many projects, and in 2021 chaired the report committee for Reducing the Impact of Dementia in America: a Decadal Survey of Behavioral and Social Sciences. She has also worked with CDC, NY State and City, and various professional organizations on issues related to public health ethics and disasters. She is a member of the American Psychiatric Association ethics committee, and a Fellow of the NY Academy of Medicine and the Hastings Center. She is the author of Dementia Reimagined: Building a Life of Joy and Dignity from Beginning to End, published in 2019 by Penguin Random House. Dr. Powell received a B.A. from Harvard College and M.D. from Yale Medical School. During the 2021-22 academic year she split her time between Montefiore and AHRQ, a division of HHS, where she served as a special advisor on issues related to ethics, dementia, multiple chronic conditions and technology.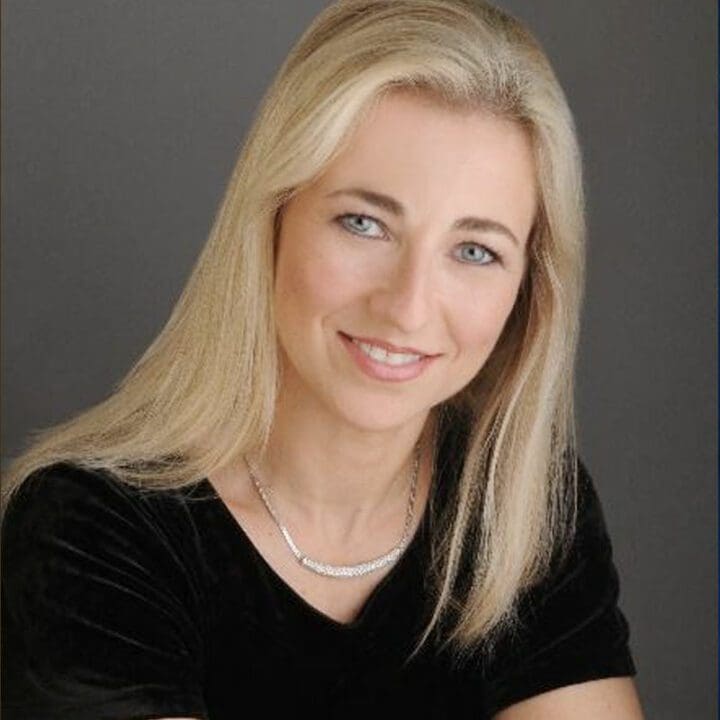 Vardit Ravitsky
Vardit Ravitsky, PhD, is Full Professor at the Bioethics Program, School of Public Health, University of Montreal and Senior Lecturer on Global Health and Social Medicine at Harvard Medical School. She is the incoming President and CEO (starting September 1st, 2023) of the Hastings Center, an independent, nonpartisan bioethics research institute that is among the most prestigious bioethics and health policy institutes in the world. She received her PhD from Bar-Ilan University in Israel, her MA from the University of New Mexico, and her BA from the Sorbonne University in Paris, France.
Ravitsky runs an active research program and holds several positions on advisory boards. Her research in bioethics focuses on ethical, legal, and social implications of genomics and assisted reproductive technologies, with an emphasis on emerging biotechnologies and their implications for women's autonomy and for disability rights. She also studies the ethics of AI in biomedicine.
She is immediate past President, and currently Vice-President, of the International Association of Bioethics; a Fellow of the Canadian Academy of Health Sciences and of the Hastings Center; and a 2020 Trudeau Foundation Fellow, where she Chaired the Foundation's COVID-19 Impact Committee. Ravitsky's research is funded by Canada's leading funding agencies (CIHR, FRQSC, SSHRC, Genome Canada, and Genome Quebec) and the NIH. She published over 200 articles and commentaries on bioethical issues, has given over 300 talks world-wide, and contributed to hundreds of media interviews.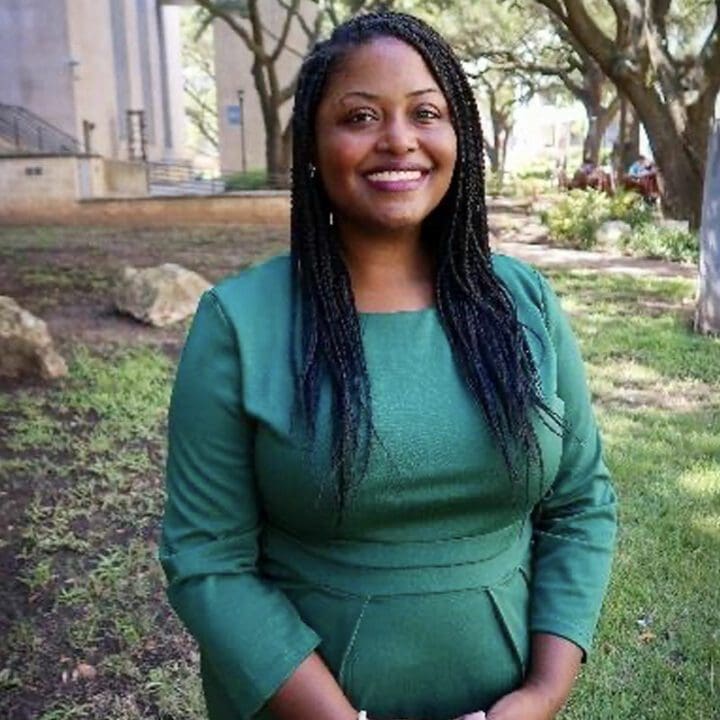 Keisha Ray
Professor Keisha Ray received her PhD in philosophy, with a focus on bioethics, from the University of Utah. She is currently an assistant professor with the McGovern Center for Humanities & Ethics at UT Health Houston, where she also serves as the Director of the Medical Humanities Scholarly Concentration. Most of Dr. Ray's work focuses on the effects of institutional racism on Black people's health, highlighting Black people's own stories in Black health discourse, and the sociopolitical implications of biomedical enhancement for marginalized populations. Her work uniquely prioritizes simple language as a matter of access and justice. Dr. Ray serves as an associate editor for the American Journal of Bioethics and media editor for itsblog site, "Bioethics Today," to which she is also a regular contributor. She has contributed to top clinical, bioethics, and medical humanities journals. And based on her expertise, Dr. Ray is also frequently called upon as a bioethics expert for popular news sources. Lastly, Dr. Ray is the author of the book "Black Health: The Social, Political, and Cultural Determinants of Black People's Health" with Oxford University Press.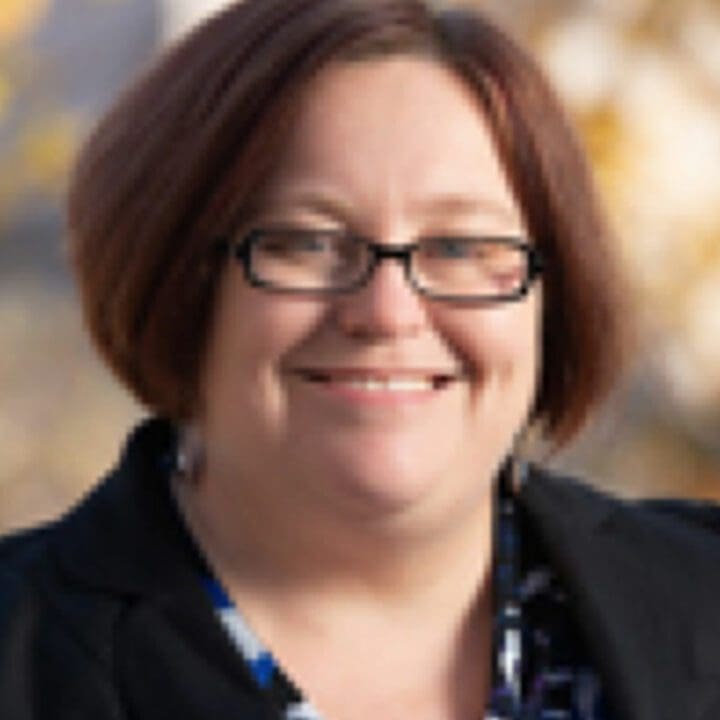 Alison Reiheld
Alison Reiheld is Associate Professor of Philosophy at Southern Illinois University Edwardsville. Dr. Reiheld specializes in ethics and value theory, with a focus on medical ethics and feminist philosophy. In addition to her research on the ethics of memory, Dr. Reiheld's work covers a broad array of issues–disability, gender, transgender, reproduction, civility–unified by concerns about how power operates upon vulnerable persons in social institutions, including health care settings.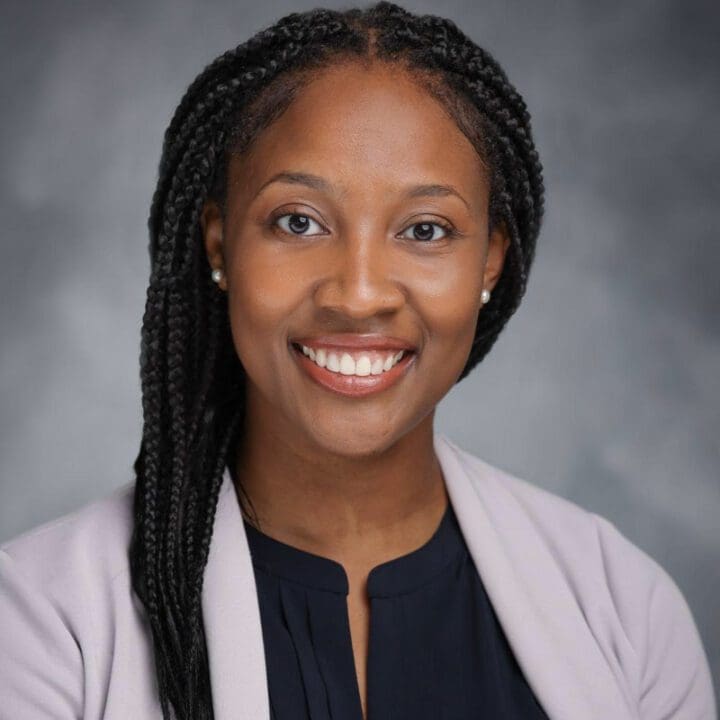 Deborah Rose
Deborah Rose is a rising PGY-4 Neurology Resident at Duke University Medical Center. She is a first-generation Jamaican-American, born and raised in New Jersey. She completed her undergraduate education at Cornell University and medical school at the Loyola University Chicago Stritch School of Medicine. Following residency at Duke, she will pursue a Behavioral Neurology & Neuropsychiatry fellowship at Johns Hopkins and research training as a clinical fellow at the NINDS/NIA. Currently, her research is focused on exploring ways to optimize diagnostic screening modalities for Alzheimer's disease (AD) and examining the biopsychosocial mechanisms underlying racial disparities in the development of mild cognitive impairment and AD. She has a particular interest in studying the role that adverse childhood experiences and chronic toxic stress may play in the pathogenesis of AD and contribute to the racial disparities seen in the condition.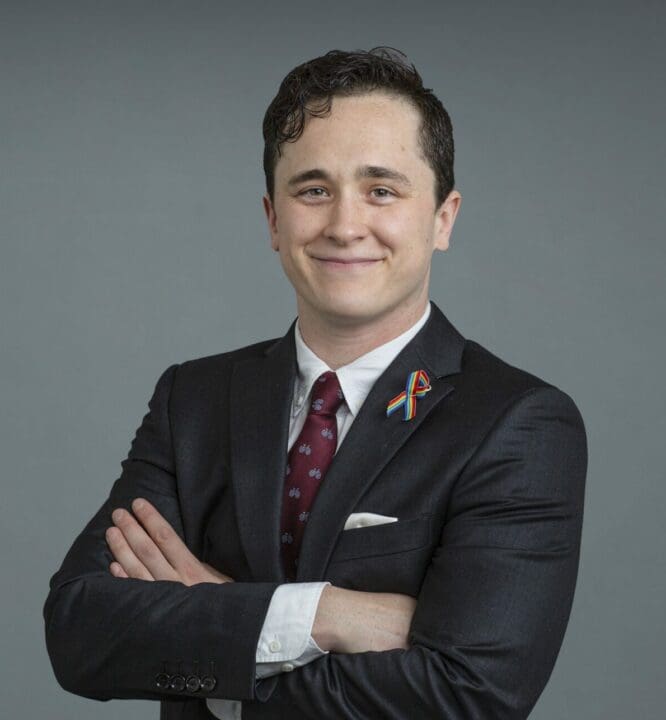 Aiden Shapiro

Aiden Shapiro is an emergency room physician at NYU and Bellevue hospitals. He also completed his residency there, and went to medical school at Albert Einstein College of Medicine. He is a New York Native, a proud trans man, and happens to be the son of Bioethics faculty Tia Powell.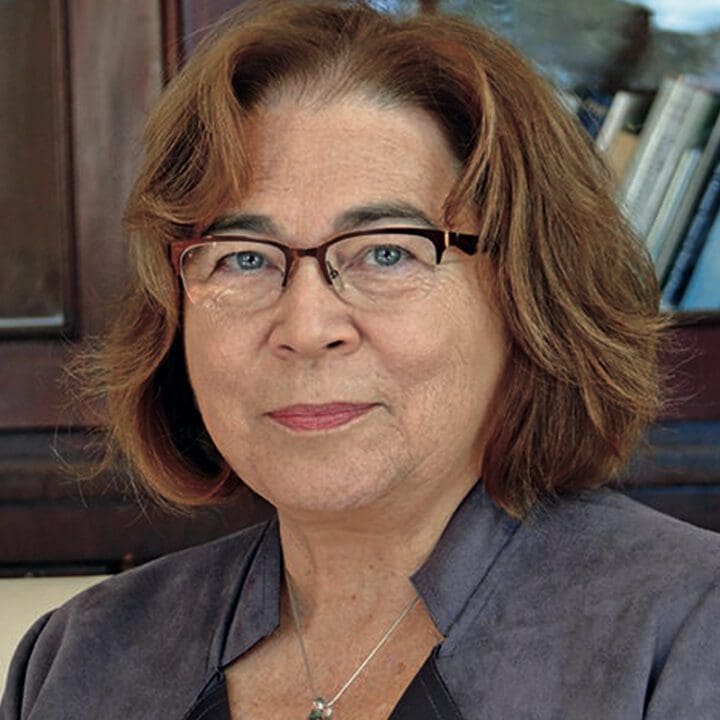 Millie Solomon
Mildred Z. Solomon, EdD is the President Emerita of The Hastings Center, the nation's founding bioethics research institute. She is also Professor (part-time) of Global Health and Social Medicine at Harvard Medical School where she directs the school's Fellowship in Bioethics. In that role, she has mentored over 220 physicians, nurses, and health lawyers in the analysis of ethical issues arising in health and science policy and practice. Dr. Solomon's own research has focused on the ethics of end-of-life care, organ transplantation, medical professionalism, responsible conduct of research, and evidence-based medicine. She has served on numerous committees, including the National Academies of Sciences, Engineering and Medicine, World Economic Forum's Global Futures Council on Technology, the US Secretary of Health and Human Services' Advisory Committee on Organ Transplantation, and the Global Health Advisory Committee of the Open Society Foundations' Public Health and Human Rights Program. Dr. Solomon is frequently cited in the mainstream media, including the Wall Street Journal, National Public Radio, New York Review of Books, The Daily Beast, Forbes, Science News, The Scientist and other outlets. A frequent public speaker, she has presented at Aspen Health, the New York Academy of Sciences, academic medical centers, and many public venues. Before leading The Hastings Center, Dr. Solomon was Senior Director for Implementation Science at the Association of American Medical Colleges and before that, Vice President of Education Development Center, an independent research institute in Boston, MA. She holds a B.A from Smith College and a doctorate in educational research methods from Harvard University.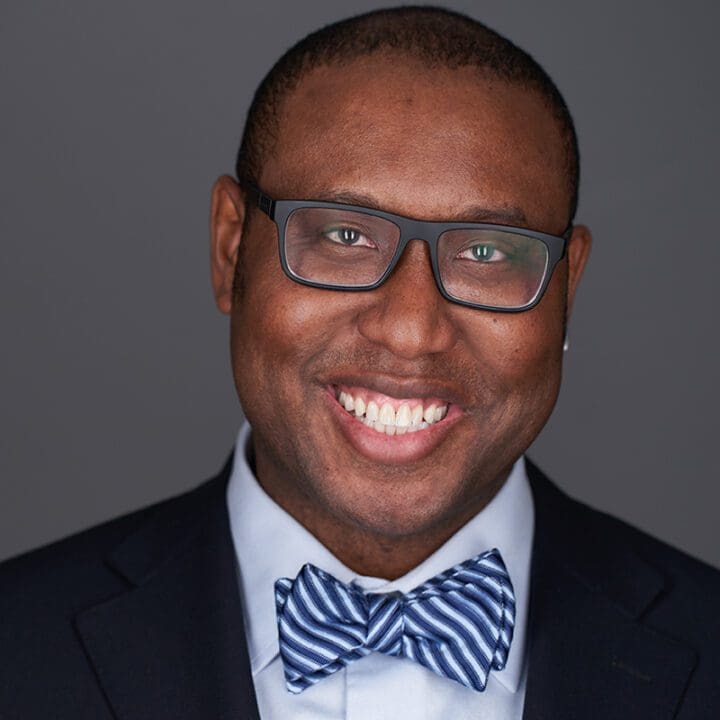 Quayshawn Spencer
Quayshawn Spencer is the Robert S. Blank Presidential Associate Professor of Philosophy at the University of Pennsylvania. He holds a Ph.D. in philosophy and an M.S. in biology from Stanford University. He specializes in metaphysical issues in general philosophy of science, philosophy of biology, and philosophy of race. Specifically, he has published on how to group objects into classifications that are reliable for scientific induction, whether biological subspecies really exist, and on the nature and reality of race in the current USA. His most recent book, What is Race? Four Philosophical Views (co-authored with Sally Haslanger, Joshua Glasgow, and Chike Jeffers) was published in 2019 by Oxford University Press. Spencer also has three books under contract with Oxford University Press: A Pluralist Solution to the Race Problem, The Race Debates from Metaphysics to Medicine, and Philosophy of Race: A Very Short Introduction. In 2021, Spencer was named a Hastings Center Fellow for his work in philosophy of race.
Anita Tarzian
Anita J. Tarzian, PhD, RN, HEC-C, is the Deputy Executive Director for the National Center for Ethics in Health Care at the U.S. Department of Veterans Affairs. In that role, she oversees healthcare ethics services provided at VA healthcare facilities across the country, and addresses healthcare ethics questions from VA leaders and program offices. Before that, she was an ethics and research consultant in Baltimore, Maryland, and an associate professor at the University of Maryland School of Nursing. She served for over two decades as the program coordinator for the Maryland Healthcare Ethics Committee Network, a regional ethics membership-supported initiative of the University of Maryland School of Law that serves healthcare ethics committee members. A former surgical oncology nurse, hospice nurse, and Peace Corps Volunteer (Dominican Republic 1990–92), her professional work has focused on clinical and research ethics, palliative care, hospice, and disability rights. She served as an institutional review board (IRB) chair and board member at Advarra IRB (formerly Chesapeake IRB) in Columbia, MD. She has had various service roles with the American Society for Bioethics and Humanities and has served on numerous ethics committees. Creighton University's Center for Health Policy and Ethics recognized her contributions as a nurse scholar in ethics in their Nursing Legacy project. In 2019, she was elected as a fellow of The Hastings Center.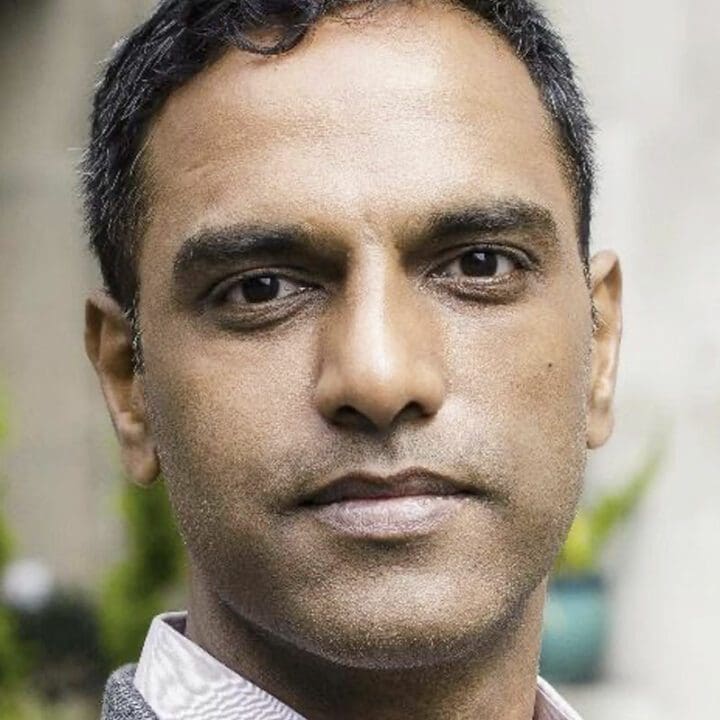 Sridhar Venkatapuram
Sridhar Venkatapuram is an interdisciplinary academic-practitioner in public/global health ethics and justice. He is an Associate Professor at King's College London. Since early 1990s he has worked with WHO (HQ), NHS, Wellcome Trust, BMA, Human Rights Watch, and others. He lectures widely and publishes research on public health and global health ethics; global and health justice philosophy; capabilities approach; social determinants of health; and health equity. His Twitter handle is @sridhartweet.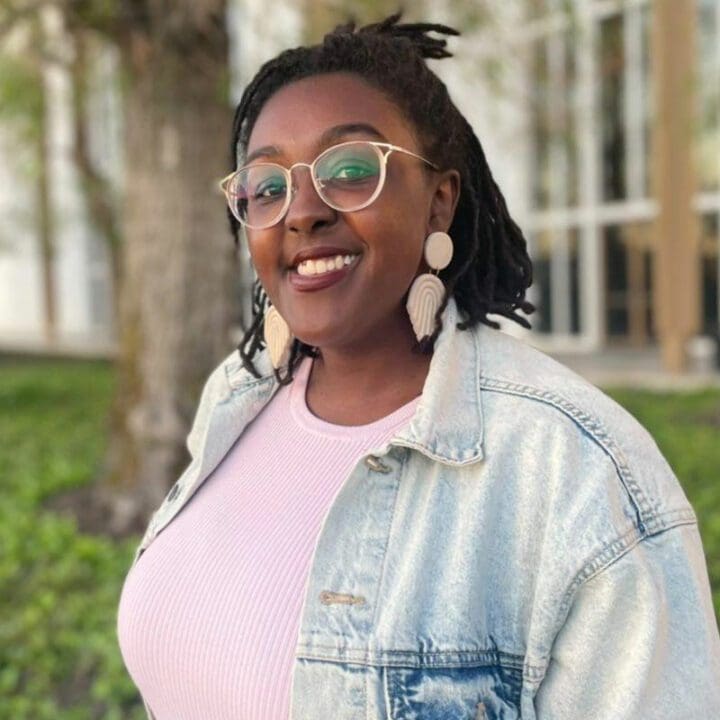 Jada Wiggleton-Little
Jada Wiggleton-Little is a Neuroethics Fellow at Cleveland Clinic and an incoming Assistant Professor of Philosophy at Ohio State (starting August 2024). She primarily works in philosophy of mind, philosophy of language, and clinical ethics. She is especially interested in how these areas intersect as it relates to pain. Dr. Wiggleton-Little's research is focused on pain communications, particularly in the context of racial and gender disparities in pain management.
Click a day to view its schedule.
All times in US Eastern.
Mon, Jun 12
INTRODUCTIONS
Icebreaker + Schedule
Stephen Latham
Tia Powell
DISCUSSION
"What is Bioethics?"
Millie Solomon
Moderator: Stephen Latham
Stephen Latham
Tia Powell
Tue, Jun 13
INTRODUCTIONS
Icebreaker + Schedule
Stephen Latham
Tia Powell
LECTURE
End of Life Issues
COMMUNITY BUILDING WITH SADLER SCHOLARS
Faculty:
Donald E. Carter, III, DBe, MBA, MDiv
Leah Lomotey-Nakon, PhD, MEd, MTS
Deborah Rose, MD
Jada Wiggleston-Little, PhD
Moderator: Nancy Berlinger
PANEL
Public Health: Justice & Water
Faculty:
Michelle Brown-Yazzie
Tam Perry
Moderator: Tia Powell
Stephen Latham
Tia Powell
Wed, Jun 14
INTRODUCTIONS
Icebreaker + Schedule
Stephen Latham
Tia Powell
PANEL
Bioethics & LGBTQ+ Issues
Faculty:
Alison Reiheld
Aiden Shapiro
Liz Dietz
Moderator: Tia Powell
LECTURE
Race in Bioethics Discourse
Stephen Latham
Tia Powell
Thu, Jun 15
INTRODUCTIONS
Icebreaker + Schedule
Stephen Latham
Tia Powell
LECTURE
Race & Genetic Research
Faculty:
Keisha Ray
Holly Fernandez-Lynch
Anita Tarzian
PANEL
Organ Transplantation
Faculty:
Thaddeus Pope
Michael Gusmano
Moderator: Stephen Latham
Stephen Latham
Tia Powell
Fri, Jun 16
INTRODUCTIONS
Icebreaker + Schedule
Stephen Latham
Tia Powell
LECTURE
Disability Ethics
Rosemarie Garland-Thomson
LECTURE
Reproductive Ethics
DISCUSSION
Bioethics Going Forward
DISCUSSION
Global Health Justice
Stephen Latham
Tia Powell
Adama Abdul-Wahab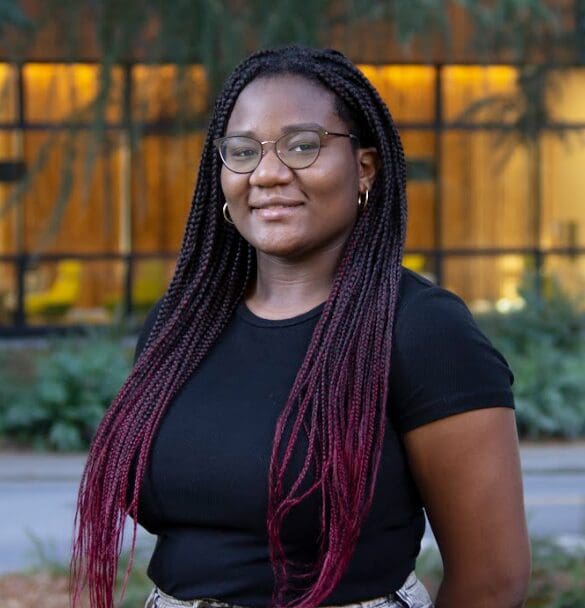 Tolu Adebayo
Tolu Adebayo is a graduating senior at the University of Washington, where she majors in molecular, cellular and developmental biology, and double minors in diversity and bioethics. She's currently engaged in neonatal biomedical research focused on evaluating potential therapeutic solutions for newborns who develop acute brain injury after suffering from cerebral ischemia. She is interested in pursuing future projects in health disparities research, and after graduation she plans on pursuing an MD/PhD program that will allow her to investigate potential health interventions that can improve the health outcomes of marginalized populations whose healthcare needs have been historically neglected. In her free time, she loves to play volleyball with her friends on campus and explore historic sites in Seattle.
Sahil Alvarez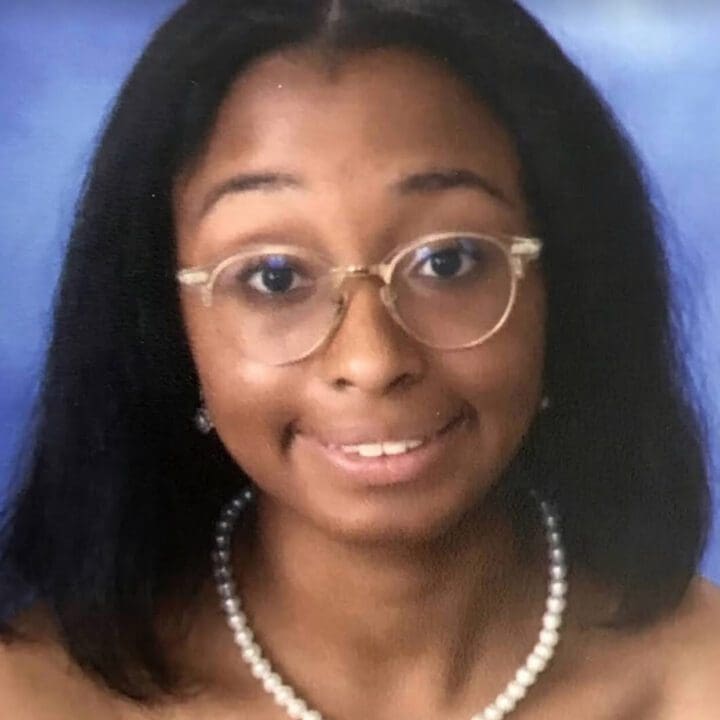 Arciéne Bonner
Arciéne Bonner is a sophomore at UNC-Chapel Hill, double majoring in Medical Anthropology and Global Studies with a concentration in Global Health & Environment and an area focus on Asia, to continue her Mandarin education, which she has been learning since she was five. She is also minoring in Health & Society and is on the pre-med track. Her interests include maternal, reproductive, and mental health equity and justice for the betterment of marginalized and disenfranchised communities. After graduation, she intends to pursue an MD-MPH, serving as a health equity advocate.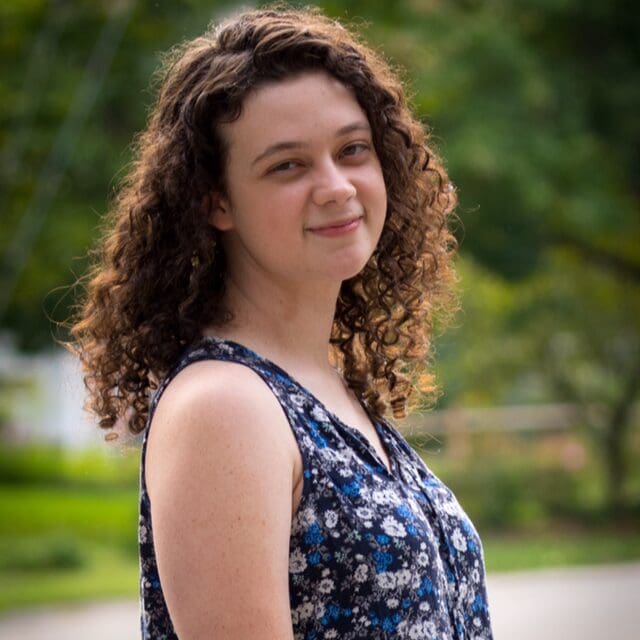 Carrie Becher
Carrie Becher is a graduating senior at Dickinson College, where she majored in Political Science with minors in Ethics and Spanish. Her interests include clinical bioethics, disability, and inequalities in medicine. After graduation, she intends to pursue a PhD in ethics and philosophy. In her free time, she enjoys reading, writing, and spending time with animals.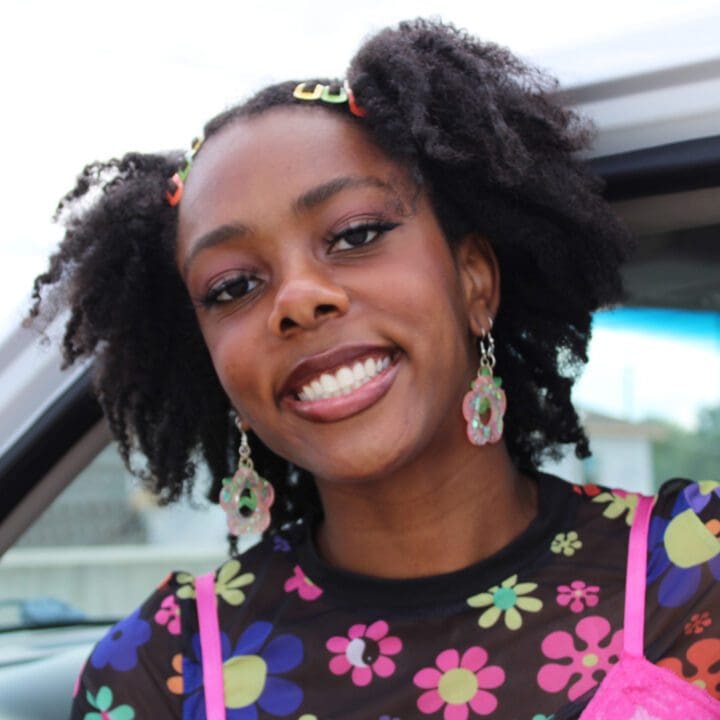 Liaya Blueford
Liaya Blueford is a senior at the University of Michigan, where she majors in Biology, Health, and Society and minors in Gender and Health. Her interests include women's rights, with a particular passion for reproductive justice, as well as racial and ethnic rights. After graduation, she intends to pursue graduate education that would prepare her for nurse-midwifery. In her free time, she enjoys crocheting, painting, fashion, and other forms of art.
Derek Chien
Derek Chien is a rising junior at the University of Rochester, where he majors in bioethics and chemistry. His interests include AI ethics in healthcare, health policy, pediatric bioethics, social determinants of health, and epistemic injustice. After graduation, he intends to pursue an MD and eventually teach as an academic physician. In his free time, he enjoys reading and boxing.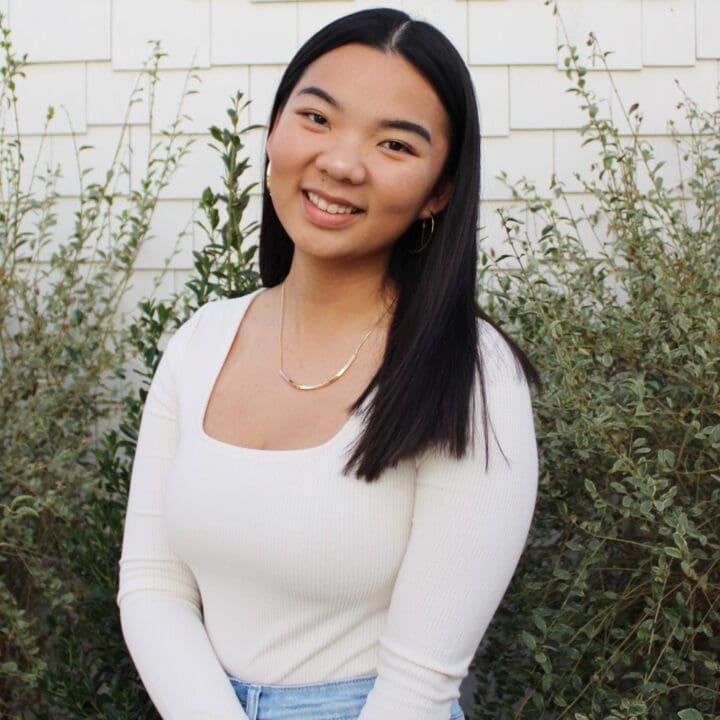 Jia Cummings
Jia Cummings is a rising senior University Scholar at Baylor University, where she concentrates in Bioethics, Public Health, and Religion. Her research interests include assisted reproductive technologies and disability ethics. After graduation, she intends to earn Ph.D. in Bioethics in pursuit of a career as a clinical ethicist. Outside of academics, Jia loves to hike, arrange flowers, and try new restaurants around Texas.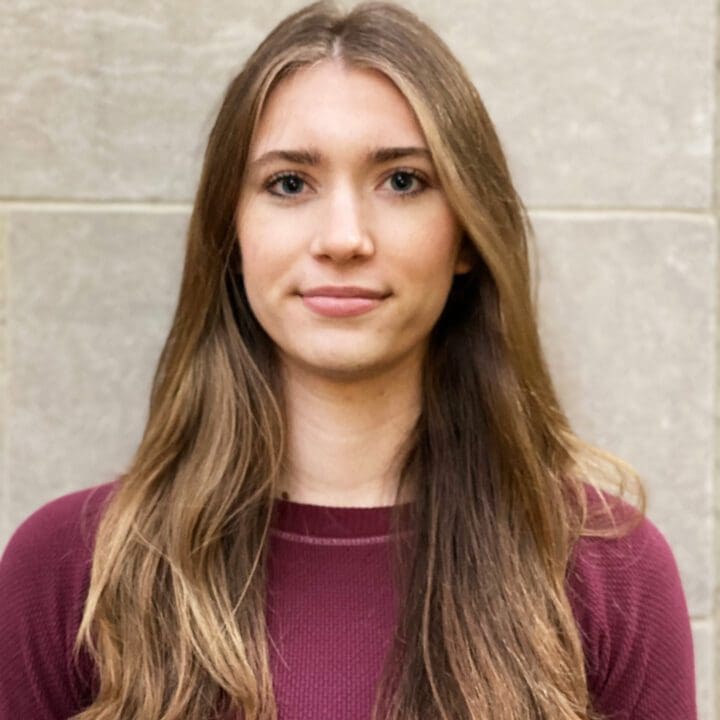 Gabriela Dugas
Gabriela Dugas is a rising junior Public Health major at the University of Pittsburgh. She is also pursuing three certificates; in Global Health, Bioethics and National Preparedness and Homeland Security. Outside of the classroom, she is on the Executive Boards of the Bioethics Bowl Club and the Global Health Student Association. She is interested in research ethics, healthcare inequalities, and the intersection between individual rights and health policy. After graduation, she intends to pursue a graduate degree in International Health Policy before entering public service. In her free time, she enjoys reading and hiking.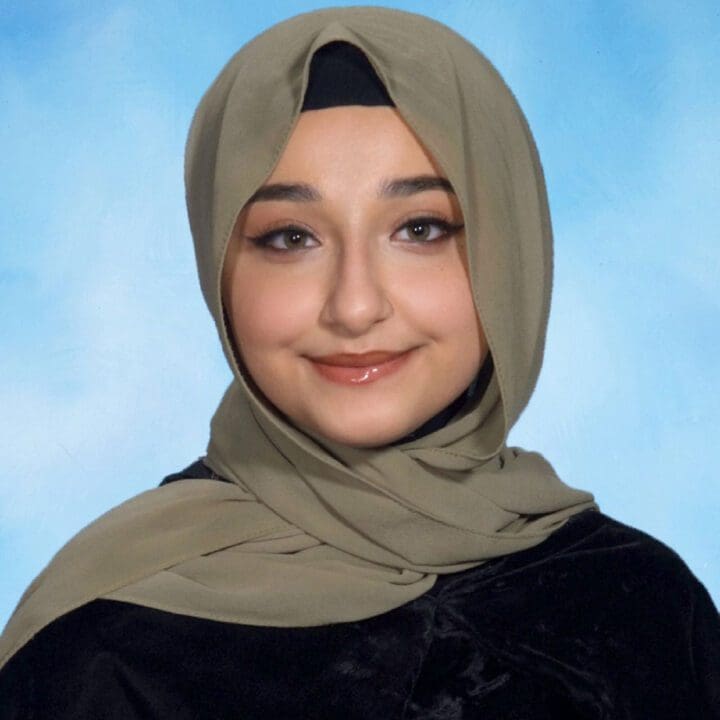 Nermen Elkallini
Nermen is a First Year undergraduate student at the Sophie Davis Biomedical Education Program where she majors in bio-medicine to pursue a BS/MD degree. Nermen's passion revolves around advocacy and what we can do in the future to fight for those most vulnerable, especially in the medical field. Upon graduation, she hopes to spend work in underserved communities as a way of ensuring health equity.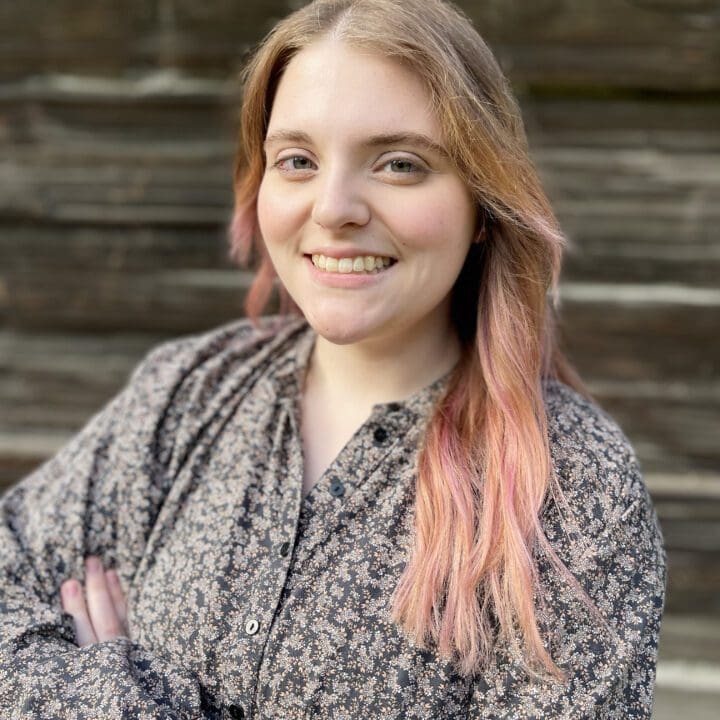 Zoë Hale
Zoë Hale is a recent graduate from University of Washington with a degree in biology and minor in bioethics. She is currently involved in research on brain organoid ethics and is part of the neuroethics working group related to the NIH Human and Mammalian Brain Atlas project. In her free time, she enjoys painting, baking, and going to concerts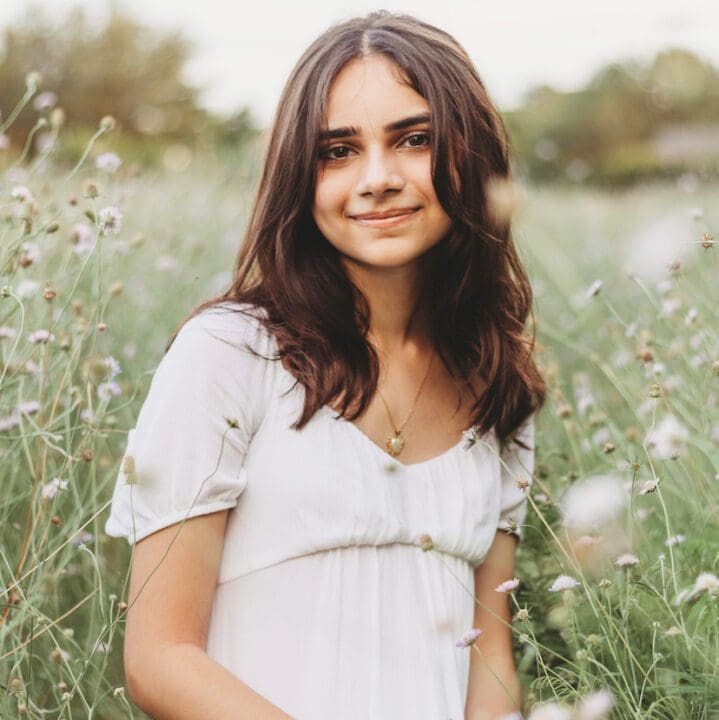 Serena Karim
Serena Karim is an incoming junior at the University of Texas at Arlington, where she has completed concentrations in History and Medical Humanities and will embark on her first semester of nursing school this fall. Her research interests include disability studies, health policy, and intercultural communication. After graduation, she intends to pursue a DNP in Nurse Anesthesia while fulfilling ethicist and policymaker roles within her community. In her free time, she enjoys coffee, live music, and learning how to play the bass guitar.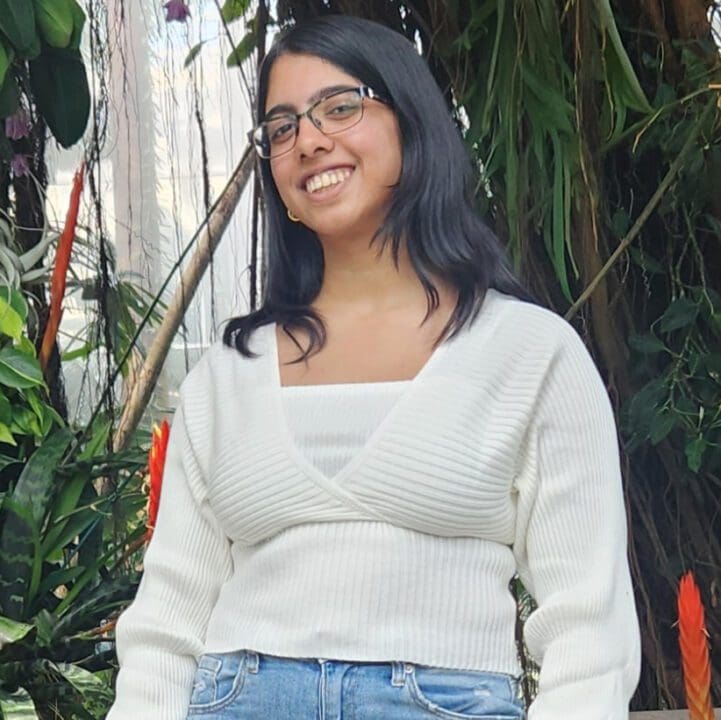 Veda Kota
Veda Kota is a senior at Rutgers University, where she majors in Cognitive Science and Philosophy, in addition to being in an integrated program for an Master's of Public Health Degree (concentrating in global public health). Her interests include the intersection of epistemology and bioethics, AI, patient rights, reproductive rights, and anything in the realm of paternalism. After graduation, she intends to pursue a JD in combination with a PhD in philosophy. In her free time, she loves learning languages and writing articles for The Daily Targum, Rutgers' undergraduate student newspaper.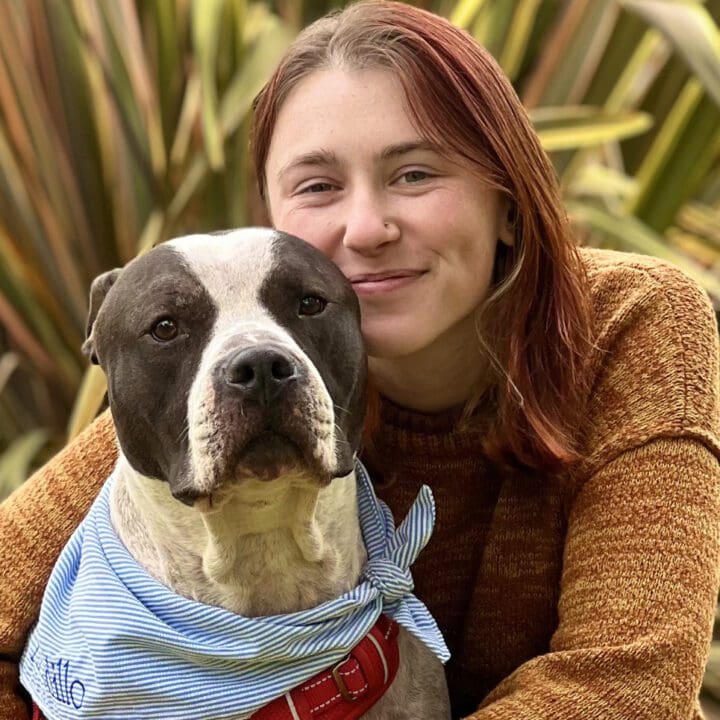 Ruby Price
Ruby Price is a senior at the University of Washington in Seattle. They are majoring in Food Systems, Nutrition, and Health and double-minoring in Bioethics and Data Science. Her main career goal is to find ways to bridge gaps between interdisciplinary fields, making the hard sciences more accessible and understandable to the public.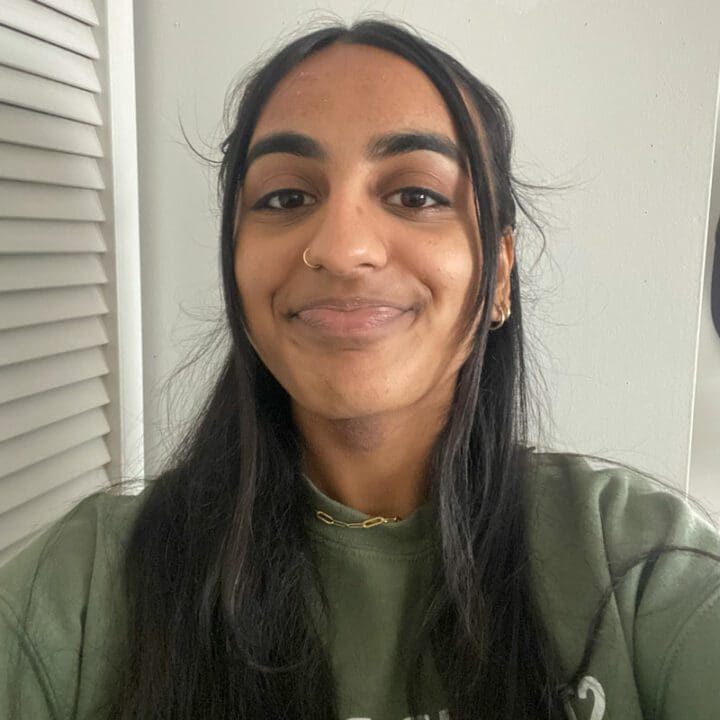 Mallika Ravi
Mallika Ravi is a rising senior at Rutgers University, where she majors in Neuroscience and minors in Spanish. Her interests include the bioethics of mental health and neuropsychology. After graduation, she hopes to become a psychologist. In her free time, she hikes and goes thrifting with her friends!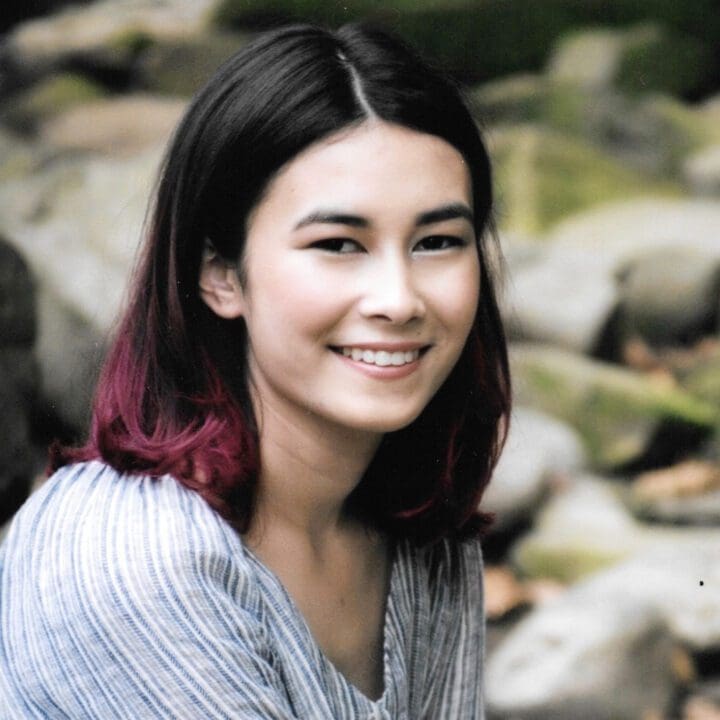 Lauren Rosenblatt
Lauren Rosenblatt is a rising senior at the University of Michigan, where she majors in biology, health, and society and minors in Political Science. Her interests include mental health advocacy and reproductive justice. After graduation, she intends to pursue a MS in genetic counseling. In her free time, she owns a crochet business!
Maya Roytman
Maya Roytman is a recently graduated student from Loyola University Chicago, where she majored in Public Health and Neuroscience and minored in Bioethics and Spanish Language. She is passionate about public health, neuroethics, surgical ethics, and health equity. In Fall 2023, she will be pursuing a M.D./M.A. dual degree in Bioethics and Health Policy. In her free time she loves traveling, attending Broadway shows, and watching movies.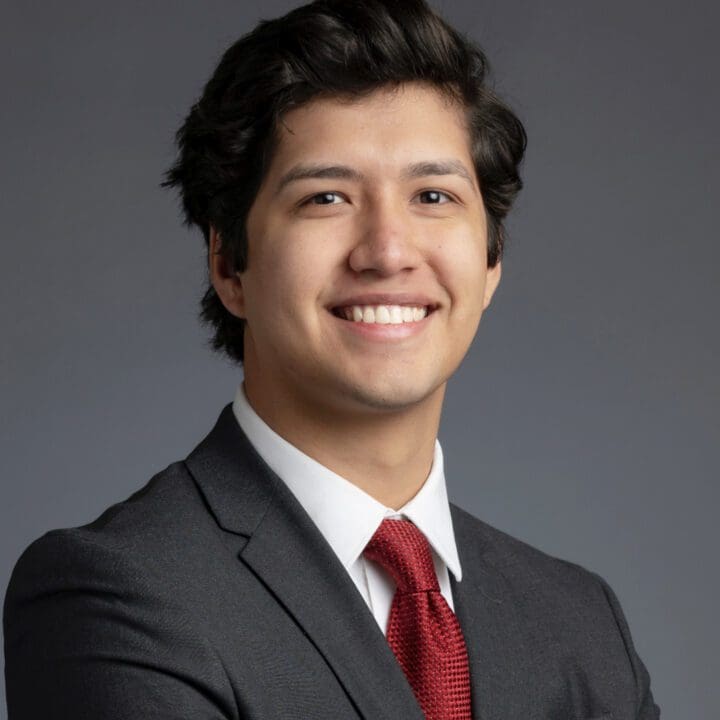 Nathaniel Salgado
Nathaniel Salgado is a junior double-majoring in Government and Philosophy on a Pre-Law track at Cornell University. His interests lie in 19th century continental philosophy, 20th century medical ethics, and international activism. Upon graduation, he intends to pursue a JD degree to practice medical malpractice law in Los Angeles, California, where he grew up. In his free time, he enjoys playing bullet chess and listening to modal jazz.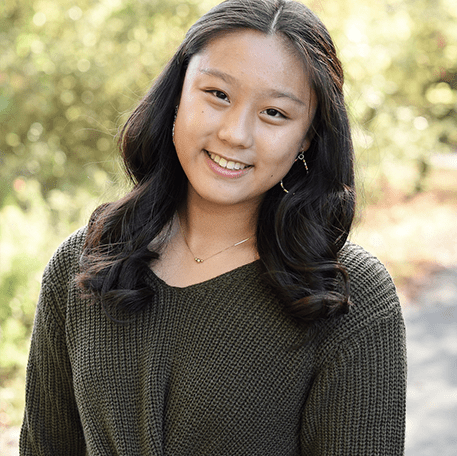 Joy Zhang
Joy Zhang is a junior at the University of Pennsylvania, studying Health and Societies. She is passionate about women's health, health equity, and reproductive ethics. After graduation, she plans to attend medical school. Her hobbies include hiking, reading, and finding natural swimming holes.