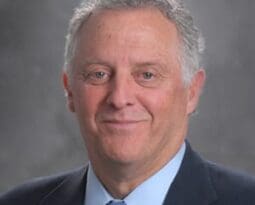 Robert A. Pearlman, Board Member
Dr. Pearlman is the Chief of Ethics Evaluation at the National Center for Ethics in Health Care (VHA). He is a Professor of Medicine, Health Services, and Bioethics and Humanities at the University of Washington. His clinical role as an internist and geriatrician is based at the VA Puget Sound Health Care System (PSHC). For over 25 years he has provided ethics consultations at PSHC and for the majority of those years he directed the ethics consultation service. He has published articles on ethical issues that were identified in ethics consultations, and developed assessment tools, such as one to help ethics consultants evaluate their own proficiency in providing ethics consultants, and another for recipients of ethics consultation to provide their perceptions about the value and quality of the ethics consultation. Recently, Dr. Pearlman has been working with colleagues to develop a tool to assess the quality of the written ethics consultation note.
His is nationally known for conducting empirical evaluations of clinical and organizational ethics practices. During his career he conducted research on end-of-life preferences and decision making, advance care planning, and patients' experiences with suffering. Since assuming his role at the National Center for Ethics in Health Care, he directs the evaluation activities for IntegratedEthics®, an education and cultural change initiative to ensure ethical practices from the bedside to fiscal operations. He is responsible for the biennial surveys of VHA employees that address ethics practices, as well as systems, processes, and the ethics environment that affect ethical practice. He is the author of two books and over 150 publications.